New! PLSN's Lighting Crossword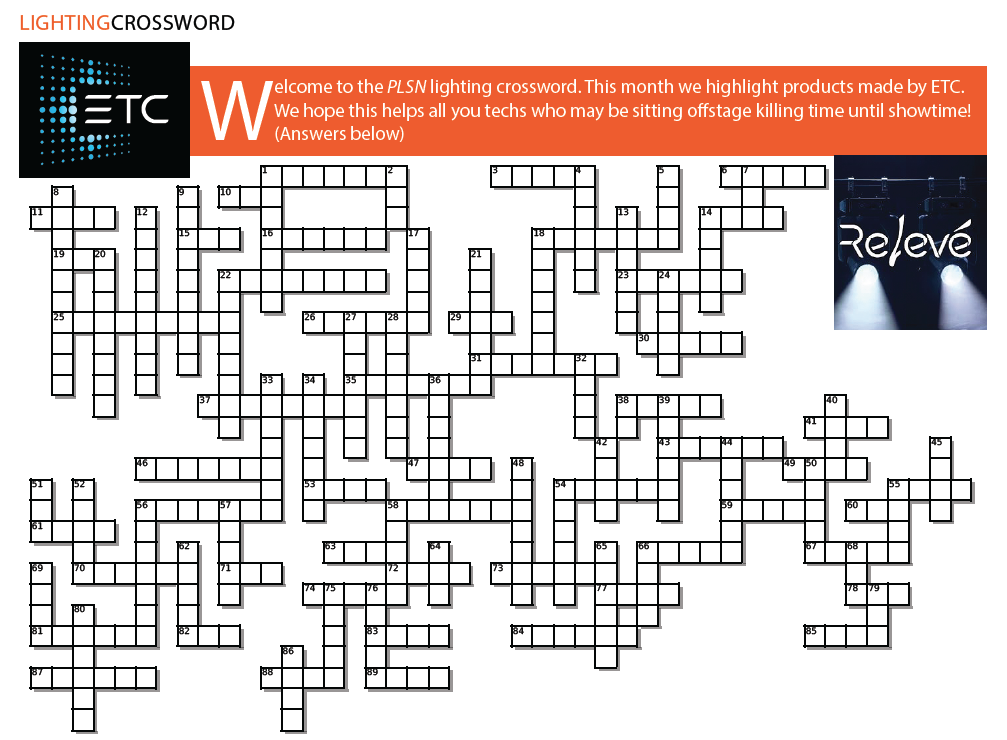 If you see a fellow crew members intently staring at the April issue of PLSN, scribbling something down, flipping the mag around, and scribbling some more, chances are they have stumbled on a new addition to the PLSN feature lineup — the Lighting Crossword Puzzle — and the clues have them thoroughly stumped.
This month, we highlight products made by ETC. We hope this helps all you techs who may be sitting offstage killing time until showtime.
(For a look at the first PLSN crossword puzzle, which is printable* and also appears on page 82 of the April 2019 issue, CLICK HERE.)
*Note: You may have to select "Fit to Page" as a printing option to ensure that the crossword puzzle isn't cropped on the printout
Leave a Comment: