Bros (Matt & Luke Goss)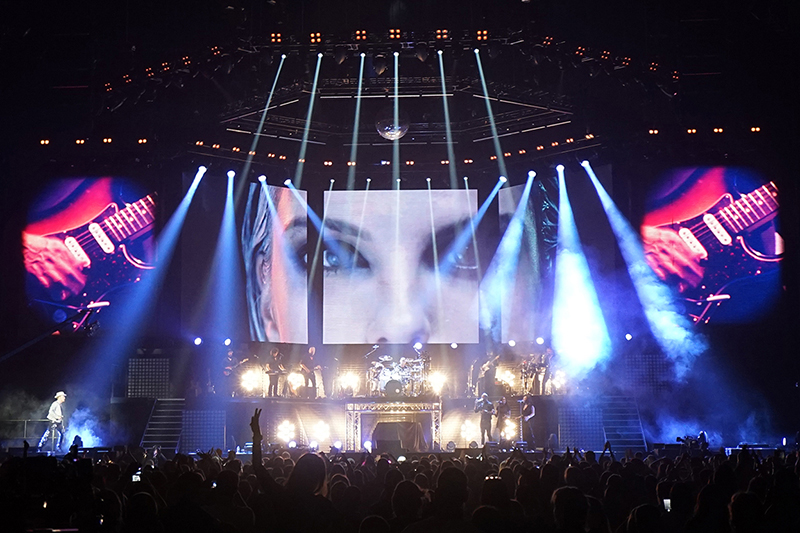 Lighting Co
VER
Venue
O2 Arena
London
Crew
Production Designers: Jamie Thompson, David Cohen (Mirrad)
Lighting Director: Francis Clegg (Mirrad)
Lighting Project Manager: Tim Massey
LED Project Manager: Pat Dore
Production Manager: Steve Levitt
Production Co: Production North
Gear
From VER:
36 Vari-Lite VL3500 Wash FX fixtures
46 Martin MAC Viper Performance fixtures
64 Robe Robin Pointes
32 GLP impression X4 Bar 20's
36 Highlite Stage Blinder 2 fixtures
1 Everbrighten 15mm LED wall
Portman P1 retro Motors
Event Notes:
Making their first return to the live stage together after a 25-year hiatus, Matt and Luke Goss, the twins who formed two-thirds of the 1980's British boy band trio Bros performed at London's' O2 Arena on Aug. 19 and 20. Former band mate Craig Logan departed from the original Bros band first, to pursue a career in music management, and the twins later split up for solo careers in music and acting. To support the 2017 reunion of Matt and Luke Goss, the Mirrad design team worked with gear provided by VER.
Leave a Comment: