Vanguard LED Displays – Leading the Way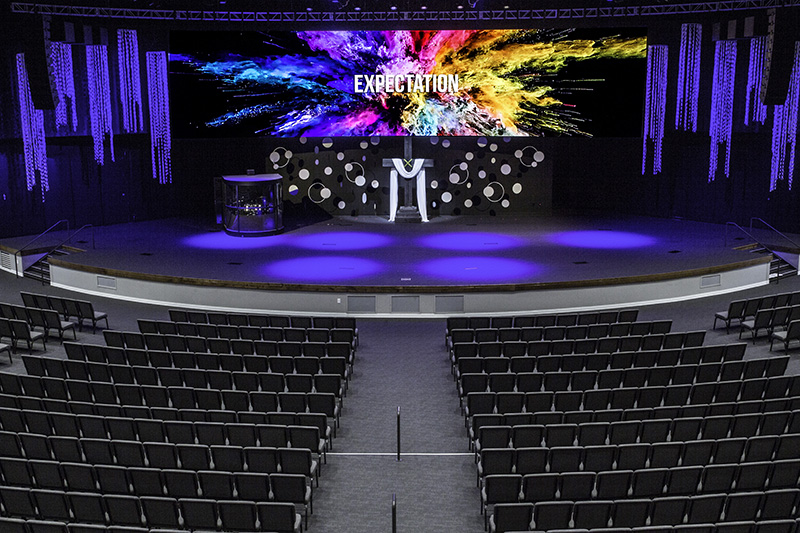 Michael Wiener, founder and CEO of Vanguard LED Displays, is first and foremost an entrepreneur in its truest sense. Originally a CPA by training from Montreal, he'll be the first to tell you that the pattern of his string of business ventures in his early years was pretty much that of a yo-yo, as he experienced many ups and downs.
"A true entrepreneur is the person who has the determination and fortitude to get up off the mat," says Wiener, "after having been bloodied, battered, and knocked out, and then be able to put one foot in front of the other and keep going. To an entrepreneur, risk is the ante to get into the game. Living on the edge becomes a way of life. Life without risk is boring."
By 1998, Wiener found himself at a dead end in Montreal, eyeing other locals for a fresh start.
A fondness for the West Coast of Florida and a passion for water skiing led him to a business broker in Sarasota, and an opportunity to purchase the well-known and respected Aerial Rigging in 1999.
Wiener found the quality of life in Lakeland, where Aerial was based, to be excellent. Orlando, where most of the hotels that Aerial services, is less than an hour's drive away.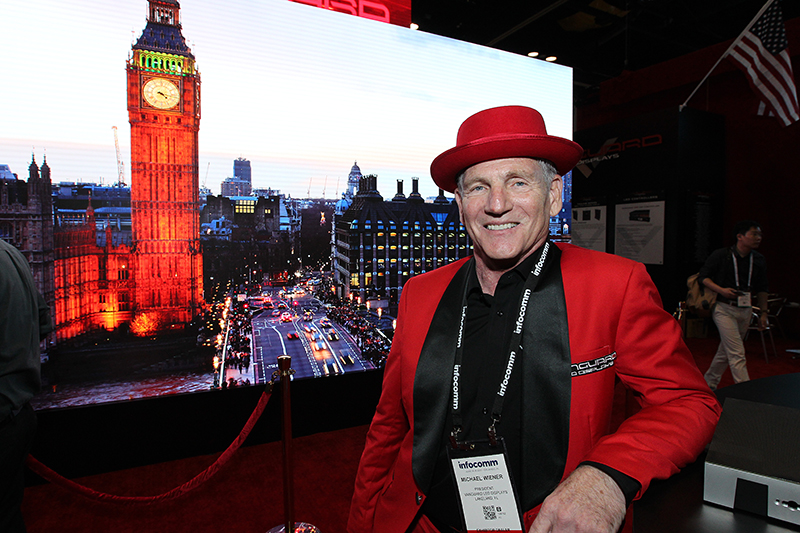 "People have asked me if I had second thoughts," laughs Wiener. "I did not have first thoughts. Thinking and deliberating is a waste of time. You either have the cojones to take risks or you don't. In the book, The Philosophy of Andy Warhol (From A to B & Back Again), [Warhol] compared his thinking time with his doing time and decided his thinking time was of no value; a philosophy of which I am a strong adherent."
Wiener and Aerial had a great run for ten years from 2001 to 2011, at which time, Wiener says, two of the largest audio-visual companies in the U.S. picked off his largest hotels by offering large signing bonuses to include rigging in their package of services. Aerial is still a going concern, and Wiener still owns it, but in explaining his next move, he says simply, "Once again, I was very vulnerable."
‡‡ High Steel to High Tech
Vanguard/Aeson LED Displays actually started from the kernel of an idea during a visit by Wiener to Fremont Street in Las Vegas in 2011. Fremont Street had been converted into a huge pedestrian mall that stretched for blocks. Everywhere, old and decrepit three sided advertising kiosks stood out. Wiener approached a local sales rep about developing a four-sided outdoor LED sign to replace the eyesores. "The guy assured me that it would be no problem to convince the Fremont Street Association of the merits of this idea and work out a revenue share with them. "However," Wiener says, "the guy never was able to get his foot in the door, and the project went nowhere."
But, Wiener had a gut feeling that LED displays had a lot of potential as a new venture. And so the greyhound started to chase another rabbit.
Wiener needed a name for his latest gambit. "The most famous running shoe company in the world is named after a Greek god," recalls Wiener. "So if a Greek god was good enough for them, we wanted a Greek god as the name of our company. We chose Aeson. Two problems surfaced quickly. People had trouble pronouncing the name. It is pronounced "EESon" not "AYsohn." And people also had trouble spelling it. As we knew very little about the LED video display industry when we went into the business, we did not realize that there was another LED company with a name that was close to the name 'Aeson.' Part of the decision to change our name to Vanguard LED Displays was to distance ourselves from that company and to eliminate any confusion in the market between the two companies," points out Wiener.
"At that time, we thought our customer was the end user. We exhibited at LDI and InfoComm, trying to attract that customer — or any customer, for that matter — with little success. One of our ideas, at that time, was to buy a portable stage that we would drive all over the country, knocking on doors, showing our LED screens to end users. Thankfully," chuckles Wiener while shaking his head, "we did not carry through on that project."
Wiener tends not to take himself too seriously. "Vanguard has given me the best opportunity of my life. I'm an overnight fifty- year success. I took my usual business plan approach to Vanguard LED Displays. No plan. The LED video display business has proven to be a huge success. Batting .500 is not bad. I am now in a position to put into effect the experience I have earned during my lifetime, through painful and expensive lessons."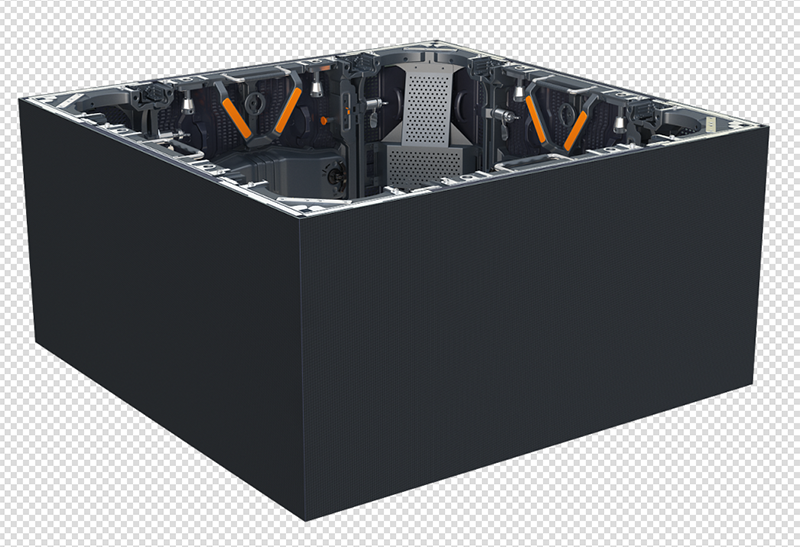 By chance, at InfoComm 2013, one of the leading integrators in the U.S., who happened to know an employee of Wiener's, stopped by the Vanguard booth. He told Wiener their company was about to start recommending LED video displays to their clients as a replacement for projection, and requested a quote for what would become their first large LED video display installation.
"They took a chance on us, and we did not let them down," beams Wiener. Vanguard/Aeson was chosen as the LED supplier for First Baptist Orlando LED video display installation.
The installation, Wiener says, was a huge success. Other integrators and consultants in the LED video display industry took notice. Other Baptist churches took notice, too. The outgrowth of that success to Wiener and his staff was a better grasp of what the LED video display business was really about. It became apparent to Wiener's fledgling company what direction the company needed to take.
"Our focus became the integrators, consultants, audio/visual and installation companies," says Wiener. "We now understood that these companies gave us the leverage to get our products before a plethora of end users. Our job was to provide the integrators, consultants, and audio visual companies superior service and outstanding products with pricing to support their efforts in selling to their customers, the end users."
Wiener continues, "Our plans and efforts, from the time we truly understood how the LED video display industry conducted business, have been keyed to the goal of becoming the best supplier of LED video panels in the USA to those companies who sell end users."
Even with a track record of getting quotes out in record time to clients, Wiener hammers into his people to immediately respond to customers, regardless of whether they have an answer at that immediate moment.
"Success and profits, in my opinion, are byproducts of doing everything else well," says Wiener. "If your products are top of the line, if your service is top of the line, and you realize your customer is king, everything is gonna fall into line. What I've been about from the beginning is building the credibility of this business."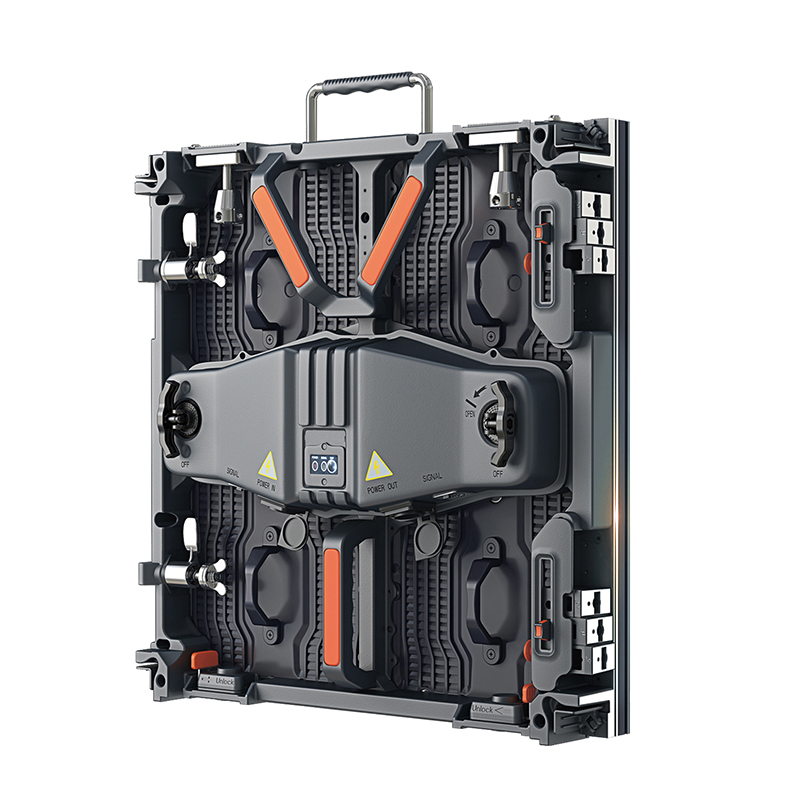 Vanguard LED Displays: Profile of a Disrupter
Vanguard LED Displays is a disrupter. They have been at the forefront of new innovations in the LED video display business ever since Michael Wiener invented the 16:9 aspect ratio Rhodium Series of cabinets. The Axion Series is designed for Broadcasting, Control Room and 24/7 Emergency Operation Center applications, featuring a redundant power supply and receiving card. Touted as the best fine pixel pitch screen in the market, these features provide a worry free video display for mission critical applications.
The U.S.-owned and operated business is uniquely positioned in the market. Repairs are done at their facility in Lakeland, FL. Competition only comes from China or expensive USA based suppliers.
"All our competitors, be they American or Chinese, are limited to the products that their individual factory is capable of producing," says the company's entrepreneurial founder, Mi-chael Wiener. "Vanguard LED Displays' strategy has always been to present a complete range of LED products to the market, including fine pixel pitch, pixel pitches between P2.8 and P5, outdoor screens, salt water proof screens, flex tiles, flex curtains, and transparent LED displays. In order to achieve this, we visited many trade shows and inspected many factories to ensure they could meet our quality standards. Each of our suppliers specializes in only one of these specific products which allows Vanguard LED Displays to offer the best possible product in each and every LED product we sell."
When Vanguard first went into the LED video display business, the initial goal was to identify the best factories in the market, which they did. Original offerings were the standard LED video products concentrating on indoor P3.9, and P4.8. The critical turning point for Vanguard LED Displays was Michael Wiener's introduction of the 16:9 native aspect ratio cabi-nets. This product was received with great enthusiasm by the market. And as the "Vanguard" name suggests, the company has made a point of staying on the forefront of innovation in the LED video display category. Wiener and his company have continued to bring leading edge products to the market, as exemplified by their fine pixel pitch Axion Series, which has no external cables, and which also feature the company's Zero Latency processor.
Their newest LED product will be directed at the rental market. What makes this LED cabinet unique, besides being only available through Vanguard, are what Wiener refers to as the aluminum corner "protectors." The corners of an LED screen are exceptionally delicate and vulnerable. The new cabinet's main claim to fame will be the protection of the corners during transportation and install.
"When I started the LED display business, I also started an LED entertainment lighting division," Wiener acknowledges. "Proving what a genius I am, I lost a great deal of money in a very short period of time, and closed that venture. You win some and you lose some". Spoken like a true entrepreneur.
In closing Wiener says, "We want to service people to the best of our abilities. It seems that message gets out and our track record shows that. I just want to build a great brand where people will say, 'Wow, dealing with Vanguard has been a pleasure."
Leave a Comment: