CryoFX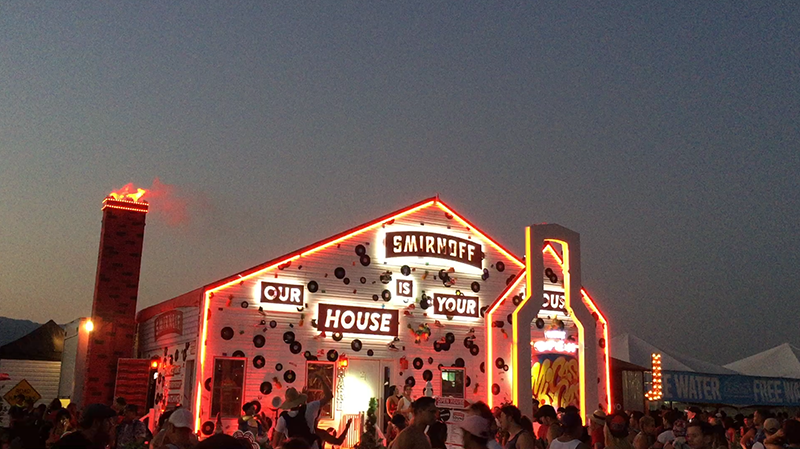 New Company Offers Unique Cryo/CO2/Cold-Spark Solutions
CryoFX was growing nicely, supporting tours by Chance the Rapper and Vans Warped Tour's headliner Pierce the Veil. It was increasingly getting festival gigs, including big ones like Desert Trip, where it was part of Paul McCartney, Neil Young and Bob Dylan shows. But then the big break came: Smirnoff wanted to entice EDM festival fans to their "house party," and they turned to the relatively new special effects firm set up by serial entrepreneur Kris Mullins to do it. CryoFX, just one of many companies headed by the young engineer, is fast becoming the go-to for any live event, festival, or touring concert needs involving frozen liquid CO2. In addition to that, it recently acquired the U.S. distribution rights to pyro-less spark products made by Sparkular.
Mullins, founder/president/CEO and CO2 systems engineer (and "FIC" – scroll to the bottom photo for more on that title) admits that even he was a little surprised when the phone rang from MKTG, an international lifestyle marketing agency working on behalf of the vodka maker. "They called us and said they had a 'house' that was being set up at festivals and wanted 'smoke' to come out of the chimney in such a manner that it drew people to their party." DJs that just finished their set on the main stage would circle over to that house and continue to spin at that party. But the smoke out of the chimney had to fall and then float in such a manner as to create a trail. "But then they told us they needed it in two weeks," Mullins laughs. "We literally stopped everything else we were doing at that moment, and all of us went to work on it right away."
The first step for Mullins was to make sure he could create what they wanted and build it to play a series of festivals (EDC, Hard Fest and Nocturnal Wonderland, etc.) in the budget and time frame necessary. "We asked how realistic they wanted the chimney to look — plaster and bricks, or could we do a digitally-designed scrim and wrap it around scaffolding?" The latter revealed itself to be the better approach. Mullins used his vast resources to find the right company to create a "skin" that created a realistic chimney that was 24 feet tall, consisting of two 12-foot-high pieces of truss. Then came the engineering of the complicated effect. Mullins admits that Smirnoff was taking a chance as despite CryoFX's extensive presence online and in social media, there wasn't anything out there that showed they could specifically do something like this. "They were hesitant, but I would not have said yes to this if I wasn't sure we could do it."
Once the physical chimney design was completed, then came the "easy" part. "We know the science, so we incorporated two of our products: CryoFX High Output Valves and two of our custom fog machines." The custom work involved using 8-inch ducting, and the fog was supplied by two 3,000-watt fog machines that would simultaneously be used with the shooting off of the fog, and the CO2, shot off by six CryoFX High Output Valve setups. Next, MKTG agreed to hire CryoFX technicians to run the event to ensure that it consistently did what it needed to do at the various festivals. "It was a big success," Mullins says.
‡‡         Big Projects, Tight Deadlines
Another pressure-cooker phone call came from Disney, which needed help re-creating the hit movie's winter kingdom for three Frozen-themed live stage shows at the Hyperion Theater, located within Disney California Adventure's Hollywood Land attraction. "We had to line up all these valves and pressure gauges to distribute the CO2 on their walls, and when I took a step back I wasn't prepared for how cool it looked — it was like a piece of art."
Like the Smirnoff project, this had a tight deadline — only three weeks. "I had to hire additional staff to make it work, and we were working 24-hour days to pull this off as Disney was testing the building and working with other aspects of the shows. That was one of our largest projects with the tightest deadlines, and I have to give credit to my team for making it happen."
Mullins grew up in SoCal, specifically the Lancaster/Palmdale area, where he started DJ'ing at school events at age 10 and got his first club gig at 13; by 16 he was spinning for the Avalon crowd in Hollywood. He joined the Navy, where he had a distinguished career, starting with the sonics of the sea. "I had learned a lot about sound on land, so then I learned everything about sound underwater!" he says, with a laugh. He got noticed when he scored exceptionally high on the renowned Armed Services Vocational Aptitude Battery test (he scored 89 out of 99; few score above 50 and 40 is considered normal). That opened many doors, including one that led to an engineering degree. Out of the Navy, he attended two schools at once, full time at both, and picked up a variety of degrees including a bachelor's in music and an associate's in graphic design. He went into web design and started various companies.
In 2009, he showed up to a buddy's DJ gig and saw his first cryo gun. "I thought it was the coolest thing ever," he says. He nabbed one and reverse-engineered it, immediately seeing ways of improving it. The "guns" were similar to the kind made for carwashes, and built for hot water, not extremely cold CO2; his redesigned ones lasted longer and were more appropriate for live events. Sales and rentals took off, and he immediately found himself on call for custom work for live events and concerts. Now with the new partnership of the popular Sparkular product, Mullins and his team are getting involved with creating additional applications. "Clients are doing comparisons of all the different brands, and I've always had success providing as much information as possible online," Mullins says. "Some companies like to be 'secretive,' but I show a lot of photos, provide a lot of detailed information, and even shoot thermal imaging video. This will be an opportunity in a market always looking for innovative ideas."
New corporate clients include CBS Primetime and Fox Sports. "CBS purchased many of our machines and are using them at their headquarters for different effects and unveilings and will be doing the same at some of their other networks, like WB. Fox Sports used them when they were introducing the players for the new baseball season."
Meanwhile, CryoFX has been working with new corporate clients like Captain Morgan and is handling special effects like the MTV Fandom Awards. Touring artists using their products and services include Marilyn Manson, DJ BL3ND, G-Eazy, Breaking Benjamin, Carnage and Major Lazer, among others. "We have also provided constant tour support for Empire of the Sun, who has eight of our custom CryoFX LED Jets out on the road, and we have been part of the videos of many artists including Nicky Romero's 'Like Home' and 'Legacy.'" Of course, Mullins' job allows him some perks — he is an extra in the latter's video. "It's true — we're having fun — but also looking forward to further expansion and doing more for more live events," Mullins concludes.
For more information, visit www.cryofx.com.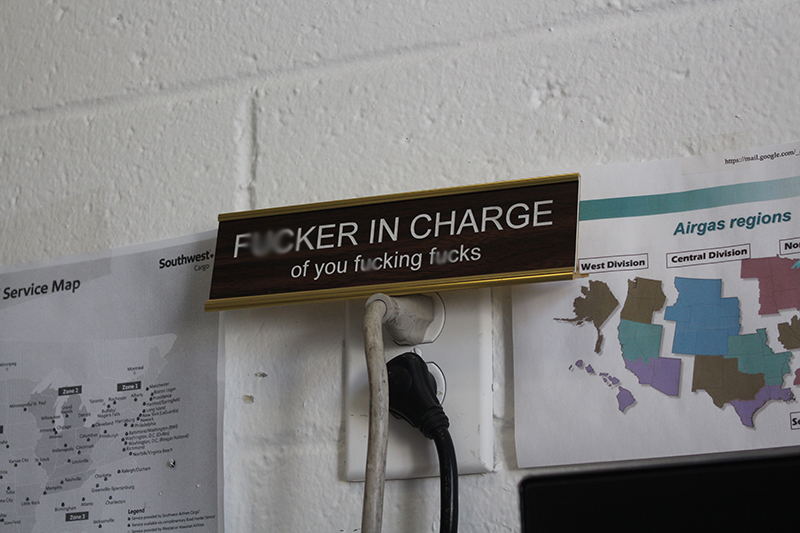 Leave a Comment: