ARRI Celebrates a Century of Innovation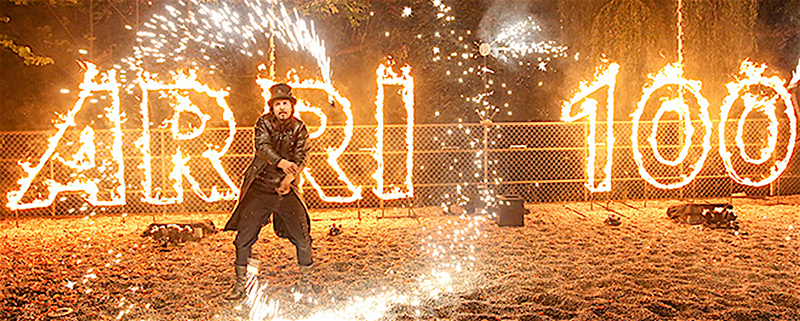 On Sept. 12, 1917, teenagers August Arnold and Robert Richter rented a former shoemaker's store on Türkenstrasse in Munich, to set up a film technology firm. Combining the first two letters of their last names, they named the company ARRI.
Arnold and Richter were camera operators, film producers and an equipment rental outfit before they ever manufactured an ARRI camera. Within a year of starting their business, the two created a short Western movie called The Black Jack (Der Schwarze Jack). In fact, before showing the film to audiences, Arnold and Richter filmed the people standing in line to get into the movie. They then bicycled back to Türkenstrasse to develop the film and then showed it along with their movie. ARRI Group managing directors and executive board members Jörg Pohlman and Franz Kraus said this new type of filmmaking had not been done before. They share these early stories in a video on ARRI's website as they commemorate the company's 100 year anniversary.
Since those founding years, ARRI has grown into a global enterprise within the motion picture industry, offering products and services from cameras to lighting, all to support and advance the art of filmmaking. It now employs 1,500 people to staff its subsidiaries in Europe, North and South America, Asia and Australia.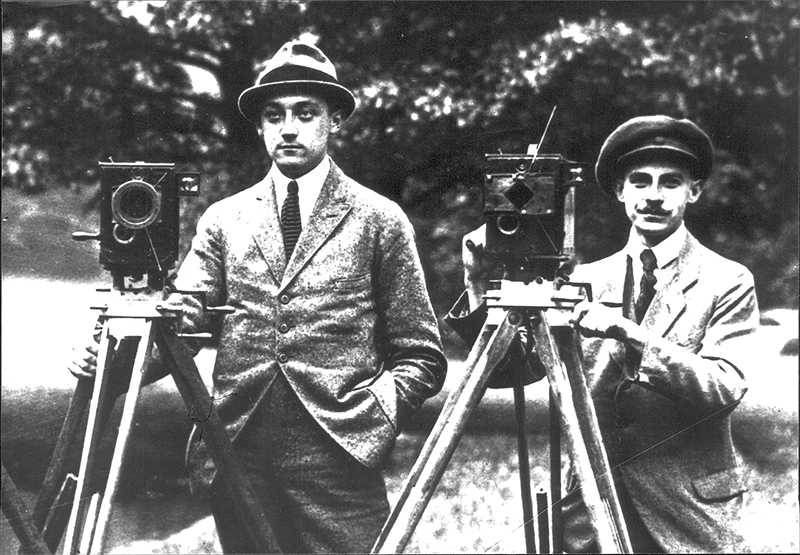 ‡‡ Laying a Foundation
If Arnold and Richter returned to the original location today, they would not recognize their little shop. While ARRI's headquarters still remain at the original Türkenstrasse address, the building's size now equals a full city block. And that's about to expand further.
This past May, the company laid the cornerstone on its new headquarters in the trendy Munich district of Parkstadt Schwabing. The building's shell is set for completion by the end of 2017. Plans call for moving the first departments into the complex, which will house their production areas and office buildings by December 2018.
The future headquarters will offer 215,000 square feet of usable space, able to accommodate 600 employees. The interior is being specially designed to allow staff new ways to collaborate using optimized workflows, shorter distances, and fostering better communication.
The designer, architect Achim Hoffmann from Hoffmann Amtsberg in Graefelfing, Germany, reflected on the design of the building, its peculiarities and challenges. "ARRI did not want a normal commercial building, but a house that gave space to several hundred individualists, creative engineers, and freelance film makers," Hoffman said.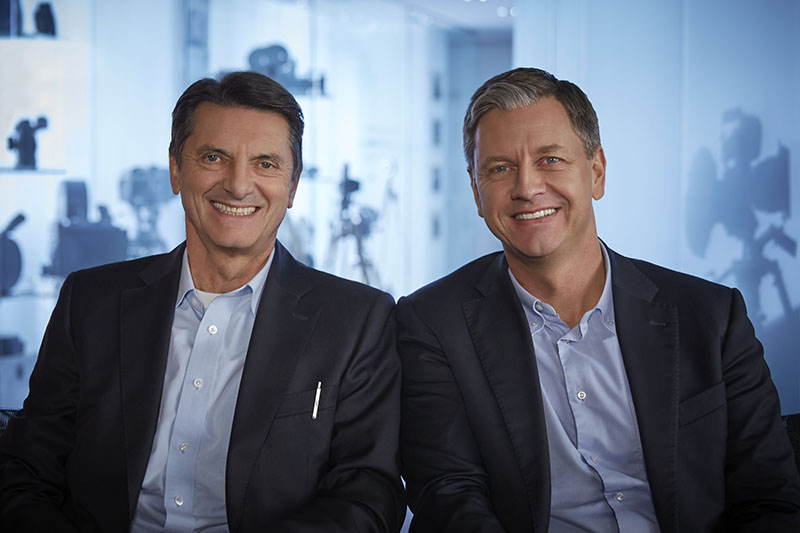 ‡‡ Cameras, Lighting, Media and Rental
The entertainment industry is most familiar with four of the five business units that make up The ARRI Group: Camera Systems, Lighting, Media, and Rental. ARRI Medical diverges with a focus on the use of core imaging technologies for surgical applications.
As a designer and manufacturer of camera and lighting systems for the film industry, ARRI is also an integrated media service provider in the fields of postproduction and equipment rental, supplying camera, lighting and grip packages to professional productions.
Some recent films using an assortment of ARRI Rental cameras, grips and/or lighting packages include Blade Runner 2049, American Made, The Glass Castle, Rogue One: A Star Wars Story, Moonlight, The Girl On The Train along with the TV series The Handmaid's Tale and many others.
Years of filmmaking have garnered the company 19 Technical and Scientific Awards (a.k.a. technical Oscars) from The Academy of Motion Picture Arts and Sciences. All awards were presented for camera or lens technology, except for one, which honored a lighting fixture for use in motion picture production. ARRI's range of special film lighting products include soft LED lighting panels, a daylight series, tungsten and other fixtures with features designed for the specific market.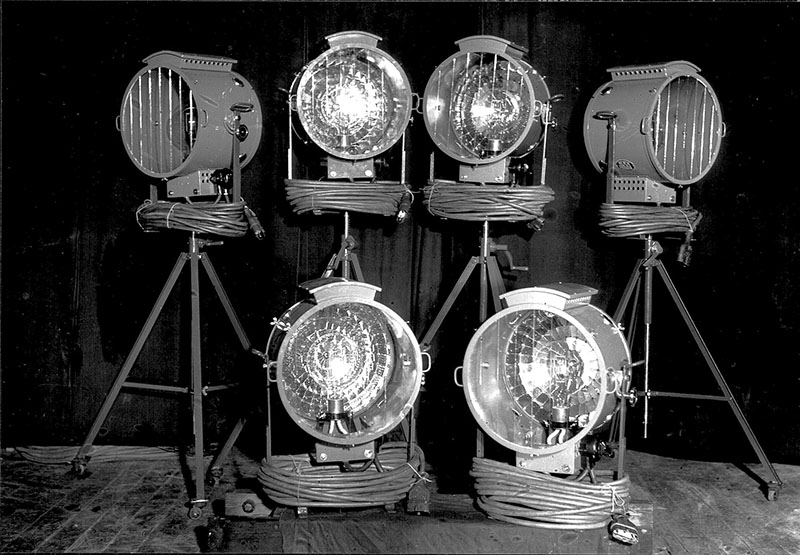 ‡‡ Celebrating Past Achievements
While ARRI plans for its future, it still pays homage to its past. Throughout 2017, the company has celebrated its 100-year anniversary by hosting special events with its employees, former employees, clients and customers worldwide.
The official fun began this past summer in Munich, in the exact location of the company's founding. On July 6, ARRI welcomed partners and clients mostly from ARRI Media and ARRI Rental in Europe to share in the festivities. One day later, the party played on with more than 1,000 ARRI employees and retirees from all over the world celebrating with a live band and dancing into the early morning hours.
Another centenary event took place on the exact date — Sept. 12 — of the company's founding. ARRI hosted its executive board, members of the Stahl family — the company's owners — and around 100 guests from the global film industry to a bash at the Deutsches Museum.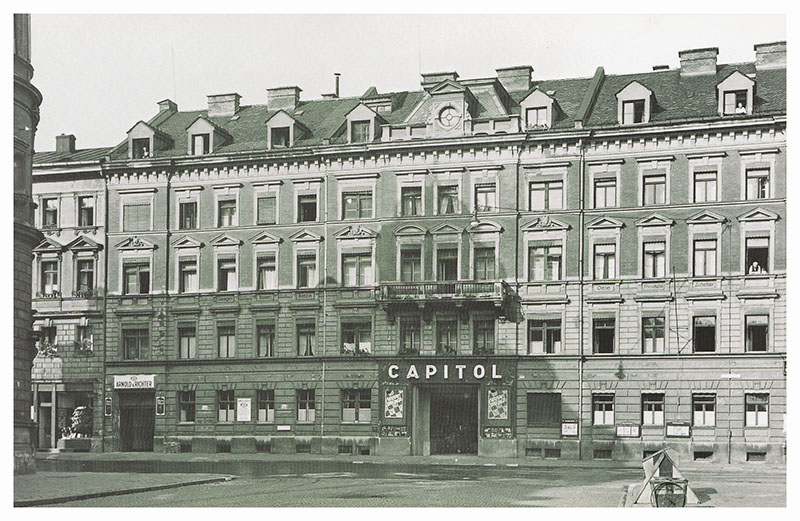 And the party continues in special events in different cities throughout the remainder of 2017.
To add to the celebratory year, and document the significance of ARRI technology to the industry, a team from ARRI shot more than 250 video interviews with filmmakers and other industry professionals around the globe, describing the effect of ARRI technology on their artistic work. The interviews can be watched at 100.ARRI.com/filmmakersview, and a book titled The Filmmaker's View has also been published for the occasion. "I still find it amazing that this company was founded by two teenagers; they were so young that their parents had to sign the incorporation documents," Pohlman reflects. "First and foremost, they were film enthusiasts, driven by a love for visual storytelling and technology. If you walk around ARRI today you'll see that same enthusiasm and passion — it defines who we are and what we do."
For more information, please visit www.ARRI.com
Leave a Comment: