See You in Las Vegas!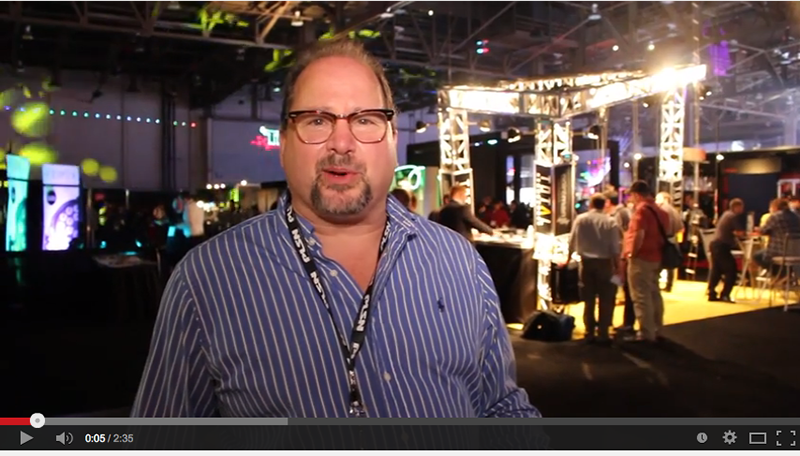 I like coming to Vegas in November. I prefer it over October simply because by the time you read this it will be freezing outside where I live and Vegas is always warm if you're outside. I wouldn't mind if they went back to having LDI rotating cities though. I always catch up with a different set of friends on the right coast than I do out here. But hey, it's that time of year and it's gonna be great regardless. ›› The Gear
I'm seeing quite a swing in the LED market when it comes to moving lights with LED sourced light engines replacing arc bulbs. Just about every manufacturer has offered a new model this year, and I am impressed by all of them, to be honest. I see models made specifically for the film industry, some that are watertight, some that are silent and then there's the High End line which seems to offer a different model for every application. That's why we chose this month's Buyer's Guide (page 102) to show you what to expect on the floor at LDI this month.
This is also our favorite issue of the year. It's getting close to being the heaviest book on the showroom floor as we have so many facets of news to report. The products are the main thing. We picked out some of our favorite new moving lights to show off from different categories. These include new Beam hybrids, LED beams, effects lights as well as a cool LED-sourced moving profile (pages 124-130). The latest media server from d3 technologies (page 122) goes through the test cycle, and we report on what Tyler Truss has been up to (page 131).
›› The People
The thing about November is you always meet a lot of interesting people. It's the time of year when I can sit down and chat with some old friends about their lives, as well as their current gigs or companies. Such is the case with Don Earl. I first crossed paths with Don in the late 70's, yet we didn't become friends until he was rigging some shows for me ten years ago. He's come a long way since Carnegie Mellon University taught him about theater (See PLSN Interview, page 52). Dennis Brady is another character I've grown fond of, but then again I love pyro, so why wouldn't I like to hang out with a guy who's the CEO of a pyro company. (See the Company 411 feature on Pyro Engineering, page 74).
›› The Gigs
There's just so many shows we can report on. We get letters online every week asking us to cover this show or that so the fans can get some great photos of what design teams are doing these days. That's why I love this issue. Sure, we have the usual Production Profile and Designer Insight articles (pages 32-50), but that's why we started running our series of Wide Focus articles last year. The need to show off the productions of all the designers who may not have the resources the big names have, but need to be recognized for their skills. For many of these acts, a picture is worth a thousand words. In that respect, we present a half dozen features that are meant to soothe your vision and open your mind (pages 54-71).
›› And More!
We're also covering the gamut on cinematography, projection, installations, houses of worship, another of our Backstage Banter installments and enough technological jargon to make Richard Cadena proud. And we profile the six regional finalists in this year's Hometown Hero Lighting Company of the Year awards competition on pages 98-101. Congrats to all!
The top Hometown Hero honors will be bestowed at the Parnelli Awards, which, as I'm sure you know, will be presented in Anaheim, CA during winter NAMM on Jan. 26, 2018 this time around. But we'll still be teeing up for the annual PLSN/FOH Parnelli Classic golf tournament this month, at Rhodes Ranch Golf Club on Thursday, Nov. 16 during LDI. And we'll be at the show in Vegas as well, of course.
Hope to catch you somewhere on the floor!
Leave a Comment: