Data Distribution and Opto-Splitters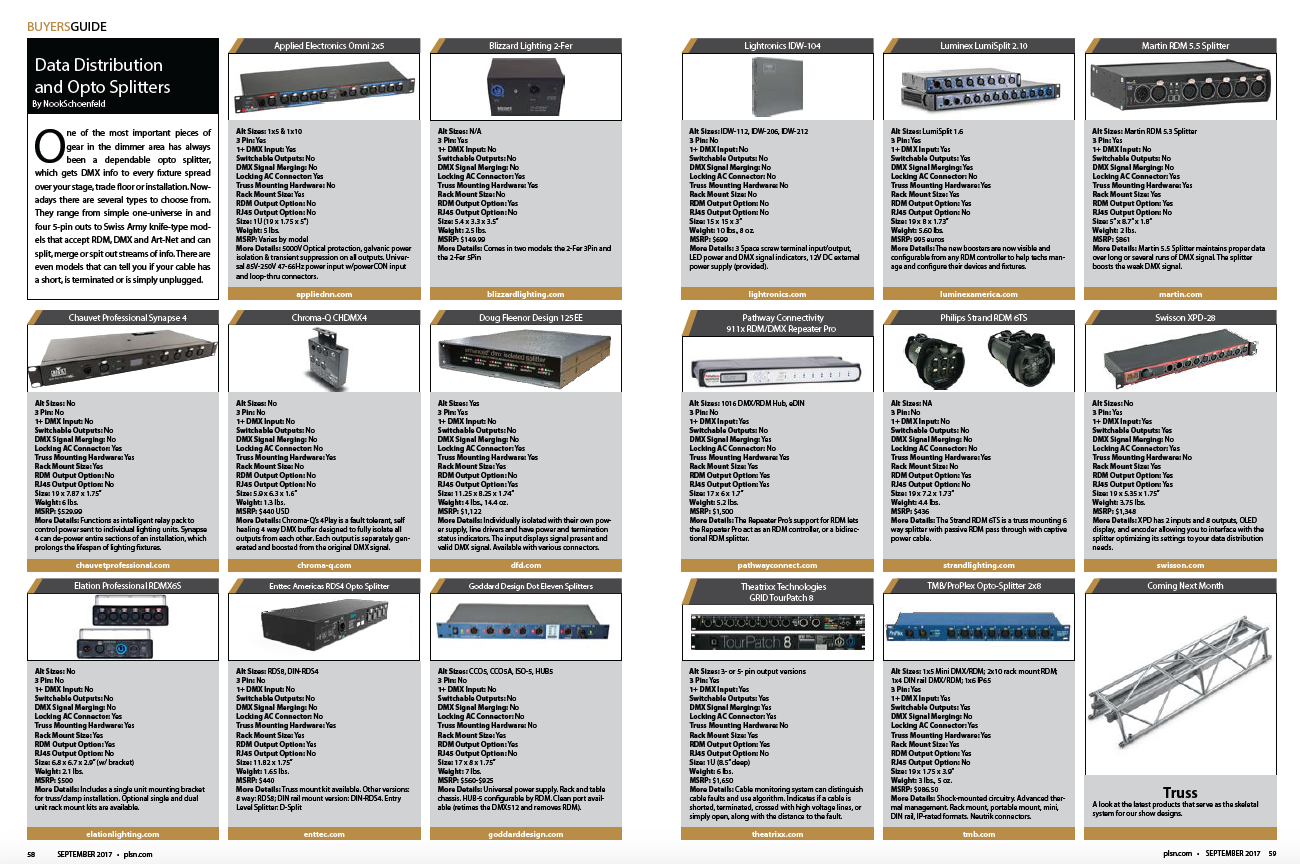 One of the most important pieces of gear in the dimmer area has always been a dependable opto splitter, which gets DMX info to every fixture spread over your stage, trade floor or installation. Nowadays there are several types to choose from. They range from simple one-universe in and four 5-pin outs to Swiss Army knife-type models that accept RDM, DMX and Art-Net and can split, merge or spit out streams of info. There are even models that can tell you if your cable has a short, is terminated or is simply unplugged.
To download a PDF of the September 2017 PLSN Buyers Guide, CLICK HERE.
Leave a Comment: