George Elizondo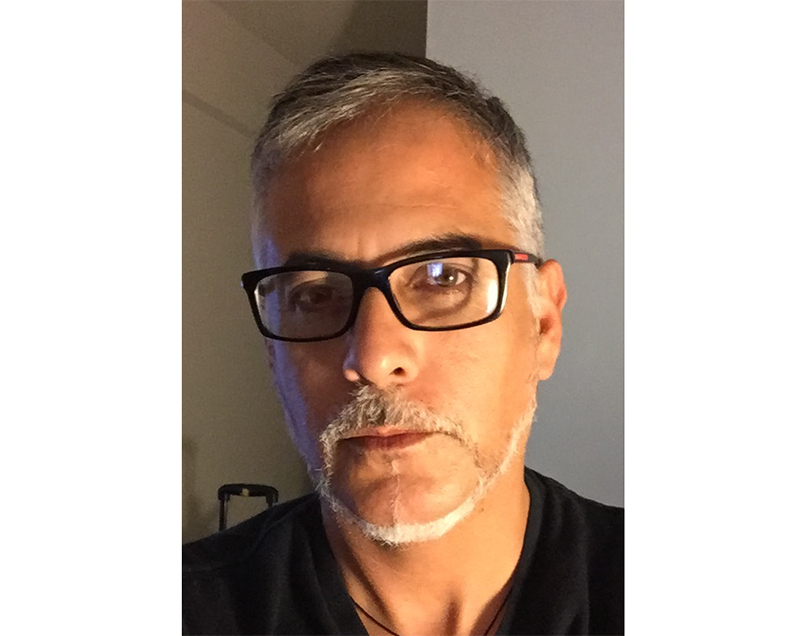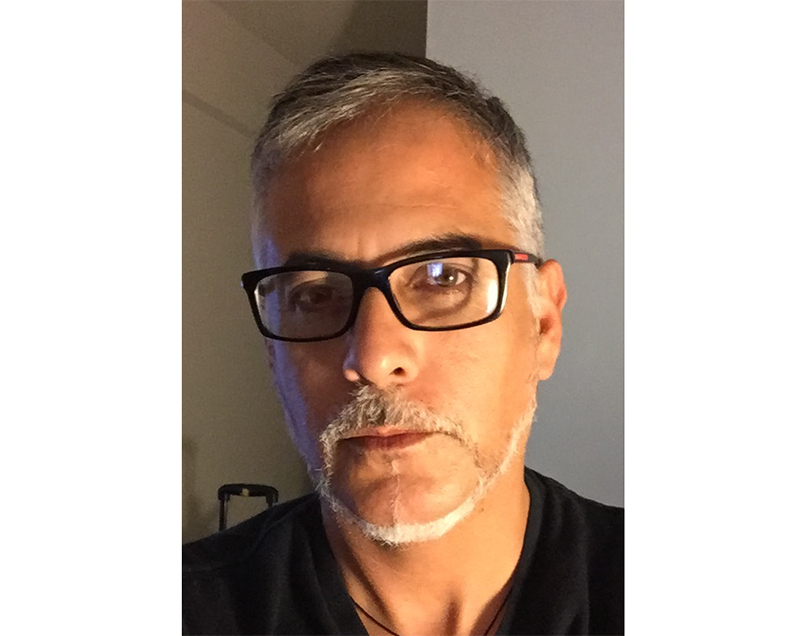 George Elizondo is an award-winning, Parnelli nominated, well-respected video director. He's made his name in concert touring and live events working with the Red Hot Chili Peppers, Aerosmith, Sting, Chance The Rapper, Guns N' Roses, Jennifer Lopez, the Dixie Chicks and Sir Elton John, among other. But Elizondo originally started out in the family business on the back lots of Hollywood. PLSN caught up with him to give us 1,000 words on his background, his work and what he loves about his job.
PLSN: So how did you get started in the industry?
George Elizondo: My whole family, since I can remember, we've all been in the film industry out here in Hollywood. My dad is a director of cinematography, his brother was a director of cinematography, my uncle was a director. My brother was a key grip. My cousins are gaffers or assistant cameramen. My first memories were on film sets and studios.
As a young kid I started out doing video assists on sets. I was working on shoots at age 14. I knew what I wanted to do really young; I never wanted to be an astronaut or a fireman. I actually never finished high school; I just stopped and pursued a life in the film industry because that's the thing I knew I wanted. I was blessed to be born in to it — all my family, like I said, work in television and in film. I'm the only one that took it a different direction.
How did you make the switch over to music and touring?
In 1989, my brother was working on a tour, Janet Jackson, and he asked, "Do you wanna come out? They've got a job in wardrobe." I was like, "Ah, what the hell." It was intriguing to me. I mean, hey, you can travel all over the place and you don't have to pay for it; they pay you, and you get to work with artists and get into music. It was a chance to try it. Well, it turns out mid-way through the tour, one of the camera-
persons broke their leg and I was like, "I can jump in on that." And so they gave me an opportunity, and I never looked back. I think, around five years after that, I got an opportunity to direct, and it took off from there. I enjoyed it, it was different from the film/TV industry where if something doesn't go right you can cut, and do it over. What we do out here, there is no cut. If something happens, you have to get over it and keep going.
What do you think is an essential element needed in the video director-artist relationship?
You have to be flexible, and you have to definitely check your ego at the door if you have one. And understand that you can have all the vision you want, but if it's against what the artist wants, then it's not going to work. So I think it's literally just being able to talk to them and make them feel comfortable knowing that they can tell you what they want and that you're going to take that and implement that to accomplish whatever they are trying to achieve.
What do you enjoy most about being a video director?
The thrill of it being live, and knowing that, however many cameras you have out there, you're in control. But not egotistically like, "Hey I'm in control." But just, you know, that you've got a million set of eyes out there paying attention to what you're doing. And starting that from point A to point Z, and seeing it all the way through, and coming out with a finished product that the clients like; and hopefully the crowd likes.
There's a fine line before going over the top, or under that line. You've got to ride that line, because you don't want to go too crazy, to detract from the artist by any means. You're riding on that edge of not going too far, or not far enough. It keeps you on your feet and makes it exciting. It's an adrenaline rush.
What do you enjoy about touring?
I enjoy the camaraderie; the fact that there's a lot of different personalities and a lot of characters, people from all different walks of life that all come together, and everybody works together. Unloading massive amounts of trucks, and on a daily basis, in and out of arenas or stadiums or what have you as a real team. It's rewarding to see it all come together with lighting, video, just everybody getting together and working it out so we all make something happen that's going to entertain a crowd of people in a stadium.
What does your family think of you not going into the family business, but into concert touring?
They think it's cool that I went a different direction and became successful at it. And, of course they get the perks of coming to see shows, without having to pay. They were very, very supportive of it. And it really is a perfect fit for me, because of my background. Seeing my dad work commercials and episodics; I just really understood how to plan ahead — look seven, eight, ten shots ahead. That's something that is very helpful in this job, because you're in the moment, but at the same time, you're looking ahead, you've already planned out your next 10 shots.
I grew up learning from directors of cinematography; learning how to compose shots and shoot dialogue scenes, and knowing where to cover. A lot of what I'm doing out here comes from watching and learning from my family and my time at the studios when I was younger. I take that way of telling a story that I saw them doing, and now I tell the story of these songs.
You have, I am sure, lots of great memorable moments in your career so far; does one stand out?
There are a lot, but I do remember one special moment from years ago. I directed and produced content for a fashion show with Sean John, and a few days afterwards, one of my brothers — God rest his soul — came to me and said that I had a nice write-up in the Los Angeles Times. I thought that was pretty memorable event. It's not every day you find yourself in a major newspaper with great reviews of the work you've done!
Leave a Comment: