Image SFX
Image Engineering Teams Up with Doug Adams to Form Image SFX
Image Engineering, led by the brothers Suehle, whose passion for special effects began in the basement of their parent's home in the 1990s, is bringing yet another new phase to their now multimillion dollar enterprise by forging an unprecedented collaboration of service and design to the special effects segment of the touring industry. For the past 20 years, the company has been at the forefront of innovation presenting laser effects, 3D projection mapping, and unparalleled full blown pyrotechnical displays to major league sports extravaganzas. Along the way, Image Engineering has also garnered equal success with a host of Fortune 500 clients.
With the intention of expanding their music touring market presence, Joe Suehle, president of Image Engineering, and his two brothers (John, VP and chief technology officer, and Andy, VP for marketing, sales and client relations) are partnering with Doug Adams, founder of Pyrotek, to create and lead a new division under the Image Engineering umbrella: Image SFX, based in Las Vegas, NV.
‡‡                     Pushing the FX Envelope
"Pyrotek was arguably the leading premier touring special effects company in the world, and Doug, the creative visionary behind it, was the guy who figured out how to do those high-quality, huge-scale shows," says Joe Suehle. "He's done a lot to put professional special effects on the map. During the late '90s there weren't many large tours out there that didn't have pyro, and Doug was at the helm of that; his designs were that prolific. Everybody else, all the other guys out there, owe homage to him."
After Doug Adams sold his landmark special effects company in 2010, he stayed on as a consultant and a designer to oversee certain clients. Wisely retaining shares in Pyrotek, Adams in fact kept his hand directly on the switch by remaining Metallica's FX designer and operator, while enjoying the fruits of his labors by traveling the world "a bit" for fun.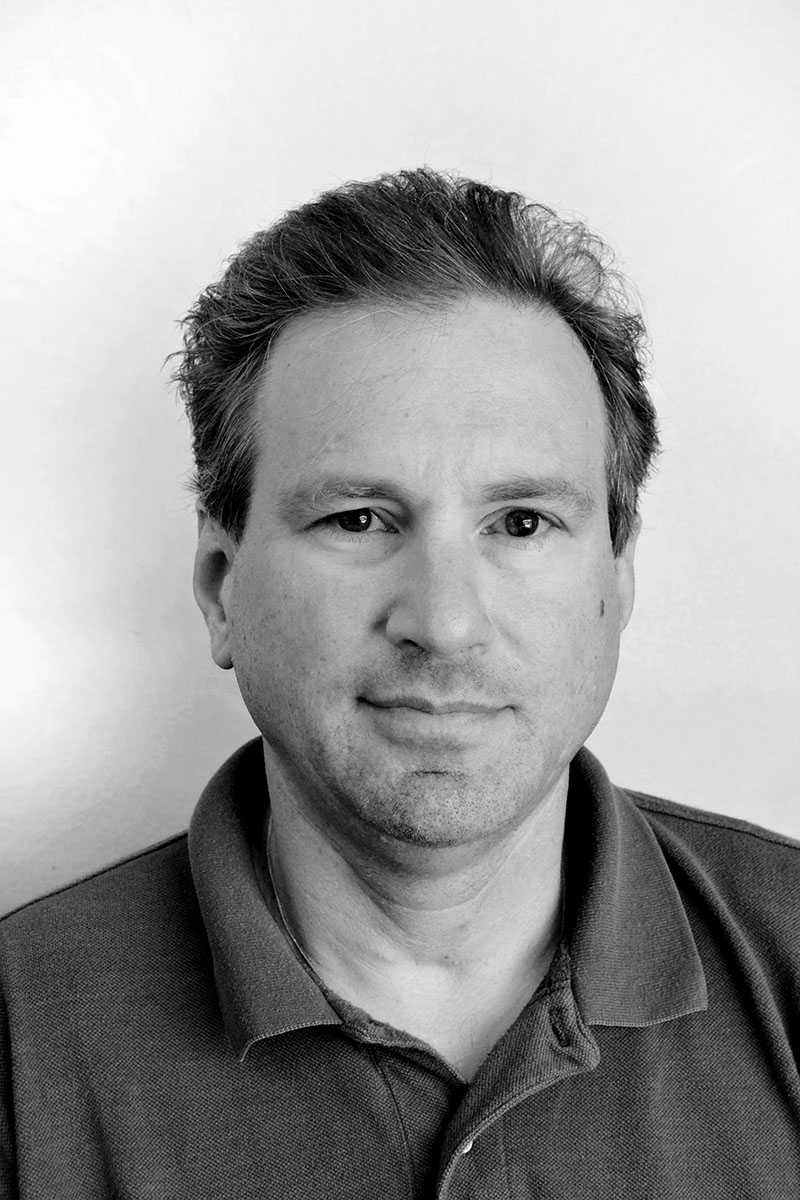 "Joe and I finally met face-to-face in 2016, when we were both doing safety presentations with Jim Digby's Event Safety Alliance in Lititz, PA. I'd always heard good things about Joe and his work, but we had never personally met before. At Lititz, we just gelled. Right away, I could see Joe was a very bright guy with the same passion I have. He's all about creating the next thing, which is what I used to do running Pyrotek for all those years. I was always about being the innovator, not the imitator. Anybody can use equipment straight off the shelf; it's all about what you do with it. Joe is like-minded, in that he wants to invent products that will allow a designer to create something nobody else has."
No doubt Adams heard those very words when Suehle speaks of the driving philosophy behind the mantra of Image Engineering, "The thrust of our efforts is to design and build new equipment that is not readily available on the market so we can offer new things to our clients."
The timing of this meeting was most fortuitous for both men. Adams, the noted inventor of the first version of the propane gas flame effect, The Dragon, The Fire Screen, The Water Screen, and a host of other special effects, had become somewhat dismayed with the state of the FX industry.
"Other than what Joe and the Image Engineering team were doing with their new Vector Bar, I was not seeing anything new being released. I just feel I have a lot of creative juices flowing right now and want to come back and create some of the new effects I have been envisioning in my head."
In a way, Adams had become a victim of his own making at Pyrotek. The very nature of running a successful business took away from his original passion; that of designing. He needed a base of operations from which to continue to design.
Says Adams, "Their creation of the Vector Beam was a big part of why I'm excited about working with Joe and Image Engineering. They are very much like me. They want to create, and be innovators with their own control systems and for their FX to be capable of communicating with all control systems, which is great! They're thinking outside of the box on how to improve not only their own products but the industry as a whole."
"Doug and I have known of each other for 20 years, and though we were competitors in many aspects, I always had a great deal of respect for what he had built. It turns out the feeling was mutual, "says Suehle. "When he told me he thought we should join forces, I said 'Fantastic! Let's do it.'"
‡‡         The New Venture in Vegas
Operating as a new Las Vegas-based division of Image Engineering, which remains based in Baltimore, Image SFX will focus providing main stage act pyrotechnics, lasers, cryo and all special effects for touring productions. Led by Adams, it will focus only on tours, while Image Engineering continues its business as usual in the many other segments of the market they service, operating out of their headquarters in Baltimore and Los Angeles location, Image Engineering West.
"We decided to headquarter the entire new entity in Las Vegas for multiple reasons," says Suehle. "There is a huge community of West Coast designers based in Southern California. With Vegas being the hub of special effects and entertainment it is, our location near the Strip provides easy access and great accommodations when we invite them to demo our new product, and we found the perfect space."
The 12,000 square-foot Image SFX shop and studio is located at 975 White Drive in Las Vegas, close to both the airport and Las Vegas Strip. Acquired by Image Engineering in Jan. 2018, the facility is equipped with a demo room utilizing close to 4,000 square feet of space. With a clearance of 25 feet to low steel, rigs can be trimmed high enough for the lasers to mimic a live show look, and there is also enough height for flame and stage pyro effects. The two story building has a mezzanine along with open offices that look down into the work space below.
"As far as gear goes, we have every kind of laser projector imaginable," notes Suehle. "We also have all the 'run of the mill' stuff, too, in case clients want that as well."
"We specialize particularly in building our own high powered systems. We have a few 65-watt white light lasers in the Staples Center, and the recent Chris Brown tour took 12 of our new 50-watt full color Vector Beams."
The company invests a lot of R & D also into laser audience scanning. Image engineers designed and built a proprietary audience scanning laser that has been granted a one-of-a —kind laser variance from the FDA. This variance utilizes a technique not found anywhere else in the industry.
Image SFX also has some custom flame gear that was designed to burn isopropyl alcohol, which is said to outperform other effects currently on the market. These new devices were used on the three jumps Travis Pastrana replicated for the homage to the late Evel Knievel in June 2018.
‡‡         New Products, New Visions
Image Engineering's second version of its Vector Beam has been released in its 50-watt format. Unlike a typical laser, its ten 5W lasers are arranged in a linear bar system that is modular and can be joined together end to end. Each individual node has its own servo motor for pan and tilt capability. "I don't think another device exists like it," Adams states. "It has a very punchy beam that can survive in a stage setting with lots of lighting and video." These debuted on the Chris Brown tour though North America earlier this year. Next up is Paul McCartney, which Roy Bennett is designing. Currently in prototype stage is a flame product set for release in about six months. "Basically, we are going to shape fire," says Adams. "It's very cool, and we're all pretty excited about it."
McCartney's tour, with four shows in Canada and two in Austin, TX this fall, will also feature Image SFX's new Mega Cryo Jets. "These have diffusers and are really quiet, yet the output is three times as high as what you would normally see" says Adams, "so we're talking 40-plus feet of a mega-thick and flurry plume. With all the pyro and lasers Image SFX is sending out on McCartney, we are taking Live and Let Die to a whole new level!"
Another proprietary product Image SFX has is Beam Composer (BC). Usually, lasers are self contained with its own control platform and operator. With Beam Composer, the lighting director can manipulate the laser using any DMX desk of their choice, giving the lighting designer that most important component in their tool kit — total control. Justin Collie has the BC out on Chris Brown, and Bennett will be using it on McCartney as well.
"I'm glad to be back on the creative side of this business and working with these guys. I'm just too young to retire with way too much going on in my head," laughs Adams.
"I want the readers of PLSN to know we color outside the lines with this company," he continues." We don't want to be massive and we are not going after every single client. We want to assist the best shows in making them look better. So far, all of our business has been word of mouth. To be honest, we have not called one person up since we started in January. We've been receiving calls, which is very nice. It is an honor to be working in this business again."
Leave a Comment: