Springtime Lights Up the World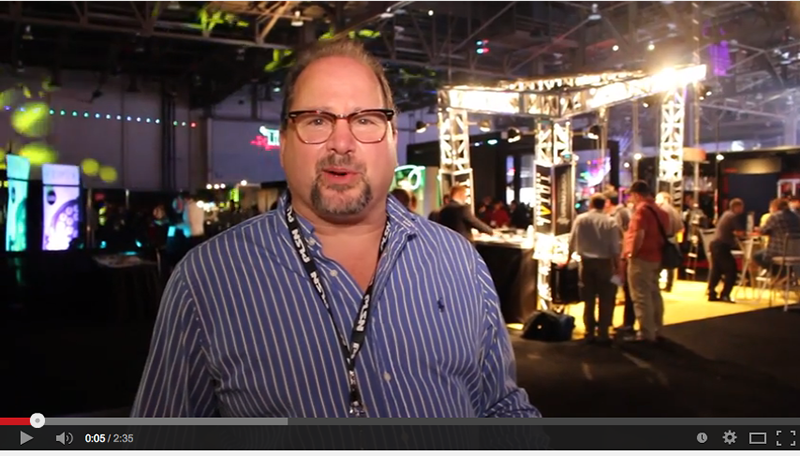 It's April, a time of year that is dear to me for a few reasons. One is that the Prolight + Sound show takes place in Frankfurt, Germany. Another is that in this issue, we delve into unique stories we don't always cover. One of them relates to cinematography. We take a look at what cameras, lenses and lights are used by some directors and their DP's to get these awesome shots we see. With this issue, we also focus on a magic act, something PLSN rarely, if ever, has had the chance to cover.
‡‡         Cinematography
This is the one time of the year PLSN gets to cover lights, cameras and other gear used in the art of filmmaking. We cover two totally different films by interviewing the directors and director of photography for both movies that debut this month.
Teen Spirit follows a young girl from the Isle of Wight who goes from a regional audition to the main stage in London for a British Idol-type of competition. DP Autumn Durald expands on her craft and how she got some amazing shots with lighting and different lenses. Check it out on page 66.
The other film is Breakthrough, a story of a boy who falls through some ice on a lake perishing, only to miraculously come back to life on his own accord. It's interesting reading to see how they pulled off some scenes. I never would have guessed. The combination of actual film and CGI working together is thrilling to see in this flick. It's featured on page 68.
‡‡         Prolight + Sound
Come May, I will have a full show report on all the new products I found at the show. This show does it right, by aligning all the different products in groups on the floor. For instance, if you want to check out the latest chain hoists on the market, you will be happy to find all of the manufacturers located in the same area of the same convention hall. Walking side by side these booths, it's easy to see what all the competitors offer.
One of the problems with shows like these is, one doesn't always get to see their wares in action. For instance, I always love stopping in at the LeMaitre booth. I can see the latest products, from flames that can wave back and forth, to all the different types of smoke effects. But in an exhibition hall, it's not feasible to exhibit flames with all the people walking by. I see their line of liquid flames units that spit flames in five finger fans. While I can imagine what they look like live, seeing them in action is another story. The same thing with low laying fog. It looks great on the showroom floor, but you really need to see it in person on a show to grasp the full dramatic effect. I was fortunate to see these products used this winter on the TSO show as well as a magician's show we talk about later.
The same goes for a lot of the automation we see. While one can view different products such as the ETC Prodigy system or the Creative Connors gear in action on the show room floor, it's more appealing when you see it these products in use. I love stopping by at Creative Conners' booth to get an education on their products each year. To see them working in a 20-by-20-foot area on a show floor gives you an idea of what they are capable of. But last winter I got to see these companies working in unison on the same production. While I knew what a Pushstick winch system was, I had never seen it in action until recently. I was utterly impressed with all the options this production had with moving gear effortlessly around the stage at various speeds, always stopping on a dime.
I think the same things about truss manufacturers. While one usually sees some great structures erected at the trade shows, one rarely talks to them about what it takes to design custom gear. I spoke with the head of Xtreme Structures Fabrication last week about how his company is always willing to engineer truss specific to a certain need. Whether it's designing and fabricating custom gear to aid in a particular fly rail system or designing custom trusses that are necessary to work within the constraints of an existing theater, they have proved to me that they have the knowledge and ability to solve any structural problem.
To view Nook Schoenfeld's video intro to the April 2019 issue of PLSN, go to www.plsn.me/201904ednote
Leave a Comment: