Starting the Year Off Right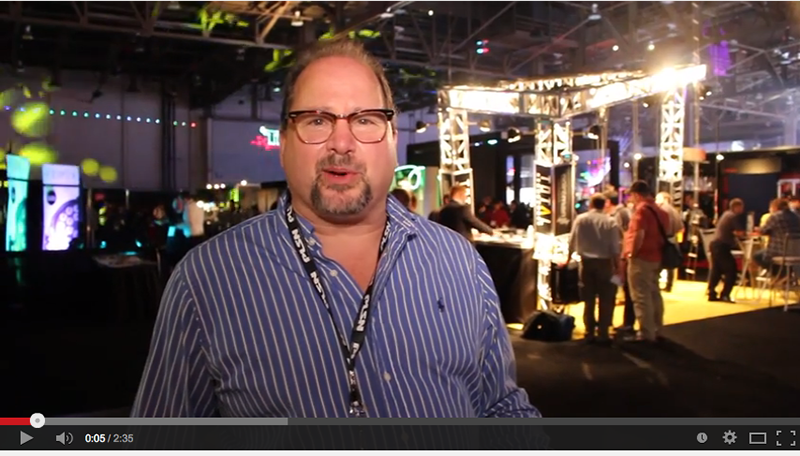 Another successful start of the year came as NAMM and the Parnelli Awards dominated the music news for the new year. Over 115,000 music professionals settled on Anaheim, and the four day party was certainly loud and raucous.
I have to apologize to my friends who tried to hit me up at the last minute for tickets to the Parnelli Awards. Unfortunately, the quota of seats was filled to capacity, and there was nothing we can do but petition the hotel for additional seats next year.
‡‡         The Winner's Circle
Chris Adamson has been a friend of mine for some 20 years. But I'm probably still a newcomer in the biz compared to what he's been through. It was great to see his career get acknowledged with a lifetime achievement award. So many people came to Southern California to pay their respects for all he's done for folks over the years. The next day he was volunteering several hours of his time to teach at some of the free Pro Production sessions that PLSN and its publishing company, Timeless Communications, had put together and offered attendees. I always enjoy listening to the spiel of a man who got into the business because he owned a van in the '60's.
Yvan Miron was certainly a visionary. His ideas for mobile stages have achieved epic success in helping the live event business move forward. After all his success, it was refreshing to see that he's not resting on his laurels. He's working on new designs for future mobile buildings, but I can't spill the news on precisely what that means just yet.
Some very appreciative people accepted their awards for being voted best in their field last year by thousands of PLSN and FOH subscribers. We give our condolences to Josh Adams. Josh had flown in from Milwaukee with the hope of winning the coveted Video Director of the Year award for his work with the Foo Fighters. And he did win. Unfortunately, his appendix decided he should take a side trip to a hospital in SoCal rather than make the cab ride to accept his award that evening. (Foo Fighters LD Dan Hadley picked up the plaque on Josh's behalf.) We hope Josh is on the mend.
‡‡         NAMM Draws the Crowds
The floor at NAMM was pretty packed. This show has long been heralded as the world's largest Guitar Center as well as every other musical instrument. The audio section takes up its own convention center building. I was pleasantly surprised by the turnout of attendees who made their way through the lighting section. Many of the main manufacturers of lighting gear were in attendance.
Booths that catered to the DJ community such as ADJ and Chauvet DJ remained packed with attendees the whole four days. I think this was a great show for the public to get some knowledge on some of the more affordable lighting products on the market. This includes consoles. The ChamSys QuickQ series had a constant stream of folks checking out this most basic of moving light consoles. Elation Lighting also had the Obsidian NX line of consoles on display. Elation also had an Artiste Monet and the talk of the future on display with a prototype of the Proteus Maximus. One bad mamajama of a bright moving profile.
Road case manufacturers were on hand, whether you needed custom cases from Calzone, Anvil or ProX Cases or some generic models from MEGA, they were all on display. The 2019 ESTA Members' Choice Awards for this year's Innovative and Exciting Product (too large for a backpack) was Mega Systems/Mega Lite's Circa Scoop LED.
As a wave of cold the world has never known grips a large portion of our country this week, I am warm with the knowledge that I just had a great few days in the warm sunny weather catching up with a ton of old friends. Already looking forward to next year.
Leave a Comment: