Unity Over Division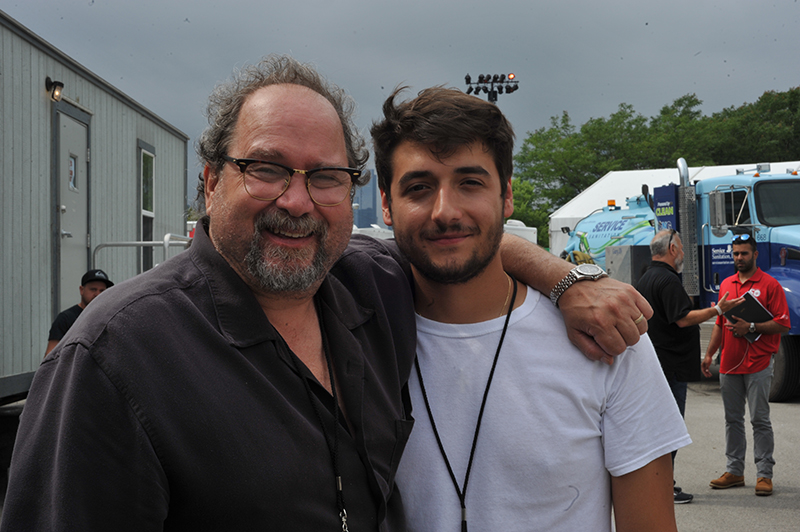 Last month, we printed an LD-at-Large column that preached about unity in our business, and we couldn't have been prouder of the outpour of comments from our readers, a couple of which we felt compelled to publish (See page 10). It warms my heart when people foster a positive view of people of all races and religion being able to band together in the work place with little division noticeable. When I look at this month's issue I see an outpouring of good feelings, a lot of camaraderie amongst crew members.
‡‡         Inclusion Revolution
Speaking of bonding together for a great cause, I was fortunate enough to be asked to participate in the closing concert of the 50th Special Olympics last month (See "Event Production," page 38). My son participates in these games, and it is a huge week in his life every year, so I didn't think twice about resetting my schedule to make myself available when approached. So many people in the Chicago area chipped in to help make the event special and offset the costs. From caterers to Strictly FX, from Solotech to United Airlines, people offered to help with their services and give back to the community. Despite loading in a full day of rain, nobody complained. When during sound check Jason Mraz rehearsed with 50 special needs kids, I looked around and saw a lot of tough guys, tearing up. I was one of them.
We also stopped in to see the Jimmy Buffett show last month (See "Production Profile," page 26). Most techs jump from act to act over their careers. But I checked with everyone there, and I am astonished at the longevity of folks that will never leave this tour. Heck, the lead Roadshow driver has been taking care of his business with Jimmy for 37 years. The new guy on the lighting crew has only been working for this client for 19 years. What does this say? That you have been treated properly by some really good guys, and that obviously starts with the artist.
We check into the new See Factor location as well with this issue ("Company 411," page 44). The legendary lighting company is still going strong in NYC. So many gifted LDs, production managers, grips and crew chiefs came out of that organization. They gave many youngsters jobs in the early years. During my tenure there, I met and worked with a transgender person for the first time, along with a lot of other people with diverse racial and religious backgrounds. There are no barriers working at See Factor; we were all the same lowlifes in Bob See's eyes (his words, not mine). It warms my heart that Mark Friedman and his gang are keeping their legacy going strong.
‡‡         Discarding the Pedestal
We stopped in to see Robert Plant with his band, the Sensational Space Shifters ("Wide Focus," page 40). Lighting crew chief Athan Antoniadis told me a nice feel-good story about working with the legend. "When I started the tour, the tour manager came up and asked me if I had met Robert yet. I replied I hadn't. He informed me that it's important to meet the boss, he wants to know everyone out there on tour. A couple weeks pass, and the TM checks in to make sure I had met him. When I replied in the negative, he grabbed me and ushered me into the dressing room. Robert shook my hand and said, 'What's the problem out here. Why don't you like me?' I was speechless. He went on, "Every day I walk past you at the dimmers to go on stage, and you never say 'hi' to me, what's the deal?' All I could think was, 'Because you're Robert F'ing Plant, and I'm in awe to be in your presence.'" Now they are friends, and Athan and he chat in catering like normal people should. I wish all artists followed Robert's lead on everyone being equal. It's certainly better when unity trumps division.
Pictured Above: Nook Schoenfeld with producer Michael Apostolos at the 50th Anniversary celebrations for the Special Olympics in Chicago last month.
For Nook Schoenfeld's video introduction to the August 2018 issue of PLSN, CLICK HERE
Leave a Comment: