Designer Profile: A Chat with Chris Lisle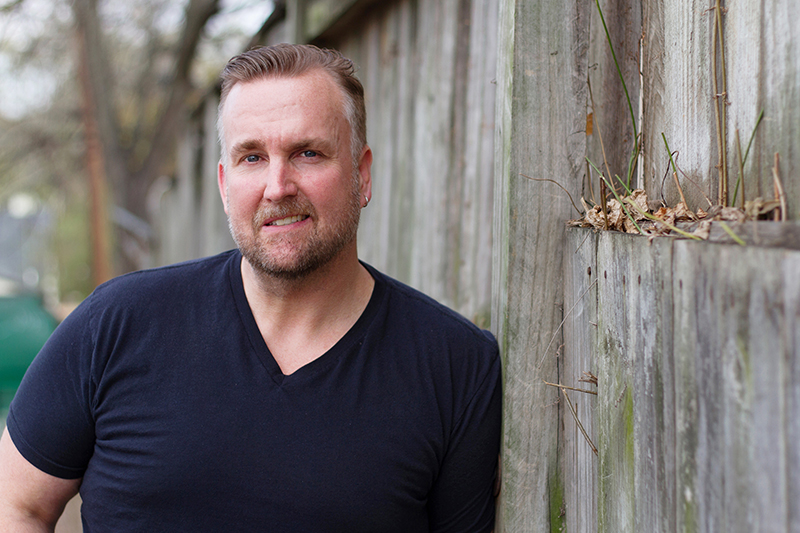 It's no secret that musicians descend upon the town of Nashville to try and find their fame and fortune. Along the same vein are countless LD's who have moved to hang their hats in the country music capital, hoping to find more work in their field. But every once in a while, as with musicians, you will find a lighting designer who was born and bred in Nashville itself. Such is the case with Chris Lisle, a fourth-generation native.
Like many before him, he seemingly got into the business by accident. "I tried the college route and lasted three months. I discovered fraternities and beer, which made for a quick exit. It was 1991, and I found myself delivering pizzas. One of the other drivers had a band (shocker), so I started hanging out at their shows. Flashing 20 par cans and loving it. Met some people and well…it's all about connections in this biz."
He didn't get his big break until, 1995 he mentions, when he was hired to go out with the Walmart Country Music Tour. "It was my first time really touring, and we played 181 straight shows…in Walmart parking lots. I think we had 30 pars and three colors. I remember thinking at the time that this was the sh*t, it sure beats land surveying — which I had been doing weekdays between weekend gigs." His weekly rate was less than most folk's daily rates today. But the hard work paid off as he started networking with a producer from that Walmart tour, Will Byrd.
"Will had his fingers in a lot of events, and I would help out with production and lighting when I could," Chris adds. "He produced Fan Fair," now called CMA Music Fest. Byrd "was also involved in the pro wrestling world and radio shows. He mentored me, took me under his wing." This included stints doing a TV show called "Motor Madness" that involved vehicles. "One week I would be doing Monster Truck rallies, the next week a demolition derby. I lit some of these and often worked as a PA or even production manager."
Around 2001, the wrestling projects had fizzled, and much of that work on special events died down. Chris found himself back behind the lighting console working with bands, hitting the road with Lee Ann Womack. Chris spent two years as her LD and production manager. Ever since then, he's concentrated on just lighting tours. He moved on to design LeAnn Rimes for a while, and that included a trip down under. While in Australia, they had a local star opening the show. That player was Keith Urban, and soon Chris was his LD as the star rose to fame, lighting him from 2003-2007.
Hanging a Shingle
"In 2007, my son Trent was born," Chris says. "This changed life as I knew it and made me concentrate on the future." He picked up a business license and started buying some gear to augment his income. Front of House gear, to be specific, which today includes grandMA consoles and command wings, Catalyst media servers and some Hogs. "Down in Nashville, a lot of the acts work constantly. I figured some of my clients will be playing lots of festivals, using whatever gear is available that day. But the one thing that would be useful was to carry their own console and media server. This has turned out to be a good portion of our company's annual income. Between these two sources of income, I have been fortunate enough to stay home…and it helps the fatherhood aspect of life too." Ten years later, Chris Lisle Lighting Design (CLLD) is an LLC, but still keeps it small, with only three full-time employees (although CLLD utilizes a lot of freelancers).
"Erik Parker and I concentrate on the design end of the business. Mark Anderson looks after our event side. We do four or five large events every year, some of which we production-manage as well. Two of these shows are contracts the Nashville Convention and Visitors Bureau has with him, the New Year's Eve and Fourth of July celebrations. As Chris recalls, "These two shows involve a lot of advance work and keep us busy. We do site layouts, RFPs for all the production vendors right away. We start working on the Fourth of July show as soon as the New Years' show is done. Likewise, on July 5, we start working on the other one. Erik handles the lighting on these two events."
These shows took place downtown every year for a long time, and the Fourth of July one still does. "In 2015, we had the Kings of Leon play a free show. The stage is down at the bottom of the hill on Broadway, and the city closes the street. So many people showed up that there was just no room and no way to grow." That show was moved to a field this year, complete with the music note going down at the stroke of midnight. "For the Fourth of July show, the major star is the fireworks," Chris says. "They can be seen from any of the surrounding areas so it's not as crowded."
CLLD designs their share of festivals as well. This includes the Kaaboo event that takes place every September outside of San Diego. "We provide the full turnkey design for everything lighting. We were fortunate to get contacted by Leo Events and love being involved. We have six stages this year. We farm the lighting out to several companies. Solotech will look after three or four stages, and others will handle the rest. I think we came in at 23 trucks of lighting for this event." Chris also points out that he is designing the lighting for a few other festivals including the Daytona Country 500 in Florida and the Bayou Country Superfest down in Louisiana where Nashville-based Morris provides the gear.
In 2013, Chris decided to hang up his touring boots, so to say, and concentrate on the design biz. "It was hard. My last tour was Robert Plant, and he was an exceptional man. I went out in style — that was my mic drop." Over the course of his career, he's been fortunate to design and tour with other well-known names such as Peter Frampton, OneRepublic and Miranda Lambert. He has a roster of clients, many of whom are country acts, located in Nashville as well. His team designs something different for each of them. Some are club acts, some play theaters and small arenas, some are megastars.
Giving Back
Part of the CLLD mantra has been to give something back to the community. Every year since 2011, Chris and Erik have been holding the Touring Career Workshop down in Nashville to aid their fellow technical community, especially the freelance workers. They hold discussions/workshops on topics that educate techs in a wide variety of topics. "It's a simple program where a lot of successful tools we use in our workplace are represented by the experts in each field." explains Lisle.
The workshop not only focuses on gear and work practices but delves into some serious career issues that freelancers will always have to grapple with — how to get health insurance, how to prepare for retirement, and, inevitably, how to file taxes in this business.
For a look at CLLD's design for three clients — Jason Aldean, Chris Young and Kane Brown — who are all out on the same tour this year, see "Production Profile," page 40. For more information on CLLD, go to www.clldllc.com.
Leave a Comment: