Hometown Heroes: Meet the Regional Winners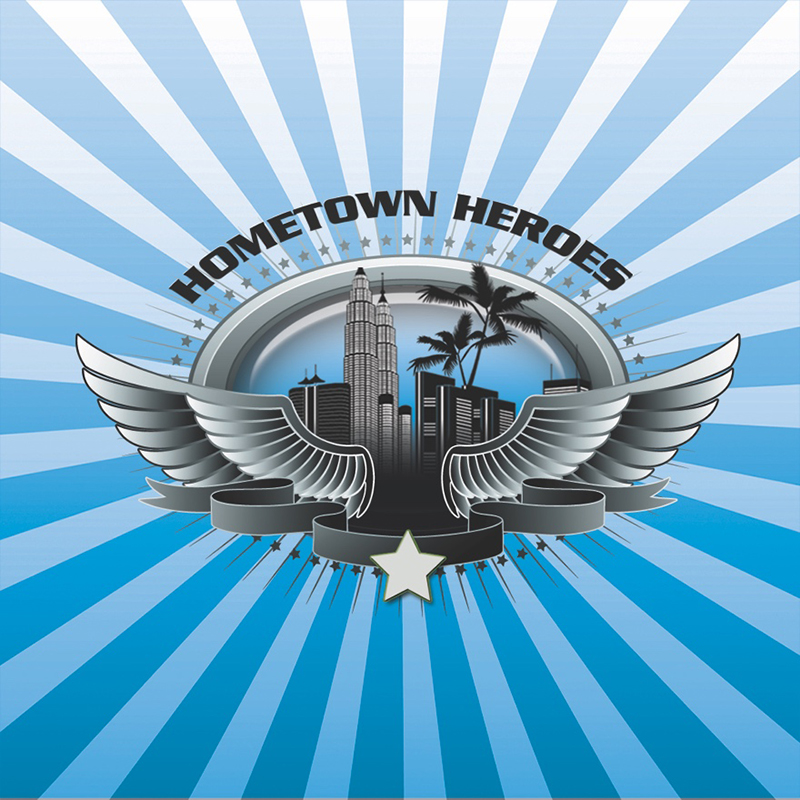 Once again, readers of PLSN have nominated and voted on who they consider to be the top regional lighting companies in five U.S. regions plus all of Canada. The six companies profiled here are all winners — after being included in the roster of 36 of the top companies nominated continent-wide in August, they were voted tops in their regions during the month of September. They all have their own individual stories, but with a common thread: all of these companies are built on passion, anxious to serve their immediate communities and beyond. Let's meet them.
NORTHEAST
Squeek Lights
Rahway, NJ
Victor Zeiser graduated from Webster University in St. Louis and worked with Logic Systems before becoming a freelance lighting designer in New York City. Once there, he was "frustrated by the options available for tour packages at my smaller touring client's budget level, so I took a jump and purchased 10 Chauvet R1 Spots and an Avo Quartz," he says. His first "shop" was a five-by-eight-foot storage unit in Queens, and after going through a few of those, the company landed in a 1,400 square foot warehouse in Rahway, NJ. Zeiser runs it with his two partners, Steve Kosiba and Ben Jarrett, plus a part-timer, Ben Kelly, and a "rotating cast of the LDs and techs we frequently work with." He's currently out with Beartooth, who he met when they were opening for another band Squeek was looking after. "Now they are headliners, and they decided to move from that to a 26-foot truck of gear. It's the largest package we have sent out yet, and I get to rock it!"
Squeek's niche is mainly club level touring bands performing in 500-to-1,500-capacity rooms. The majority of their equipment is Chauvet Rogue Fixtures — they own over 100 at this point. "They really have the value/reliability/performance trifecta going on. We also carry a growing amount of Elation gear, plus some Mac Vipers." He adds that they started with just those 10 R1 Spots and some COLORdash Bars from Chauvet. "Then we've grown by adding 24 Rogue R2 Washes, Nexus Bars and other fixtures. Now we're moving into the Chauvet Professional Maverick." For consoles, they offer ChamSys, Obsidian MPC and MA.
On receiving the honor as best regional lighting company, Zeiser says: "We're super-honored. I have been reading PLSN since I was a high school student, so it's crazy to think our little company is being honored. I used to work for Logic Systems, which has been nominated several times, so I feel like I am in good company!"
SOUTHEAST
RZI Lighting
New Orleans
Ray Ziegler began working as a lighting tech for bar bands in his hometown of Susquehanna, PA, and the week he graduated, he moved to the Big Apple and went to work for See Factor. "At that time, See Factor had a lot of large tours out and I learned quite a bit about the industry," he says. From there, he moved over to BML Blackbird and suddenly found himself on an Ozzy Osbourne tour. In 1998, he moved to BML's New Orleans location. "I found the local stagehand work to be unbearably hot and uncomfortable, and I decided that if I was going to stay, I needed to do something on my own." He opened RZI with a 10-by-10-foot storage container, where he kept eight Cyberlights. "I think I had to use about four different credit cards because they were so expensive then! I had a phone system that made me sound like a big company when you called — it had extensions that all went to me no matter what you dialed," he laughs.
He started with rentals, and then found convention work to be lucrative. Today RZI has 15 full-timers working out of two large aircraft hangers. "I think the secret to our particular company is that we know what clients in our region wants to rent. Our market is different than, say, L.A. or New York, and we know what is popular with the local companies. They want economic rentals, not necessarily the highest-end gear. We also stick with niche and hard-to-find items like consoles and battery LED products. RZI carries a lot of state-of-the-art gear such as grandMA, Vari-Lite, GLP and Martin moving lights, but we also carry a wide selection of gear you cannot find in a lot of shops like large mirror balls, foam machines, [etc.]."
Oh, and about his phone system today: "I don't even have voicemail, because I want the company to be about everyone else that works there. Our staff truly makes it happen."
MIDWEST
Logic Systems Sound & Lighting
St. Louis, MO
Chip Self founded Logic Systems in 1986, and it's grown every year, usually by 20 percent. "In our market, clients really require one-stop-shopping," he says. "Over time, those same demands got us into video as well. We've been at it for a long time, and we have, and have had, some of the best people imaginable as team members."
Today, the company has 75 employees and occupies a 63,000 square foot facility in a suburb of St. Louis. Self is once again on the lookout for an even bigger facility to grow into. "Our goal has always been to have as diverse a client list as possible. It's been our experience that doing so insulates us from market changes a bit. When one segment takes a hit, another picks up a little." Of course, he's proud of all the work he and his team has done for his clients, but he admits a personal favorite: "El Monstero is a very good Pink Floyd tribute act that we've been working with for about 12 years," he says. "The band gives us lots of flexibility to get creative and try new things that we might not be able to do on a 'normal' gig. I look at it as a bit of an R&D lab for our normal work. Working with all the huge stars is exciting, but being able to express personal creativity is a different sort of gratification." Other big events Logic has handed is the Carolina Rebellion festival at Charlotte Motor Speedway, where they supported rockers like Godsmack, Alice in Chains, and Muse that performed before more than 100,000 appreciative fans.
The company is constantly updating its gear. "One significant update was the Vari-Lite VLZ," Self says. "We added around 50 of the VLZ spot fixture to replace some aging VL-3000s. The VLZ is a pretty incredible fixture, with a unique look." To Logic's fourth time to the winner's circle (in both lighting and audio categories), Self adds, "We're thrilled to be chosen."
NORTHWEST
Impact Lighting
Richmond, CA
"It's been a good year for Impact," says Michael Dalton, director of production. "We continue to expand our lighting and AV presence in the Bay Area." They are adding tools, too: Christie Projectors, Martin MAC automated lighting and grandMA lighting consoles are just a few products they've added to their inventory. They continue to expand their team, and today they have 50 full time designers, account managers, production managers, technicians and warehouse staffers.
Founded in 1990, the company has served the region's corporate event needs. They provided full production support for general sessions, keynotes, breakouts and exhibits for events staged by companies including American Express, Slack, Salesforce, PagerDuty, Demandbase, Twilio, eBay, and NerdWallet. Impact is also there for festivals, like Outside Lands in San Francisco's Golden Gate Park. In addition to their corporate and concert work, Impact has a close relationship with the Golden State Warriors, as well as the cities of Oakland and San Francisco. They are the primary production company for GSW viewing parties and celebratory events. "We are happy to see we have been selected as regional winners for the second consecutive year," Dalton says.
SOUTHWEST
Blue Planet Lighting
Las Vegas
Blue Planet heeded the old axiom, "Go West, Young Lighting Company" (or something like that). Founded originally in Branson, MO in 2008, the company expanded to Las Vegas and, since 2016, that's been their focus. Owners Kelly Koster and Mike Gormley work with their team of six out of an office and warehouse space of 5,000 square feet. "We have a unique company model as Blue Planet," Gormley explains. "We are a debt-free company focused solely on sales, service, specification, design and installation." Recently, they put a rig with more than $1 million of new lights into the Luxor for Blue Man Group. Current clients include Walmart, Royal Caribbean, Caesars, Station Casinos, AT&T Stadium (home of the Dallas Cowboys), Cirque du Soleil, NBC Universal and many others. They are currently working on the new Criss Angel's new MindFreak show, set to open next month at Planet Hollywood, David Copperfield's new Magic Museum and the "I Love the 90s" show featuring Salt-N-Pepa at the Paris Casino. Oh, and another high point is that Blue Planet also worked to light up Cannabition, the world's first marijuana museum, which opened in September at Neonopolis in Las Vegas.
Both owners bring a lot of experience to the table: Koster started as a rock 'n' roll lighting designer and programmer in 1988, and Gormley started as a runner for CBS This Morning back in 1992. "My first gig in entertainment stage lighting was running spotlight for Ray Stevens at his theater in Branson, Missouri," Gormley says. "I eventually moved into lighting design and programming for multiple shows over the next 10 years all over the world. I eventually moved into management and sales for several lighting companies around the US learning all other angles of the business including marketing, accounting, etc."
Their reach is beyond their region: "We've sold to Sweden and Mexico," Koster says. "We've become a world-wide company very fast." They boast being a dealer for more than 100 entertainment stage lighting vendors, "so if you need it, we can most likely get it for you. We really work hard to keep up with the latest technology in order to make whatever we're working on the best it can be."
CANADA
Ottawa Special Events
Ottawa, Ontario
Peter Gilroy owned three recording studios in Ottawa, starting in the 1990s, and that's when he crossed paths with Michael Wood, a professional musician. "We both made a decision to try to put all aspects of live event production under one roof for the event planners, event organizers and event directors," Gilroy says. Seeing the need for a one-stop shop for event and production rentals in their area, the two founded Ottawa Special Events in 2010.
"We are able to approach the industry from multiple fronts and provide what we think is a complete approach to the industry in Ottawa." Gilroy says. Right out of the gate, they started working with large-scale clients, including the 2011 opening of the largest IKEA in Canada, the 2012 NHL All-Star Game, the 2012 Juno Awards, and Cirque du Soleil. "We also provided full production for Federation International Football Association (FIFA) in 2015, which was a big 'we made it' moment for us as a company," he says. "We also do full production and logistics for Glowfair Festival, a three day long annual event in Ottawa that takes up 13 city blocks. We're especially proud in the last year of our work for Latin Sparks, who asked us to come out to their event in Toronto to recreate what we were able to do for them in Ottawa. We're also always excited to do work with Ottawa's Pride Festival every year, which keeps getting bigger." In true Hometown Hero fashion, they also handle "people who just want some lights to make their backyard BBQ more exciting."
Recently. they added video-mapping services, which has given them an additional edge. They have 30 employees and two warehouses totally 32,000 square feet. "On the lighting side, we have various gear from brands like ChamSys, Elation, Midas, Chauvet, and ADJ, just to name a few." As for receiving the award: "We're thrilled! We love seeing how the hard work of everyone in the office is recognized outside of our own little family."
Leave a Comment: