PLSN's InfoComm 2018 Show Report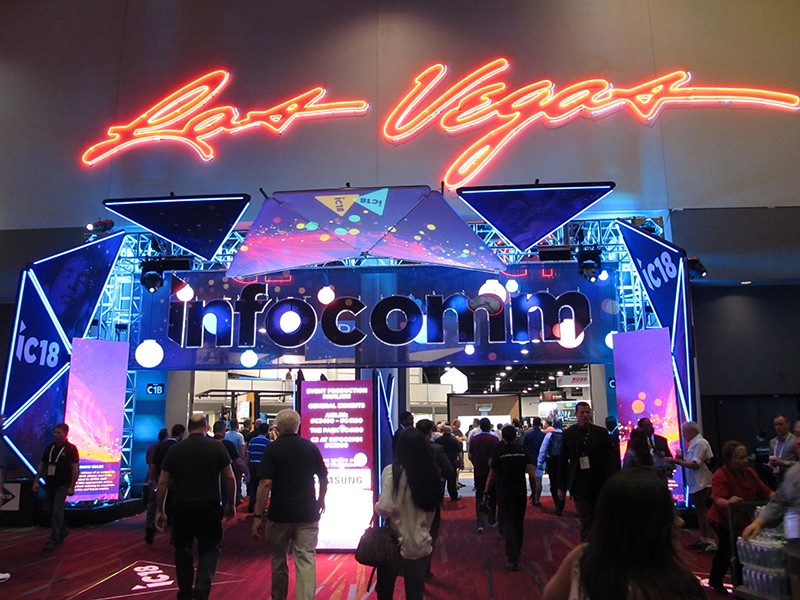 When I'm at the LDI and Prolight+Sound shows, I tend to pay attention to the lights and staging displays. But at InfoComm, it's 90 percent about the pro AV scene, so this show report is concentrating on video elements offered at the convention.
The best booth at the whole show goes to Vanguard in my opinion. One, because of the VIT (Vanguard Institute of Technology) enclosed laboratory occupied by mad scientists in lab coats, and the fact that their American products released this year were impressive. I would go as far as to say that the Cesium is the best thought-out curvable tile I have ever seen.
Other impressive booths included the ROE Visual one. Their new Black Marble floor, Diamond LED and Air Frame systems were well received, looking very clean and neat. Triton (nee Oracle LED) showed off a great xWave curved product as well as their new 2.5mm lightweight wall with all the touring options such as frames and carts. Coleder impressed me with their cable-less line of video tiles.
Nationwide showed me why they are about the most popular video rental company in North America, not just because of the sheer volume of gear they own at their 11 locations, but because they will never compete with anyone for a gig as they do not do shows themselves but instead serve as a sub-rental solution.
Read on for a look at more about these and more than two-dozen other exhibitors bringing new gear to the table in 2018.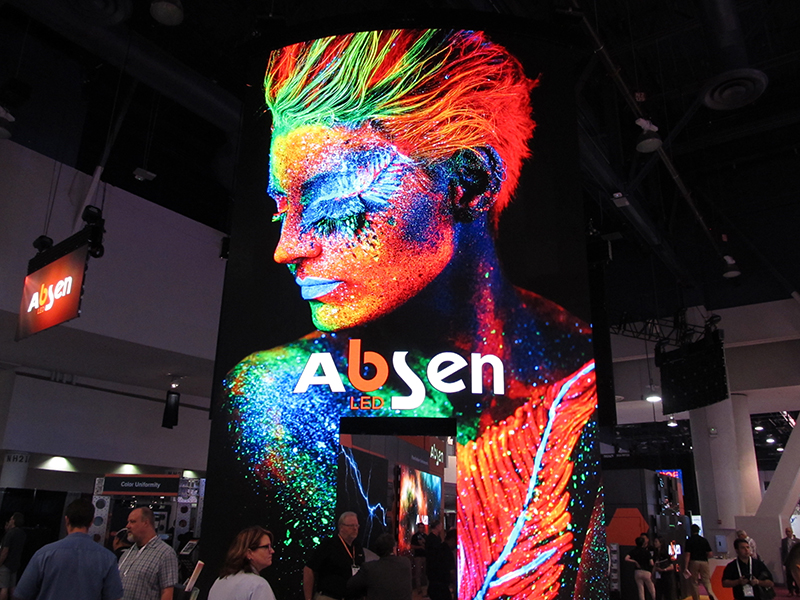 Absen built a huge curved tower out of their M2.9 product that was absolutely seamless with a ±5° curve per tile. New is the Polaris Pro with indoor COB models at 1.5 and 1.9mm size. Also available in different res outdoor sizes. The Altair touring series with lightweight frames was on hand. www.usabsen.com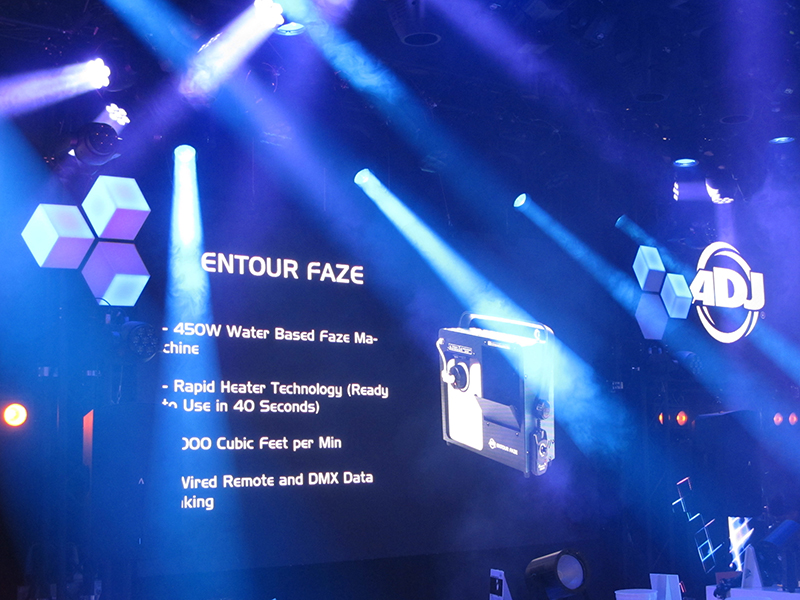 ADJ unveiled the Design Series of LED tiles. It includes four modular panels of different shapes that can be combined together to create video screens of almost any conceivable size and shape. The DS4 (square), DS4T (triangle), DS4QC (quarter circle) and DS4HC (rectangle) can easily link together. www.adj.com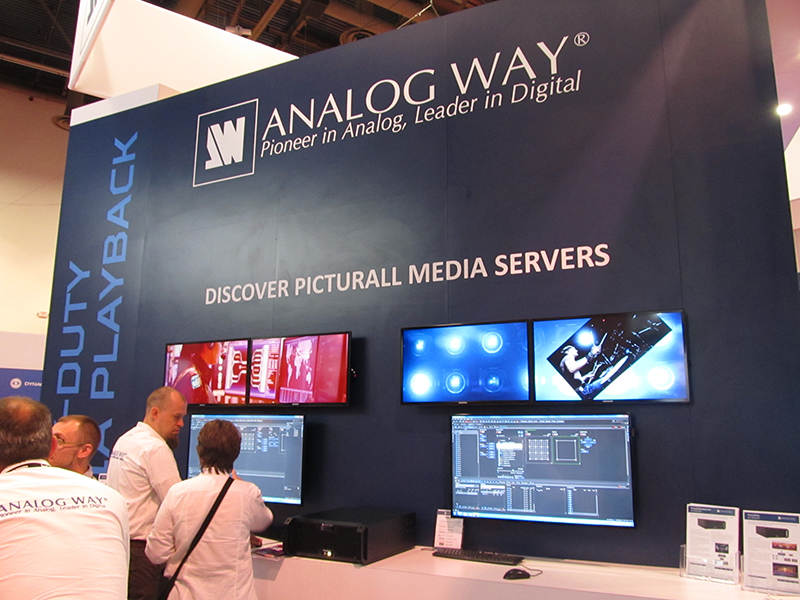 Analog Way offered their premium line of image processors along with their new series of media servers, the Picturall. Their booth showed LED walls with web inputs and live cameras displaying feeds with almost zero latency. Also on display was the popular Vertige switcher. www.analogway.com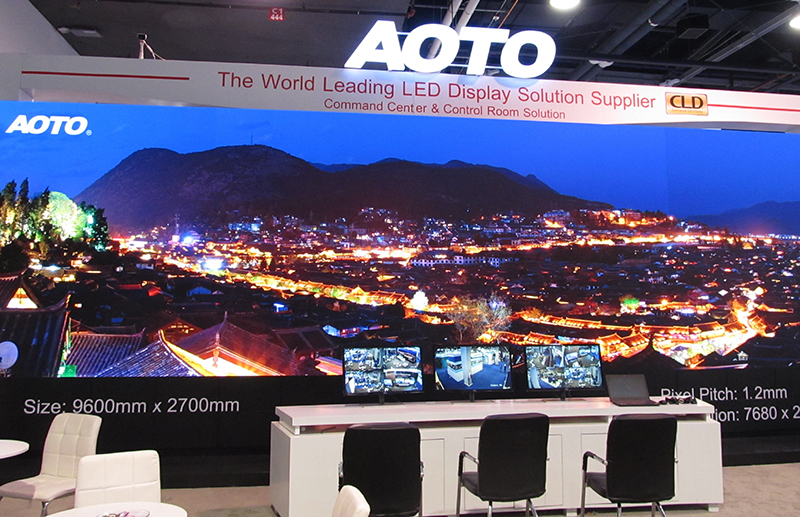 AOTO: On display was their amazing LED 3D Cinema solution with a 1.8 pixel pitch to be used with 3D glasses. Also shown was the stunning CLD 1.2 pixel pitch LED wall. New this year was a series of interactive LED tiles that responded to human touch. http://www.aoto.com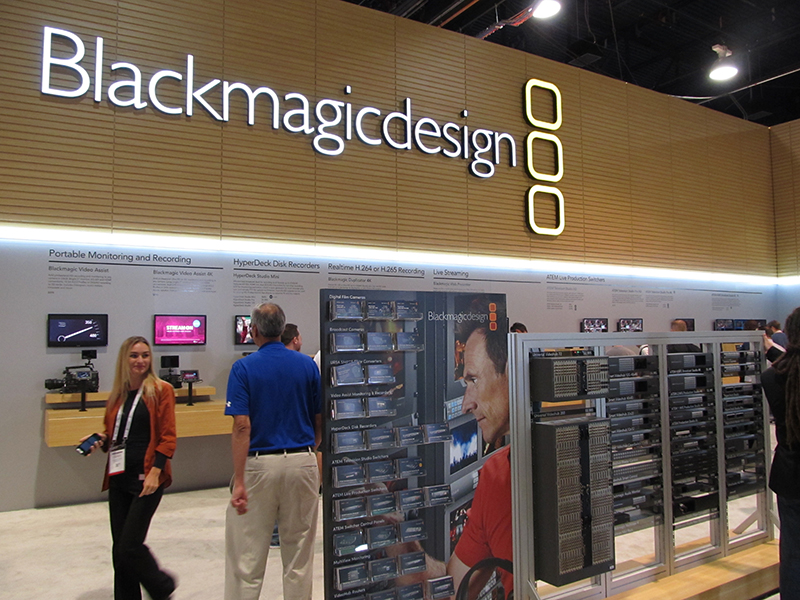 Blackmagic Design: They certainly have every tool you need for your show, in one booth. The company offered updated models of their ATEM switchers and Ursa cameras. Their Video Assist 4K, which adds high resolution monitoring and professional recording for any camera, was also impressive. www.blackmagicdesign.com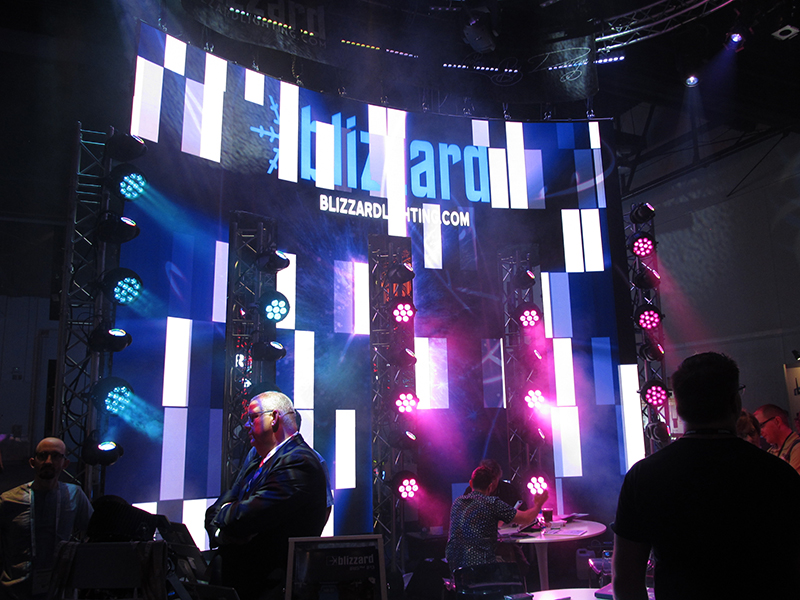 Blizzard Lighting hung an interesting artistic display of their new IRiS LED cabinets. The R2 model boasts a 2.9 pixel pitch and 1200 nits of brightness and can curve 10° concave and 5° convex. They also offer an ETL listed 3.9mm product, the IRiS IP3 can work in any weather. www.blizzardlighting.com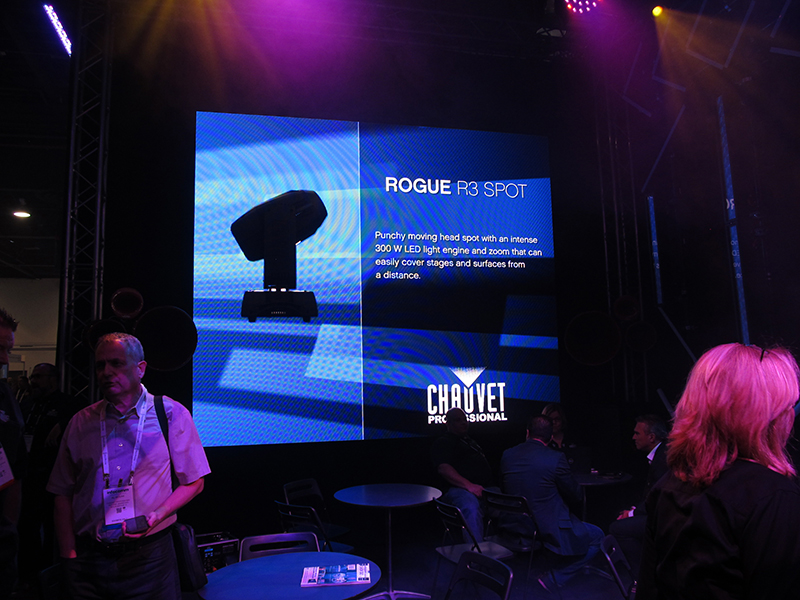 Chauvet Professional: Their F3 line of video tiles has been a hot seller. An indoor-only product, it boasts a 3.9mm pixel pitch and comes in .5-meter-by-1-meter size cabinets. It runs on the Novastar control protocol and is fully front- and rear-serviceable with easily accessed magnetic modules. www.chauvetprofessional.com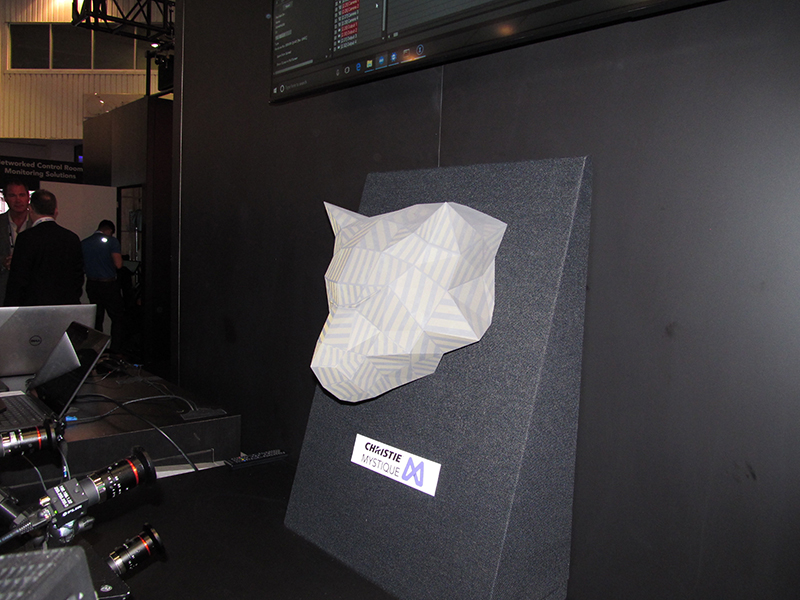 Christie showed the world new network and control room monitoring solutions. The Mystique system offers 3D projection mapping. Pandoras Box server has new 6.1 software, and Christie previewed Automated Content Generation using artificial intelligence. www.christiedigital.com
Coleder: The 4K A1.25mm wall was announced. The Ace Block series now offers a 0.9mm to 2.5mm pixel pitch model. The 1.2mm product on display was erected with a sturdy framed ground support system. Certain tiles offer cable free connections for clean installation. www.coleder.com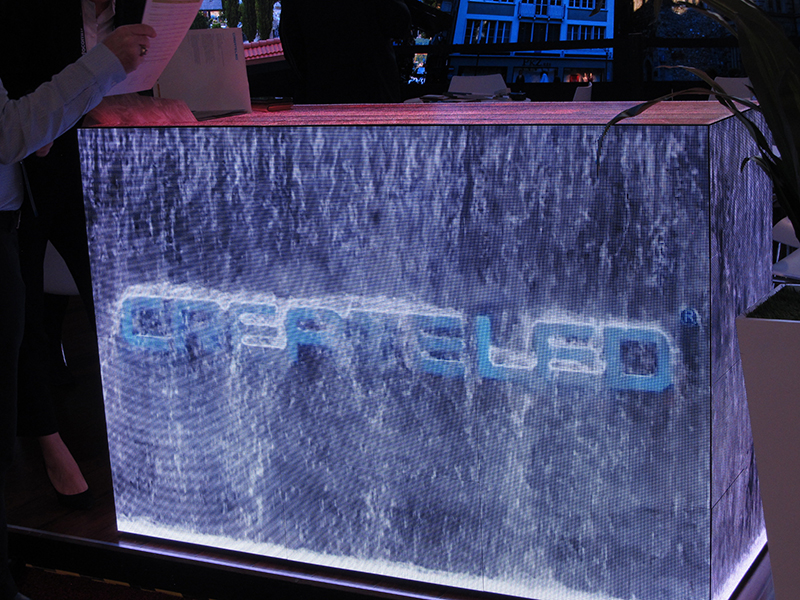 CreateLED displayed a 3D counter (Air Magic Box) made from 1.6mm AirMAG S. They also featured an Ebony series which utilizes an amorphous substrate layer that goes in between the SMD LEDs. It gives the tile a glossy or a matte finish, while pushing color contrast past other manufacturers. www.createled.com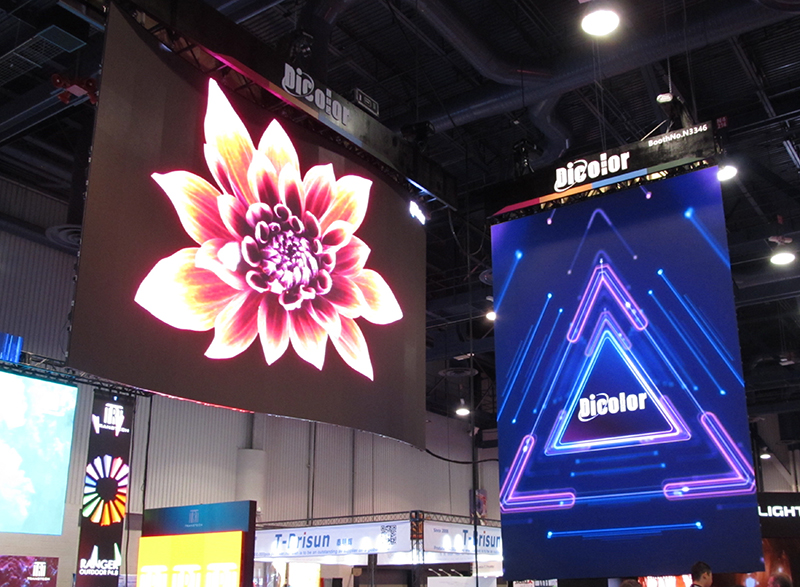 Dicolor hung two beautiful looking screens. The A Series 291 offers a clear crisp 2.9mm pixel pitch indoor screen, with .5-meter-per-side square panels weighing 8.5 kg each. Also shown: an outdoor model, the MA Series 480 (4.81mm) that can bend at up to 15 degrees and output 5000 nits of brightness. www.dicolor.cn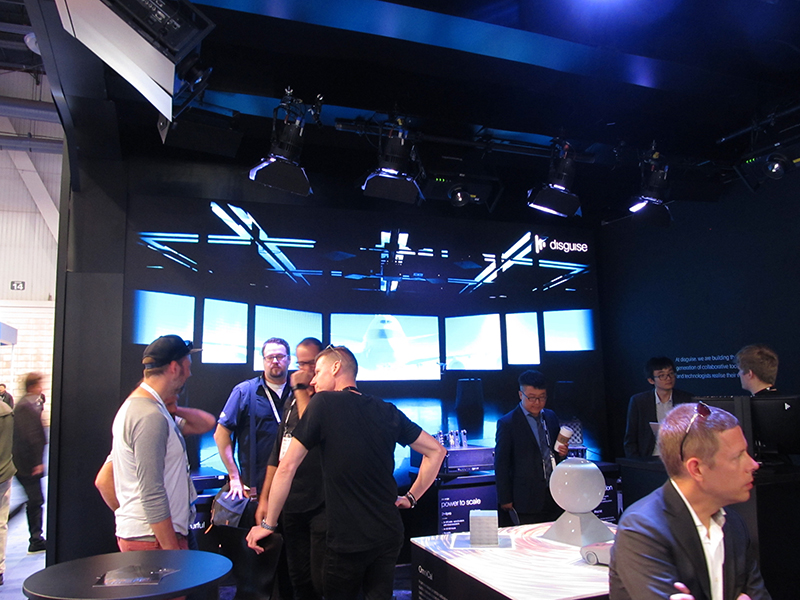 disguise, makers of what might be the most powerful media servers in the world, showcased the solo. The 2U server offers options for HMDI and SDI capture, pro audio and 10GB Ethernet ports, two 4K outputs, fixed storage, 2TB SSD and full redundant backup capabilities. www.disguise.one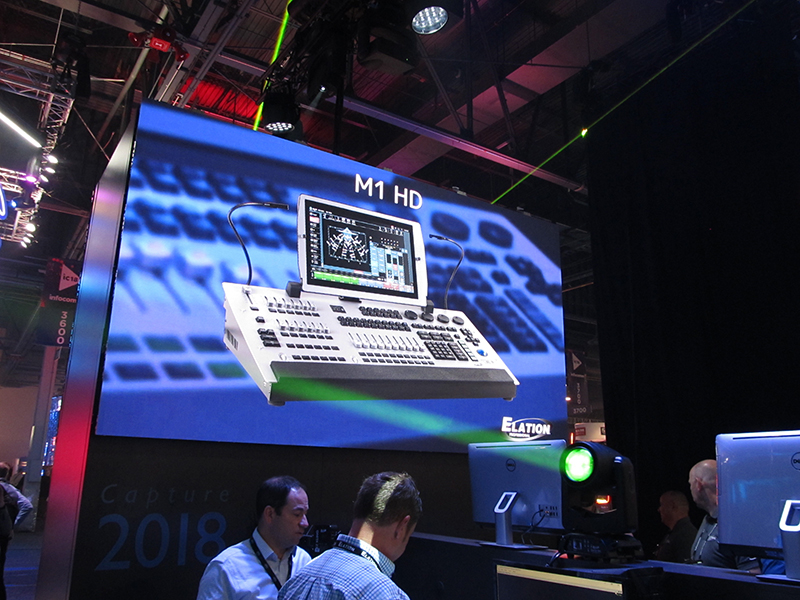 Elation: On display was their EVHD3 model, which boasts a great track record. New to the booth was the prototype for the FILM Series which included this 1.58mm LED wall. The easy-hanging functionality is commendable — the entire wall can be hung using Unistrut from any hardware store. Elation also showcased ArKaos media servers. www.elationlighting.com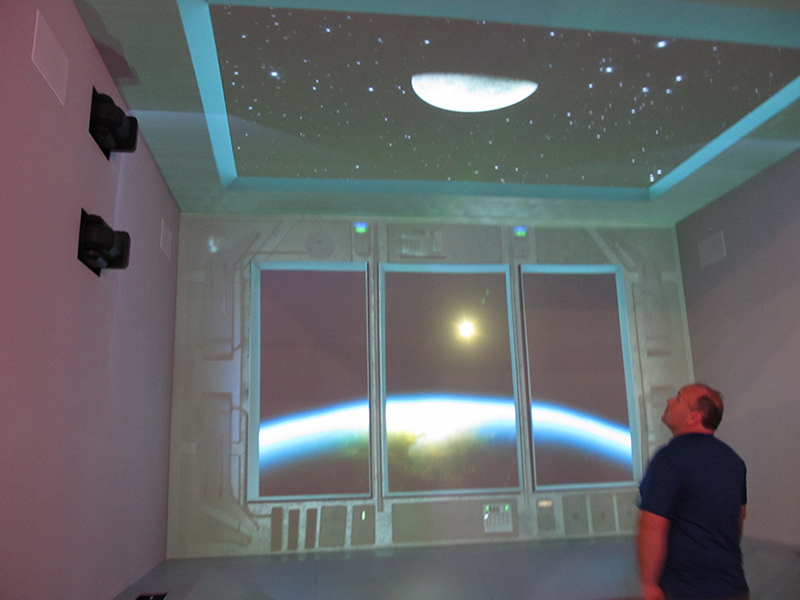 Epson has a new product line of projectors with laser technology. The PRO L25000 25000-lumen model allows use of older model lenses. The newer models have native 4K and higher resolution. They image-blended eight ELP LX02 ultra short throw lens projectors in a 3D box flawlessly. www.epson-inc.com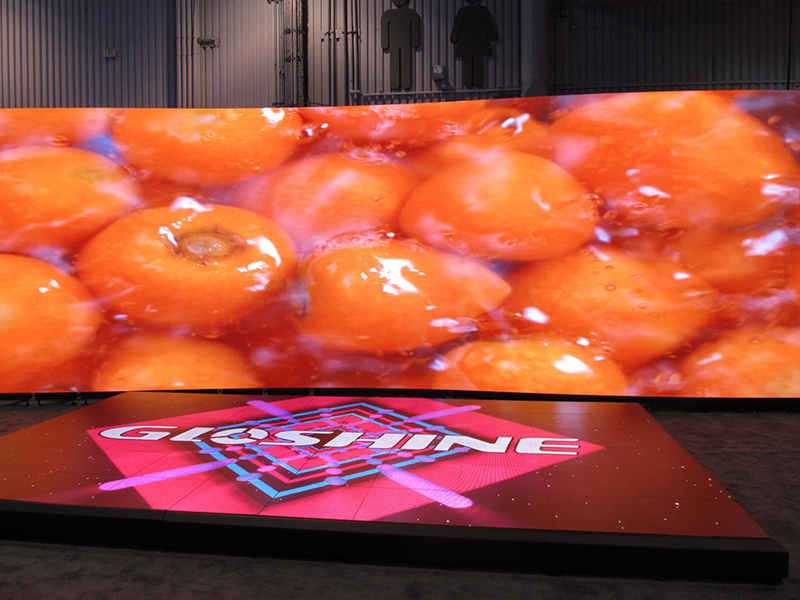 Gloshine showed off the AM4.81, an outdoor dance floor tile built so sturdy you can drive a car on it. They also displayed the MV series with a 2.9mm concave/convex wave of LED tiles that stood up by themselves on a neat and sturdy ground support system. www.gloshine.com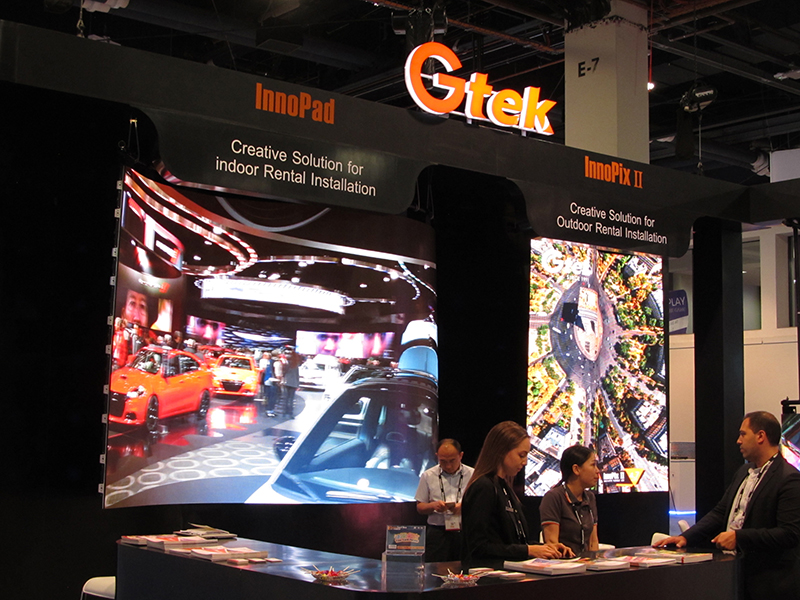 Gtek: A leading LED manufacturer since 1991, Gtek offered their InnoPad and InnoPix II Series of LED cabinets. The InnoPad offers a 2.9mm resolution and a slight curve ability. The InnoPix is 4.7mm, boasts more flexibility and is offered as a creative solution for outdoor use. http://gtek.aoto.com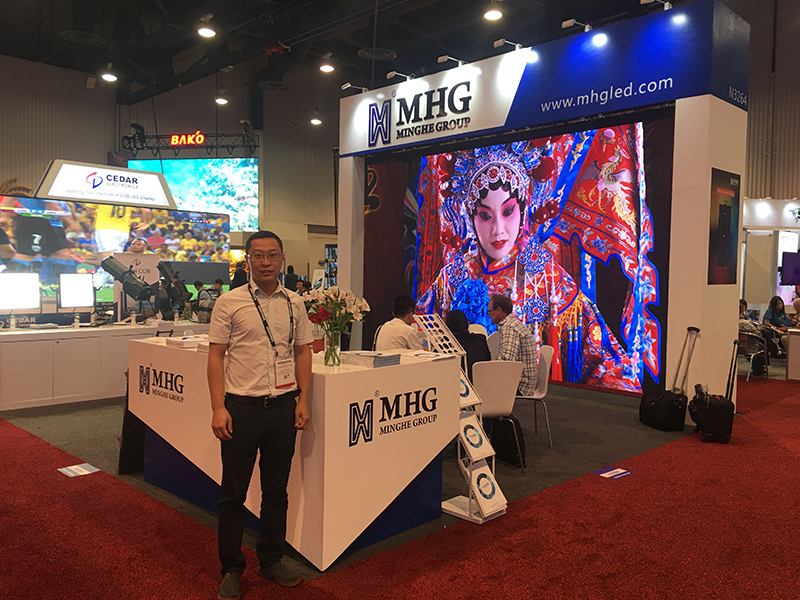 Hunan Minghe Group: The company offers both LED display and LED lighting solutions. Current bestsellers include their W3 carbon fiber display along with LED Fresnel and ellipsoidal light fixtures. More info is at their website, www.mhgled.com.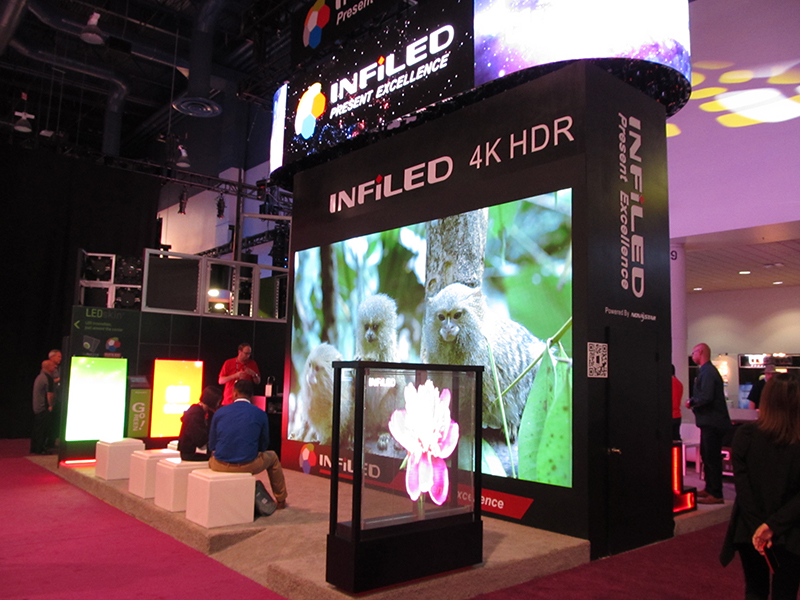 INFiLED's 4K LED display and Real HDR wall attracted visitors to the boot with their intricate and vibrant colors. They have models designed specifically for touring /rental shows or fixed displays and installations such as sports venues. A new see-through product was also impressive. www.infiled.com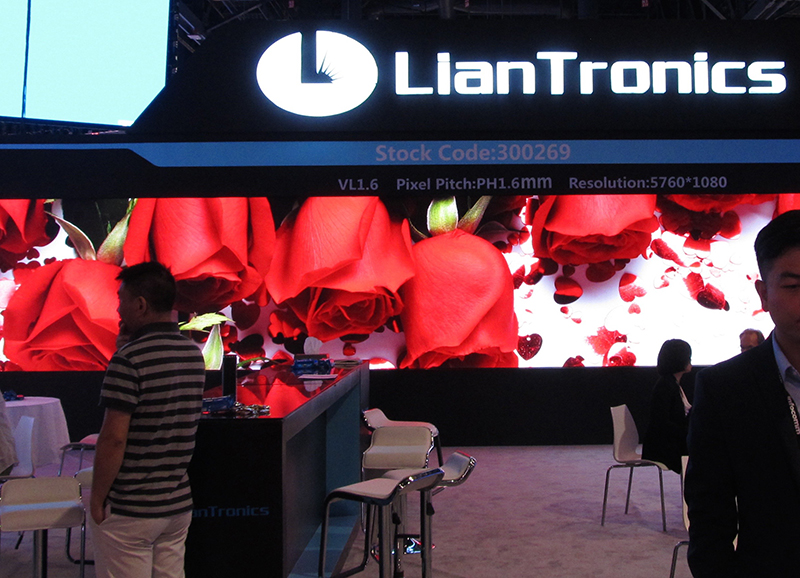 Liantronics: New this year from Shenzhen Liantronics was their VA Series 1.2mm indoor LED screen. A new aluminum frame and new improved method of hanging the wall makes installation easier. Also shown was the RE 2S Indoor LED screen that comes in .5 meter squares. www.liantronics.com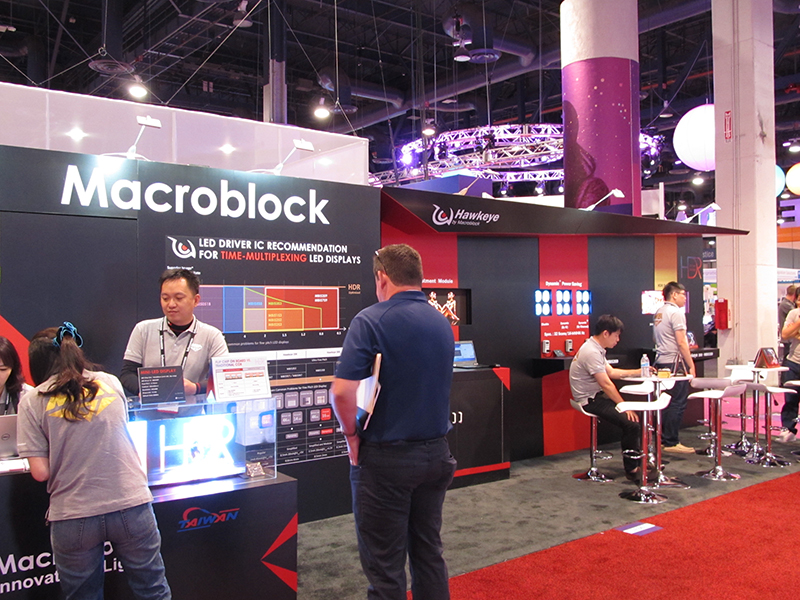 Macroblock had people standing by to educate the crowds about their LED drivers, brightness adjustment and power saving modules. New this year, Macroblock Introduced the Hawkeye 300 Series MBI5359 driver for ultra fine pitch LED displays. www.mblock.com.tw
Mega View: Mega Systems Inc. highlighted their video side with their 3.9mm Phantom product, offering LED modules in 1-meter-by-.5-meter sizes. Phantom is available in 4.8, 5.9, and 6.9mm resolutions. They also introduced their Mosaic panels, with 3.1 and 4mm pixel pitch models. www.megasystemsinc.com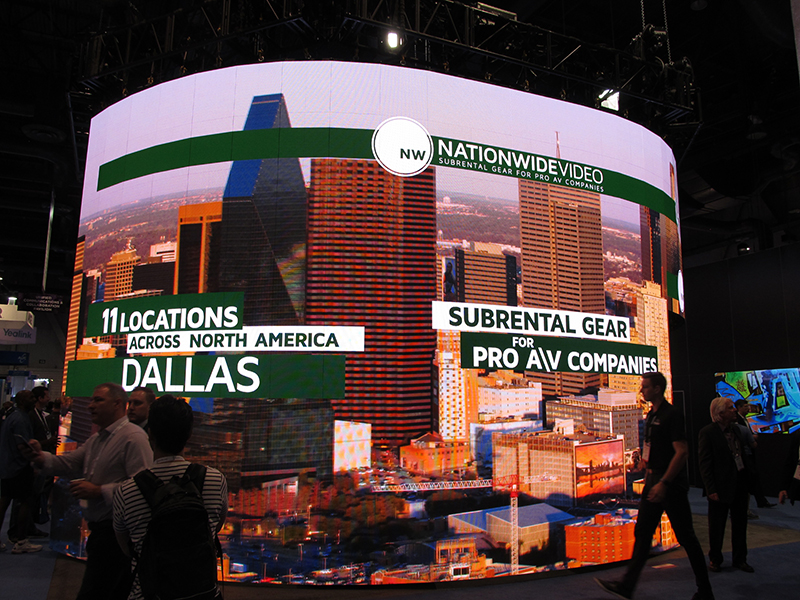 Nationwide Video: The country's premier sub-rental house for LED products and other video products for pro AV companies featured a circular booth comprised of 600 Absen X3v tiles. With 11 key locations across North America, Nationwide is ready to help video rental companies meet client needs for any show. www.nationwide-video.com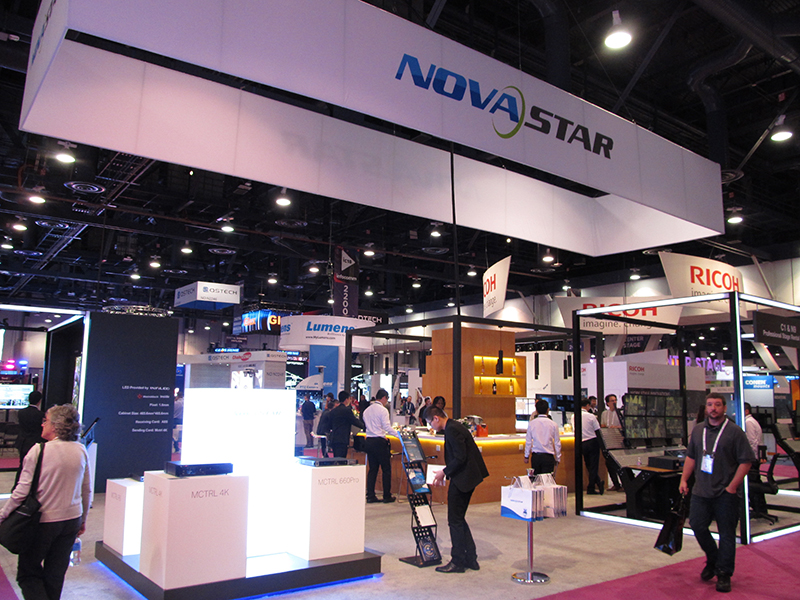 Novastar showed us their line of fine video processors, including the MCTRL 4K. This year the MCTRL660 Pro model can support 2.3 million pixels. Thunderview is a new low latency video processor that insures reduction in latency in signal transmission. www.novastar.com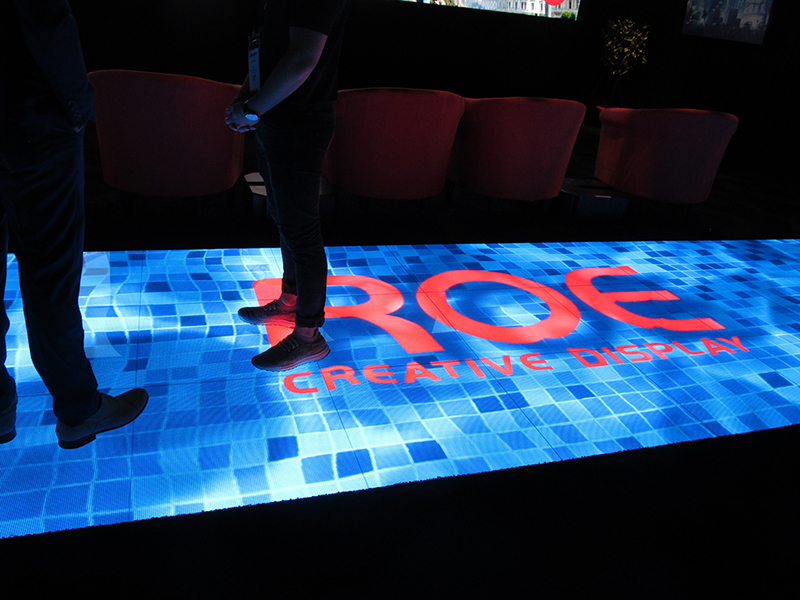 ROE Visual offered three new products. They Introduced the High-Contrast Black Marble Glass Top Floor Display. The new Diamond 2.6mm LED tile, a new lightweight, small-pitch tile was in use. The Air Frame — a tool less ground support frame provides an innovative touring solution. www.roevisual.com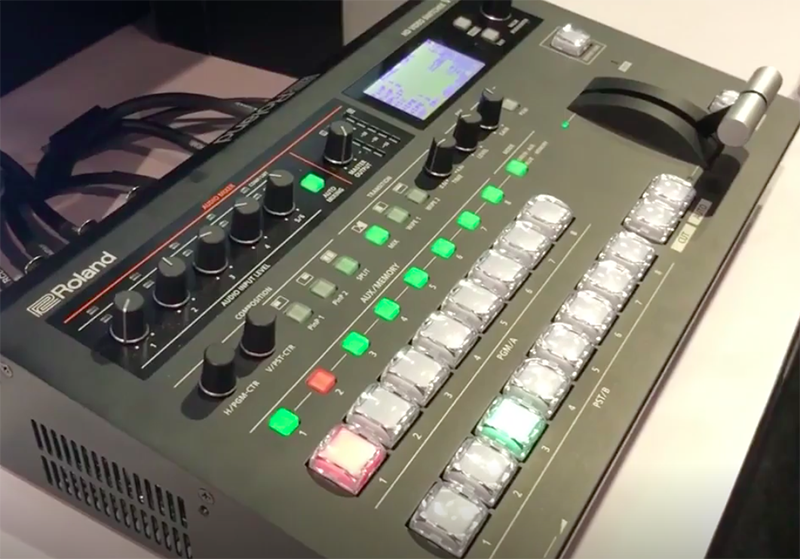 Roland released the new version 1.1 firmware and software updates for the Roland V-60HD HD Video Switcher, a compact, integrated video switcher and audio mixer (pictured above). The company also released the new version 1.2 firmware and software updates for the Roland XS-62S HD Video Switcher and expanded its line of Gold Series HDMI and SDI video cables. http://proav.roland.com
Shenzhen Mary Photoelectricity Co Ltd displayed their cabinets in an assorted hanging array for an impressive booth presentation. They showed off their new 2.84mm R2S tile with a die cast aluminum frame. Cabinets contain independent and innovative modular design. www.mrled.cn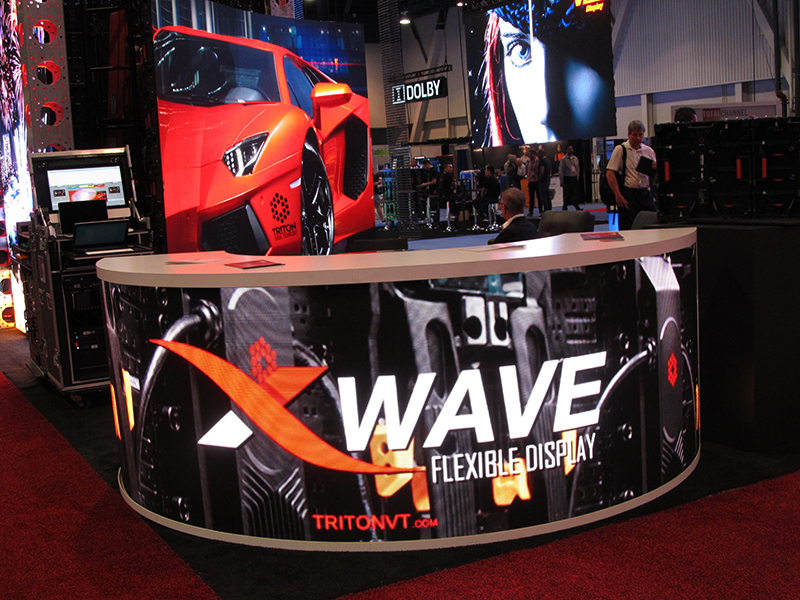 Triton Visual Technologies: Formerly known as Oracle, they showed their new MA 2.6 product. The magnesium alloy frame is lighter than aluminum. The front pixel configuration is 1515 and each panel has built in Easy-Curve knobs. The curved xWave tiles made a nice desk. www.tritonvt.com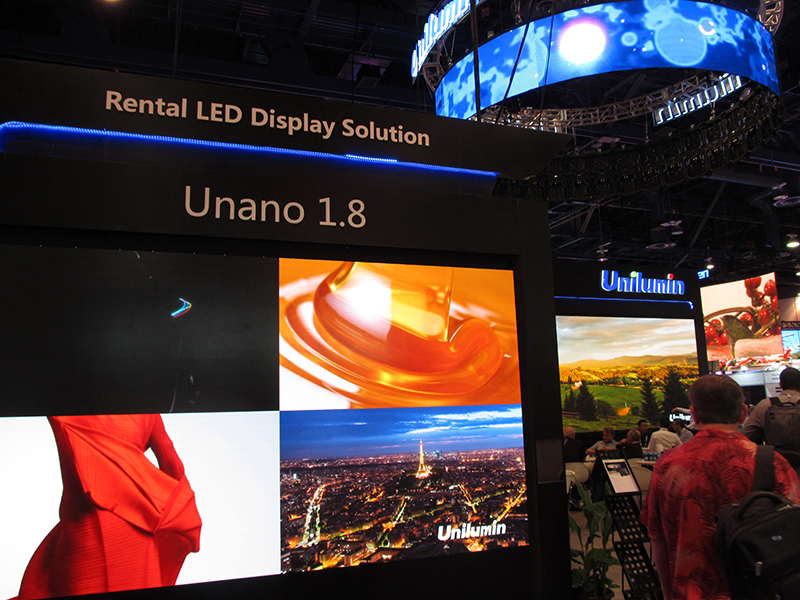 Unilumin Group: They offer great rental display solutions starting with their Unano 1.8mm fine pitch tiles designed for the road along with touring frames and carts. Also shown was the Upad IIIM, a lightweight, 2.5mm tile designed for one person to handle w/ patented self-locking hanging design. www.unilumin.com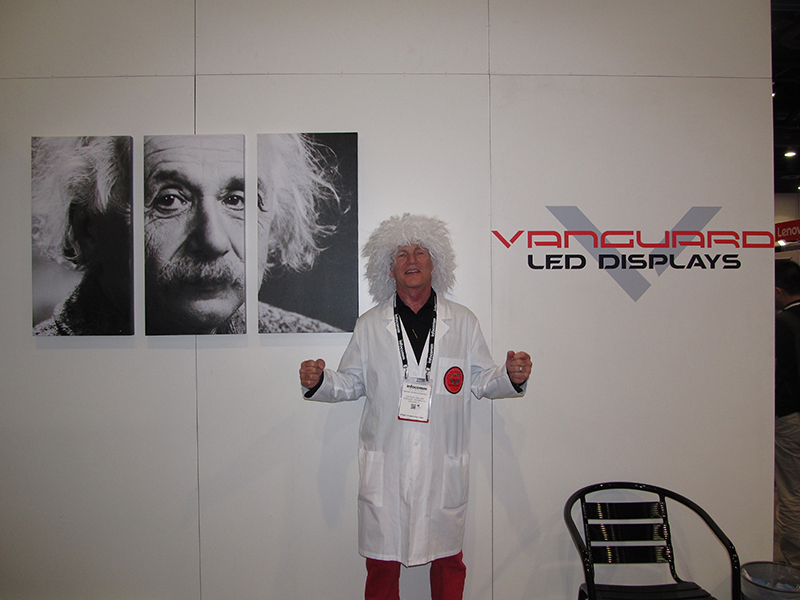 Vanguard LED Displays: The VIT (Vanguard Institute of Technology) was out in lab coat force, showing why they are the best American LED video manufacturer. The P.94 tile is under 1mm in pixel pitch. The Cesium series curves each tile in six places, enabling a 22.5° curve. The new Titanium rental series was also offered. www.vanguardleddisplays.com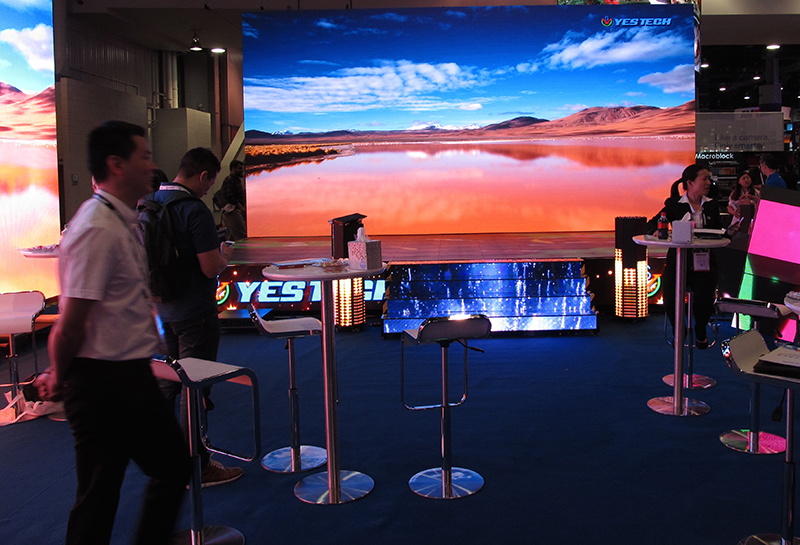 Yes Tech: On display was the MG7 P4.8 LED screen, the top-of-the-line in the company's Magic Stage series of displays. the Most Versatile LED Display with High-quality. The high-def stage featured a custom LED step unit. Also shown: curved sections of LED tiles, including curved corners and isosceles triangles. www.yes-led.com
Not Just Video Tech: A Glance at the Other Booths
For this Show Report, we focused on new AV and video technologies. Of course, InfoComm is not solely about video, as lighting, rigging and audio are also represented well. Some of our friends displaying their latest wares included: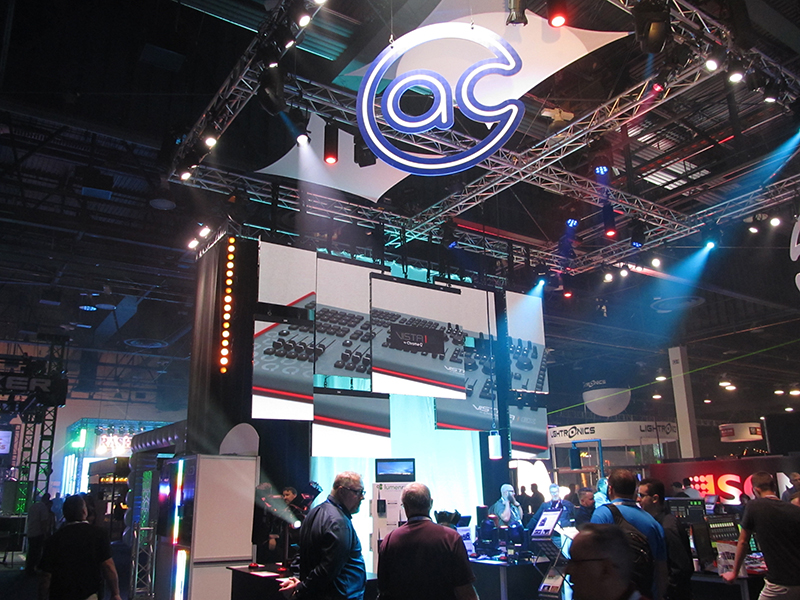 AC Lighting, www.aclighting.com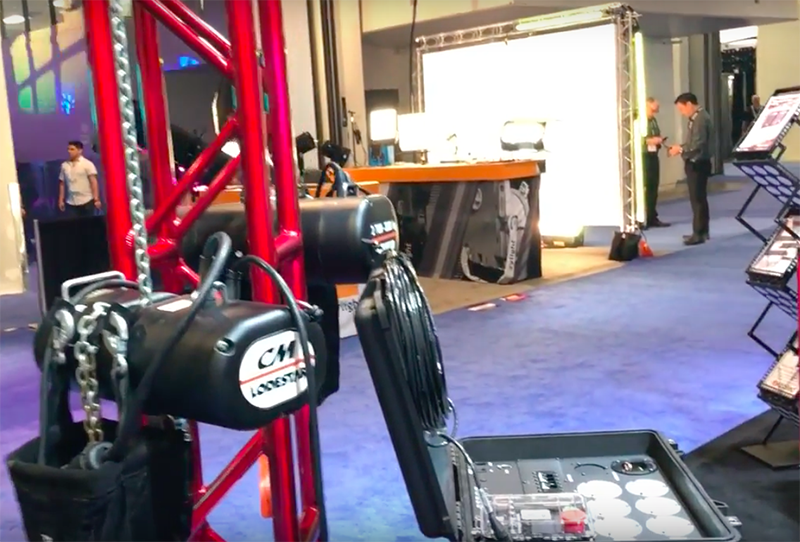 Applied Electronics, www.appliednn.com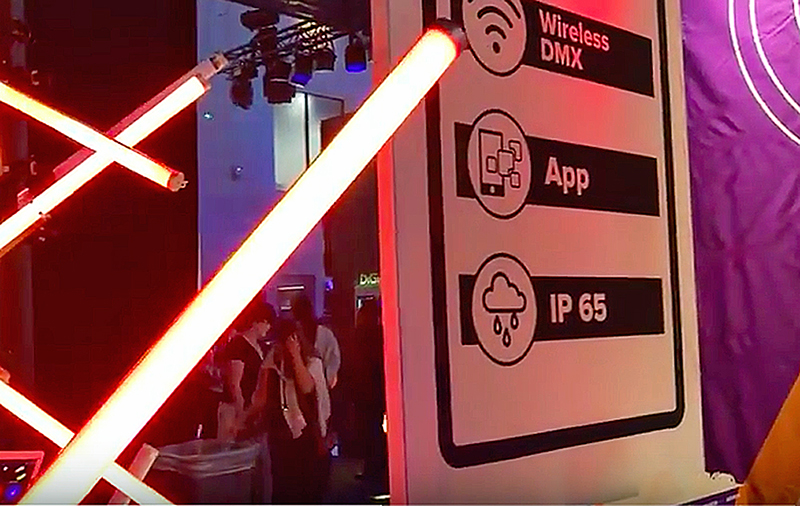 Astera, www.astera-led.com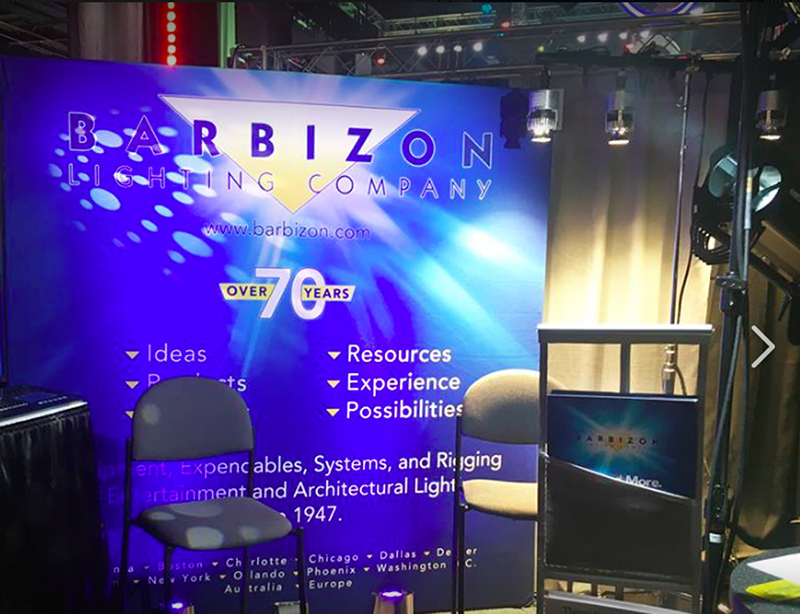 Barbizon, www.barbizon.com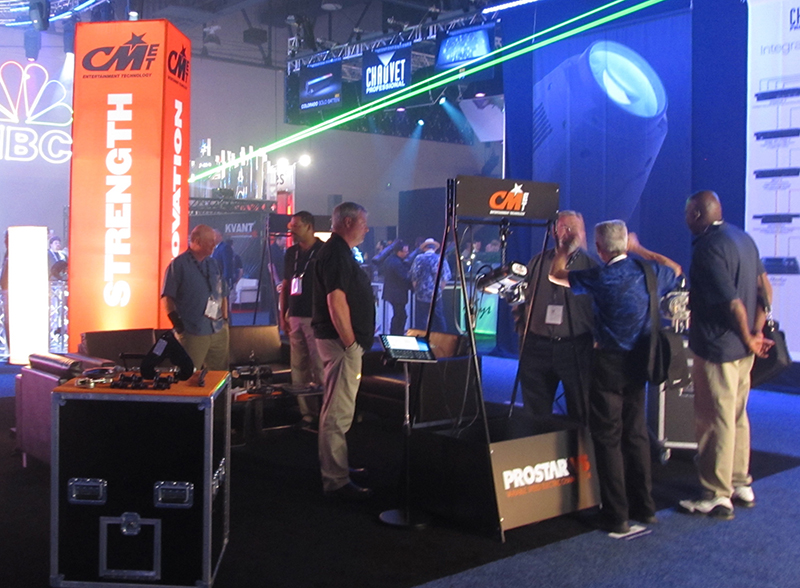 CM, www.cm-et.com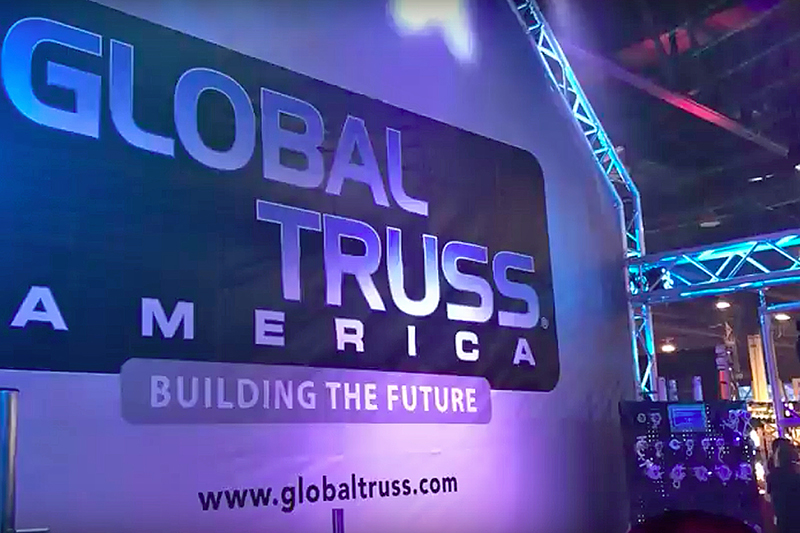 Global Truss America, www.globaltruss.com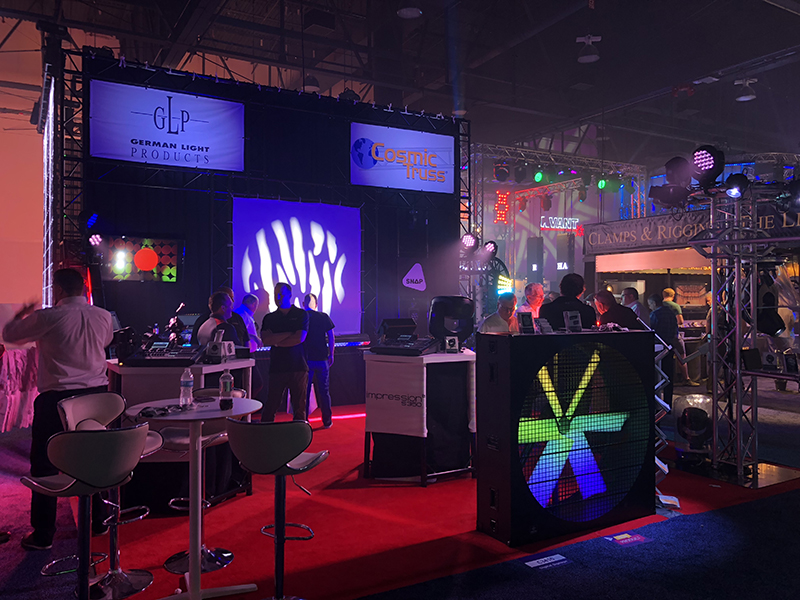 GLP, www.germanlightproducts.com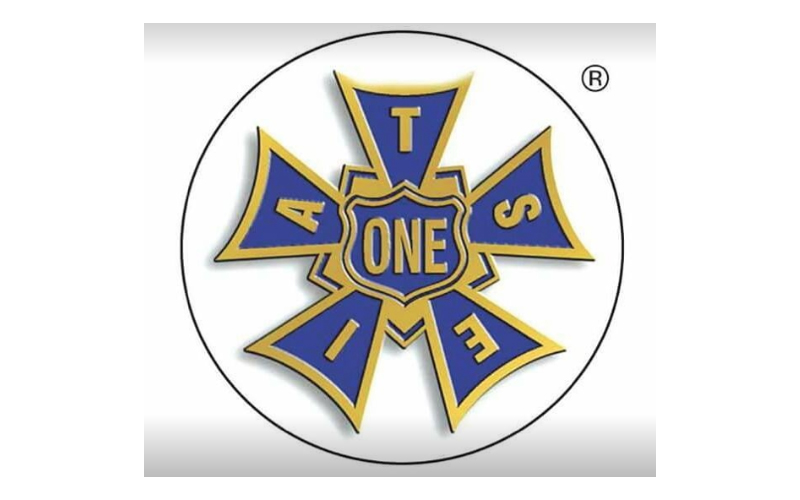 IATSE, www.iatse.net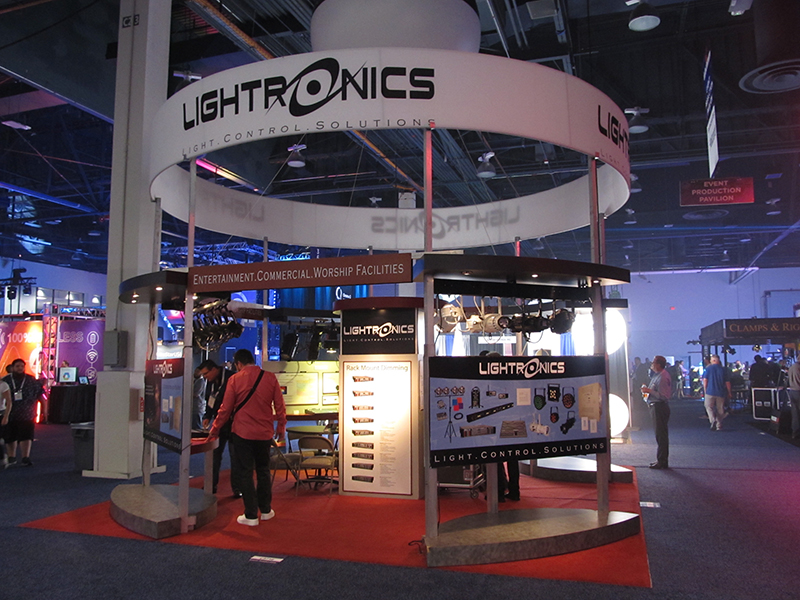 Lightronics, www.lightronics.com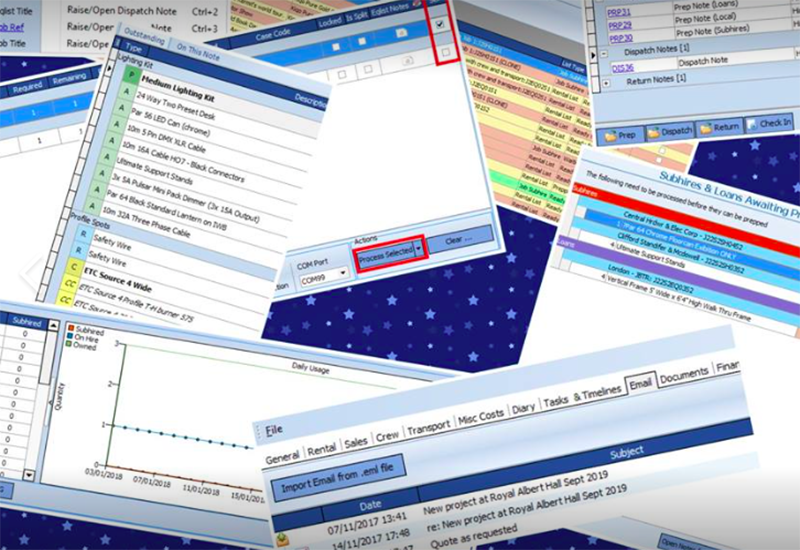 Navigator Systems US/HireTrack, www.hiretrack.com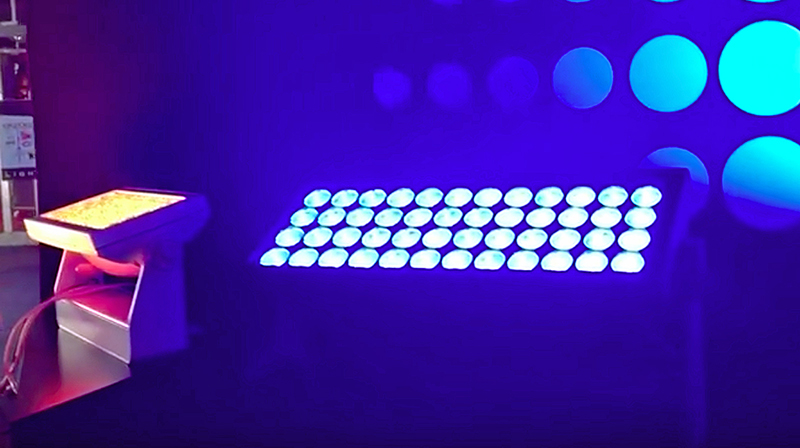 SGM, www.sgm-light.com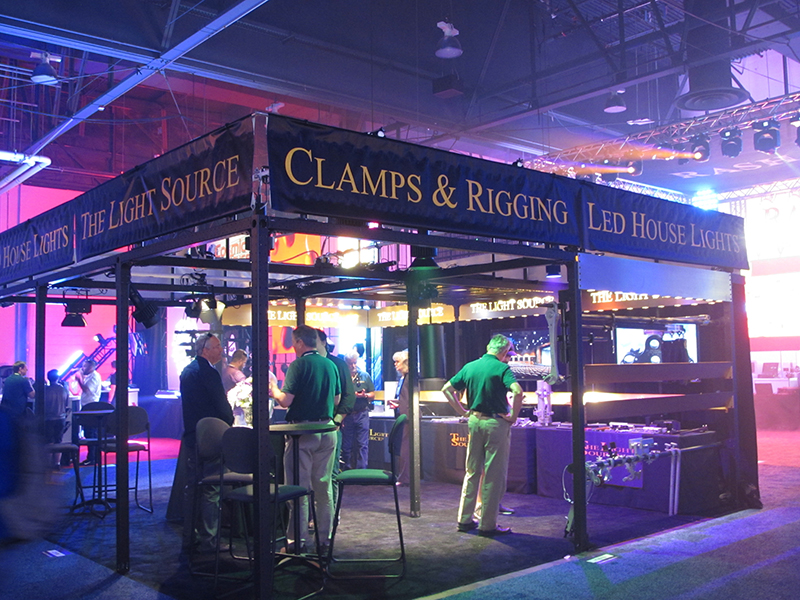 The Light Source, www.thelightsource.com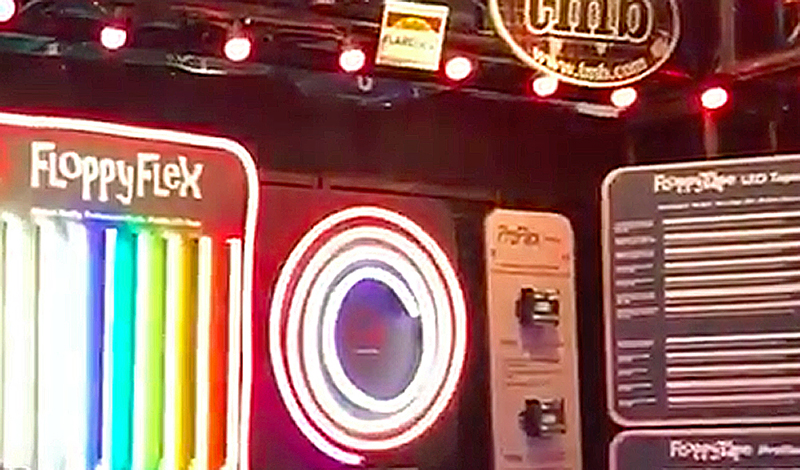 TMB, www.tmb.com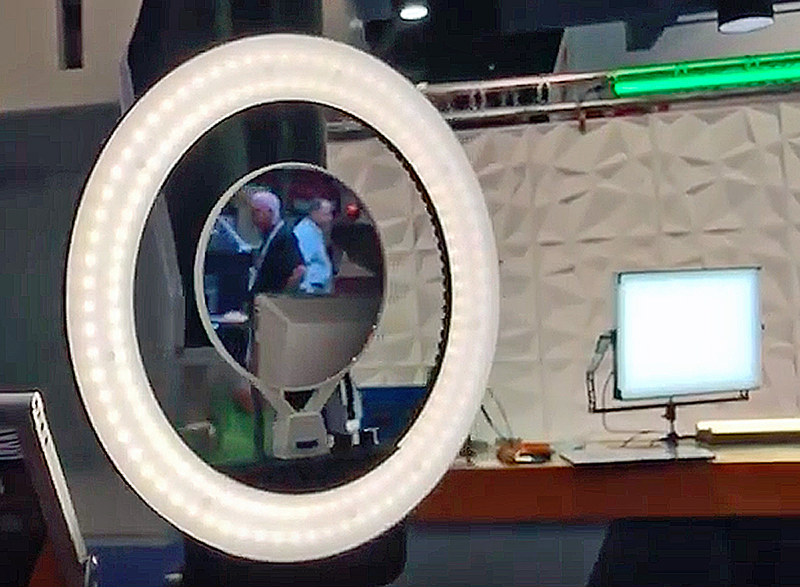 Zylight, www.zylight.com
Leave a Comment: