Allen Branton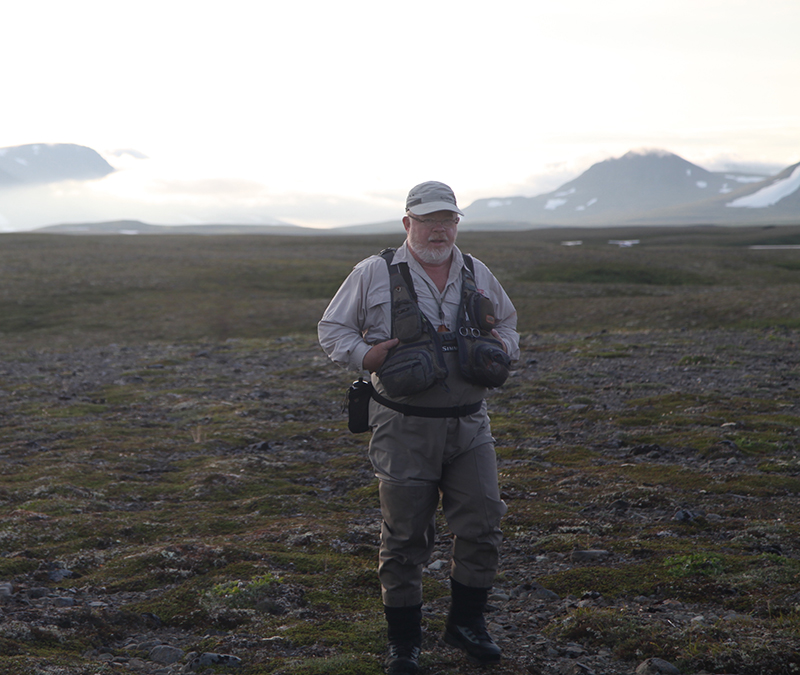 The LD on Moving from a Touring Show to TV
So, you're directing the lights on a tour and somewhere along the way, management decides to document the show on DVD, or perhaps shoot it as a TV special. At this point, a lighting designer specializing in capturing shows on camera may be brought in to help. A fixer, so to speak. Lighting designer Allen Branton has made the "Tour to TV transition" his specialty for the past 40 years. If you don't know him personally, you know his work visually.
We'll let Allen enlighten us on the process, and share some of his career highlights along the way.
PLSN: First, let's go back in time. You started in the industry as a musician. How did you transition into lighting for the cameras?
Allen Branton: The transition from music was out of necessity. The band broke up, and I needed work. Serendipitously, a friend of mine, Bill Thompson, recommended me to Showco in Dallas. At the time, I considered it temporary employment. I started out loading and driving trucks, but by my second tour (Beach Boys), I was running and calling the lighting during shows, and here we are.
After I had gone freelance, starting with Alice Cooper and really taking hold with Diana Ross and David Bowie, I started seeing my tours adapted for television. I was immediately drawn to the discipline of TV, so I made an effort to learn the techniques. It started as a way to make my shows better for their own sake, which inevitably led to my thinking, 'Maybe I could do this.' Luckily, my lawyer at the time, Bill Carter (whose book, Get Carter, I highly recommend for people interested in show business), was also David Bowie's tour lawyer, so when he negotiated with HBO to tape Serious Moonlight, he made me part of the deal. It garnered much acclaim, so despite having a lot to learn, that gave me some standing to build on. I worked with HBO a lot after that.
So, the band wants to shoot their touring show. What is your first step in this process?
The first step is to watch the show, talk to the people who created it, and do my best to understand their intentions. It's not my job to redesign the show, I'm there to translate a design that another LD has put much work into for the little box that is television. So the first principle I bring to the process is respect for the existing show, because that audience experience is what we are documenting. I don't want to destroy the village to save it. Also, I need the touring designer and crew to work with me if we are going to have a good outcome, so establishing a degree of comity and collaboration is important. With mutual trust and respect, the production will be on much better footing.
Is there a basic template you follow?
There is a template that most television lighting follows, which begins with the acknowledgement that it's a close-up medium. This is an important point, because if you compare the amount of time any television show is broadcasting in close-up, and compare that to time spent broadcasting a wide shot, it's 4 to 1, at least, in favor of the close-up. But tour designs aren't built that way. They are focused, correctly, on the experience of the live audience.
Much of our work — moving, deleting or adding lights, along with going through and modifying cues — is to create the conditions where we can control and protect those close-ups, because they are 80 percent of the TV show. Here the rules are rigid. The intensity of light on the artist will be within some range, call it X, and the background will need to be X minus Y. The standard key light will fall within a certain range of color temperatures, so skin tones match among performers. Of course, there will be times where we break these rules for effect, but I still need to understand how an effect translates to camera. I never want to be surprised by what I am seeing during the show.
Who determines the camera positions to capture the lighting looks through the lens?
Typically, there is not a Director of Photography on these shows. The director will publish a camera plot and work with the camera operators to build his shooting plan, which is a scripted sequence for where the cameras will be and what they will be covering. I expect to defer to the director on that, excepting cases where the physical placement of a camera, or the shot the director is taking, causes problems from a lighting standpoint. For example, a remote jib cam that a director wants to hang from a central truss position might be capable of getting some great shots, but if it blocks spotlights or key light positions — thereby compromising the stars' portrait shots — I will say so. Of the camera placements, that is typically a conversation between the director, myself and the video engineer. The importance of the video engineer can't be understated; a good video person is a prerequisite for a good-looking show.
What challenges do you face using the tour's lighting fixtures on camera?
The most common issue is maintenance. Stress on the fixtures during a large tour is brutal, but consistency in color temperature and intensity is critical with HD cameras. So, we will need to wring out some of these more television-specific issues before going to camera. The most common challenge is having enough of the fixtures. On a larger project in a stadium or arena, the audience and venue are part of the story, which they aren't in the touring context. When the director takes a wide shot, you need to see the audience reactions and understand the scale of the venue. That requires horsepower, which can mean much rigging, many fixtures, and sometimes a lot of money.
Related to that, what if the touring LD wants to use a lighting fixture that is not camera-friendly?
Any product is camera ready depending on where it is and what it is being asked to do. On the broader issue of a tour LD wanting to protect his design, it goes back to building a collaborative relationship. I think I have a bit of advantage here because I came out of touring, so I understand both perspectives. Now, though, every major act is making videos for in-house I-Mag, so there is some appreciation of the issues involved. Whereas in the past, a tour LD's default position may be to see me as an interloper destroying his design.
For the most part, though, the principles we are enforcing are easy to demonstrate once the cameras turn on. So if an LD really digs in on an issue, I may skip those changes until we are on camera, when it will be clear that I am not making this stuff up. As an example, and this is quite a while ago, a tour design had a cue in deep Congo Blue for the entire rig, and I knew from experience it wouldn't render on camera. The way those old '80s cameras behaved, I knew it was trouble. I also knew if we went to a lighter lavender it would render on screen as a Congo Blue, and give the viewer the experience the designer intended. When we made that change, though, Whoa! It did not go over well. See my above comment about interlopers destroying designs. So we put it back, and sure enough, when we went on camera it was dark and over saturated to the point of tearing the image. I invited the tour LD into the truck, showed him the problem and demonstrated that the lavender would render as Congo Blue on camera. We all lived happily ever after.
Are there any lighting designers with whom you have a special relationship regarding tour adaptations?
Deserving of special mention are U2 and Willie Williams, with whom I have been working since Zoo TV. Willie brings a unique approach and dialect to the design process, and I try to absorb some of that each time we're together. What amazes me about him is his discipline. His designs always have a great menu of what I would term 'utility items,' effects and fixtures intended for a unique purpose. What really sets him apart, though, is the patience he shows in not using them. There is always a WOW moment that is only possible because he has the patience to wait, and wait, and wait, until the moment when it will have the greatest impact. And when it arrives, it's inevitably in perfect harmony with the music and where the band wants to take the audience emotionally or in terms of message. So the opportunity and challenge to translate those great designs to TV, and the graciousness and generosity with which Willie has approached my involvement, has been a real delight.
What recent projects would you like to mention?
The last couple of years I have designed NBC's live theatrical musicals, The Wiz Live and Hairspray Live, and while incredibly difficult to execute, they have been rewarding. As for theatrical performances, I start as a concert/live event LD where music/narrative is the driving force, and then transition into adapting the design for TV. The Rock and Roll Hall of Fame Induction Ceremony is primarily a concert that we then adapt for television. It is a privilege to be involved and collaborate with the artists, both performing and attending. Adele Live at Radio City was a great show, and Es Devlin, Adele's creative director, is a genius. Es made my job easy.
Career highlights?
I've been fortunate to have many wonderful experiences. I think the general highlight is being allowed to contribute, even if in a small way, to some amazing performances. Diana Ross and David Bowie, of course, I owe them both a great deal for putting their faith in me when they did, and we did some great shows together. Whitney Houston's HBO concert live from South Africa right after the end of Apartheid was an incredibly powerful experience. Nirvana, Paul McCartney and Eric Clapton as part of the original MTV unplugged series. Jerry Seinfeld, Chris Rock and George Carlin for the HBO comedy hours. Tom Waits at the Rock and Roll Hall of Fame. Michael Jackson at the Video Music Awards. As I said, I've been so fortunate.
For more on Allen Branton's latest projects, photos and other interesting news, visit his website at www.allenbranton.com.
Leave a Comment: