MegaBatten from The Light Source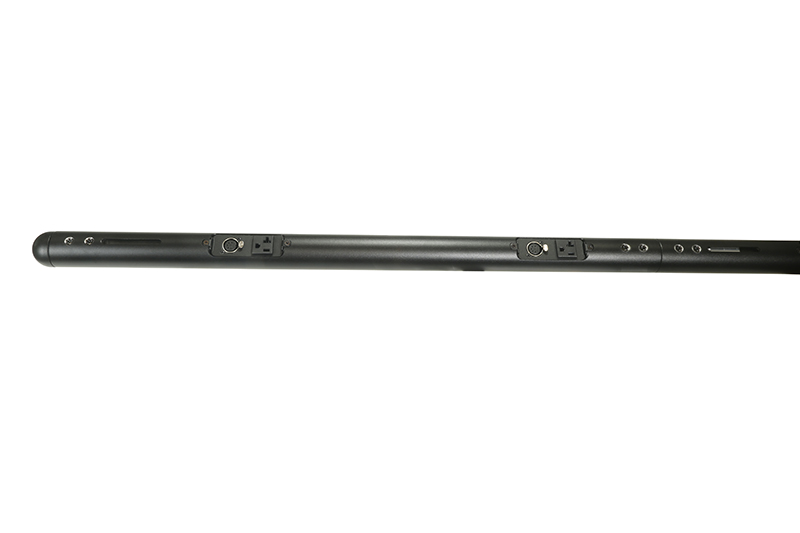 Power and DMX in a Hanging Position
You've more than likely seen the beautiful pendant-style LED houselights from The Light Source, a lighting company based out of Charlotte, NC, providing a wide range of products to the Entertainment, Worship and Installation markets. The iconic shape of the Light Source LED engine and its efficient cooling has been a mainstay in the lighting industries for several years. The Light Source has continued that tradition of innovation, creating a new product that solves the problem of DMX and power distribution along a hanging position, while using the product as the hanging position. Meet the MegaBatten: power and data in a pipe.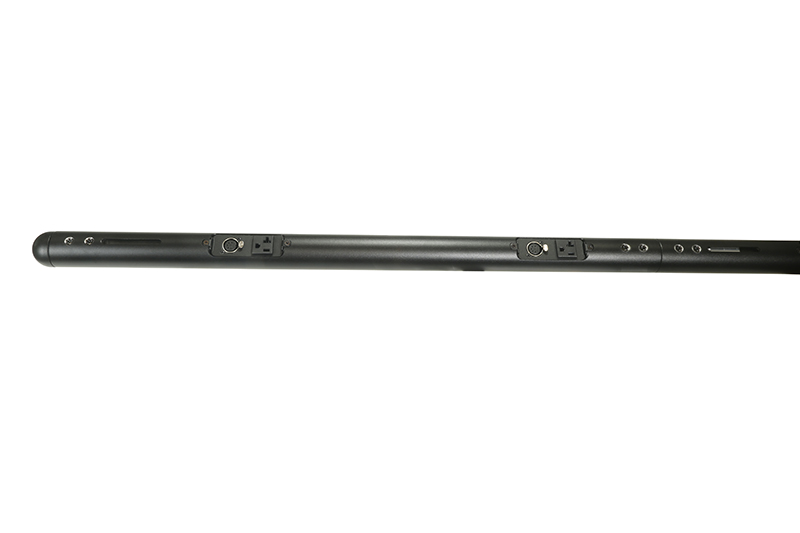 Power and Data
MegaBatten is a connector strip that has wiring for both power and data mounted inside lengths of Schedule 80 aluminum pipe. This gives the user not only a quick, efficient and strong lighting position on which to mount luminaires and equipment, but also minimizes the amount of data and distribution cabling that is needed, giving a clean look to your installation. Instead of managing and maintaining mountains of cable, you can use the MegaBatten to put power and signal where you need it. MegaBatten has a 5-pin XLR female and a 20-amp Edison female located every 16 inches on the pipe itself, which allows you to hang and reposition fixtures and equipment quickly, while eliminating the need to play the cable chase whenever you need to move a unit. Data configuration choices are industry standard, offering a 5-pin XLR or 3-pin XLR for copper connections, or RJ45 ports for sACN or Art-Net.
MegaBatten is ETL listed to UL 1573, features a 30-pound per linear foot load rating, can be ordered in 1.5 or 2-inch Schedule 80 aluminum pipe, and it comes in several lengths and con-figurations. These include a 96-inch (8 foot) section with six signal and power pairs, a 48-inch (4 foot) length with three outlet pairs, a 32-inch (2' 8") section with two outlet pairs and a 16-inch section with a single pair of outlets. MegaBatten's ETL listing is for connections up to 100 feet long. It folds up into eight-foot sections for easy and cost-efficient shipping, and the product design promised the ability to be configured to practically any width or length of linear lighting position space that users might need.
Offerings for install-side connections cover a wide range — from terminal box end, install connections, the range of NEMA connections on SO cable (12/3, 12/4, 12/5), and the all-popular 19-pin "socapex-style" female. Data on the MegaBatten comes in on the first plate and terminates on the last plate, and if you're feeding it Ethernet, it just needs fresh signal from a splitter or e-DMX node — and The Light Source offers that product as well — their Single Output DMX/RDM Splitter — which is designed to mount to the MegaBatten.
MegaBatten is essentially adaptable to any genre of production with its power and signal output options combined with its variety of distribution end choices. The company's clamp, claw, and accessory products selection means you can mount this lighting position anywhere.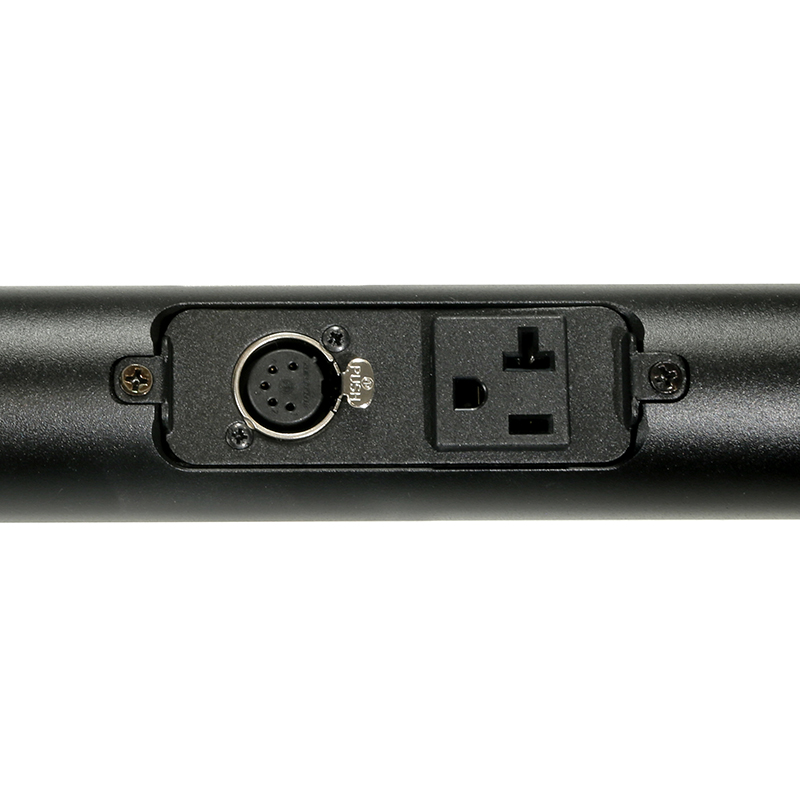 At a Glance
Power and Data in a Pipe
The MegaBatten from The Light Source is basically power and data in a pipe. With a 5-pin XLR female and a 20-amp Edison female located every 16 inches, lighting designers and crew members who need to precisely position fixtures and supply them with power and DMX now have plenty of options, and with an array of truck-ship-friendly configurations, MegaBatten can adapt to any production's needs.
FEATURES
One to Six 20A circuits
Can Be Configured Up to 100' in Length
Made from Schedule 80 Aluminum Pipe
Internal Splices Add to Configuration Options
Multiple Powder-Coated Colors (Matte Black, Eggshell White, custom RAL colors)
DMX Connector Options: 5-pin XLR, 3-pin XLR, RJ45
ETL listed to UL1573
Pre-wired at the Factory for Ease of Installation
Power Input Options: Terminal Box, Extended internal connections to run inside flex or conduit to building junction box, 19-pin male circular connector, Standard NEMA connectors on SO cable, 12/3, 12/4, 12/5
STATS
Lengths: 8,' 4,' 32," 16"
Widths: 1.5" or 2"
MSRP: Contact Dealer
Manufacturer: The Light Source
More Info: www.thelightsource.com
Leave a Comment: