Maks, Val & Peta: "Confidential" Tour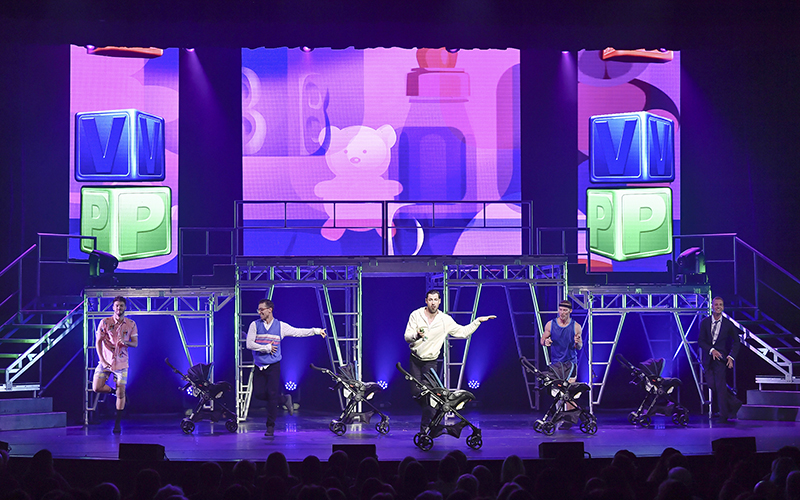 Lighting Co
RK Diversified Entertainment
Venue
Various (Tour)
Crew
Lighting Designer: Peter Morse
Set Designer: Butch Allen/Blame Funnel Creative
Lighting Director: Alyssa Milione
Lighting Programmer: Benny Kirkham
Lighting Tech: Mike Tengdin
Video Content Design: Mark "Biz" Burke
Video Director: Fabian Herrera
Video Co: AVC (Anton Video Concept)
Video Techs: Martin Ruiz Jr.
Tour Manager: Neil Rinden
Production Manager: Garo Agabeg
Stage Manager/Head Carpenter: Erin O'Brien
Creative Director: Mark "Swany" Swanhart
Asst. Creative Director: Pam Chu
Staging Co: All Access Staging
RK Diversified Rep: Ray Woodbury
AVC Rep: Fabian Herrera
Gear
1          grandMA2 Light console
7          Chauvet Maverick MK2 Wash
16       Chauvet Q-Wash 560Z fixtures
6          Martin MAC Axiom Hybrids
9          Martin MAC Viper Performances
2          Martin MAC 700s
1          DF50 Hazer
96       6mm Anton XVI video panels
Tour Notes:
Confidential featured dancers from ABC's Dancing with the Stars — Maksim Chmerkovskiy, Valentin Chmerkovskiy and Peta Murgatroyd — along with Koko and Kiki (Koine Iwasaki and Chris Nyemchek) from Fox's So You Think You Can Dance. The U.S. tour ran from March 19-May 16.
Leave a Comment: