4Wall Entertainment Acquires Assets of Paradigm Productions, Announces 4Wall Miami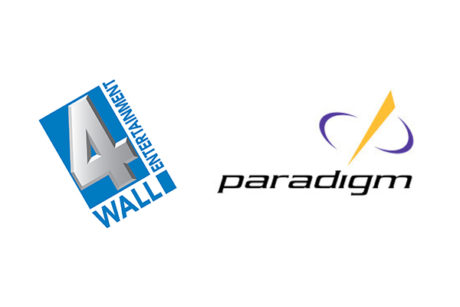 MIAMI, FL- 4Wall Entertainment, a national provider of entertainment equipment rentals and sales, has reached an agreement to acquire the assets of Miami based lighting provider Paradigm Productions.
More details from 4Wall (www.4wall.com):
Paradigm's current location will be rebranded as 4Wall Miami and will perfectly align with 4Wall Orlando's commitment to serving the Florida market in the manner customers have come to expect from the company.
4Wall will retain the company's staff with Paradigm founder Jorge Valdez assuming the title of Director of Live Events. Valdez has built an outstanding reputation in the South Florida market and around the country by providing innovative lighting for events like the Latin Billboard Awards, Marc Anthony, and many other acts and events in the Latin market.
Valdez spoke of joining 4Wall, saying, "I'm very excited to offer my clients access to resources I previously couldn't provide under the Paradigm umbrella.  4Wall has great gear and can provide me the backing I need to do the jobs I want to do."
4Wall COO Wes Bailey spoke of the acquisition, saying, "Jorge and his team are great additions to the 4Wall family. We are excited to support his clients with all the equipment and locations that 4Wall has to offer across the country."
Jorge Valdez can be reached at jvaldez@4Wall.com
Leave a Comment: