4Wall Entertainment Completes Asset Purchase of UK-Based HSL Group Holdings Ltd.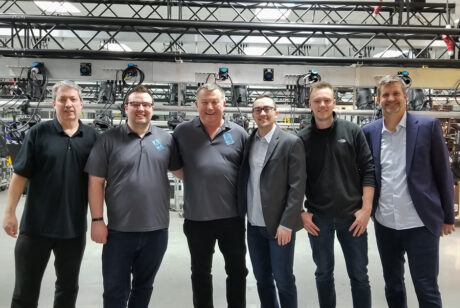 BLACKBURN, UK- 4Wall Entertainment, a US-based provider of lighting and video rentals, sales, and services, has completed the asset purchase of HSL Group Holdings Ltd. of Blackburn, UK.
More details from 4Wall (www.4wall.com):
Since the initial announcement earlier this month, 4Wall worked diligently to complete its first international acquisition and is now proceeding with the integration process.
The facility and location is being rebranded as 4Wall UK, creating the first international presence for 4Wall. 4Wall UK will be comprised of the former HSL sales team and staff, with former HSL Managing Director Simon Stuart leading the sales team and assuming the role of VP of Business Development.
"With the deal completed, we are officially part of the 4Wall family, ensuring long-term stability of our location," said Stuart. "We couldn't be happier to join this amazing organization and thank our friends from across the pond for the opportunity."
4Wall and HSL have previously worked together on concert touring acts traveling between the two countries, creating a natural partnership between key employees and even customers that will be strengthened moving forward. Having a true 4Wall location overseas will allow the company to better serve tours and events scheduled to make US and UK stops.
4Wall COO Wes Bailey spoke on completing the acquisition:
"The 4Wall UK team hasn't skipped a beat since the announcement was made two weeks ago which perfectly exemplifies why this was the right time for 4Wall to expand into the international market. There is a strong group in place that will help us introduce the 4Wall brand to the UK in a positive way."
4Wall UK offers a 165,000 sq. ft. building which includes large prep areas, training facilities, WYSIWIG suites, and more. To inquire for more information from the UK sales team about future events, visit www.4Wall.com/contact/uk
Leave a Comment: