A.C. Lighting Inc. Host Manufacturer Training During Infocomm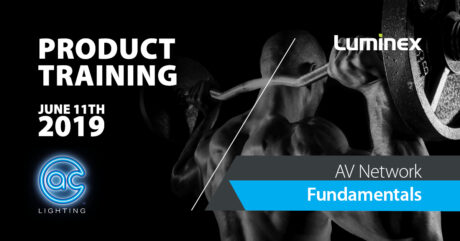 TORONTO, ON,– A.C. Lighting Inc., distributor of world-class lighting, rigging and video technologies will be exhibiting at Infocomm, the largest pro-AV industry focused tradeshow in North America, held from June 12-14, 2019. We are excited to offer in-depth, hands-on training on several of our product lines on Tuesday June 11th.
More details from AC Lighting (www.aclighting.com ):
Vista by Chroma-Q will offer the Beginner and Advanced training programs where you will be introduced to Vista's main features and advantages, from its intuitive graphical interface and generic fixture model, right down to its powerful timeline. This course aims to teach you everything you need to know to be able to setup, program and playback a show as appropriate for your needs. The advanced course aims to explain and demonstrate some of Vista's user customizable preferences and advanced functionality.
Luminex will debut their AV Network Fundamentals program. This training aims to provide the basis for understanding network infrastructure and an overview of the notions necessary for handling the most common AV network protocols. This training also demonstrates the configuration of Luminex networking and lighting products. This course offers AVIXA RU Credit.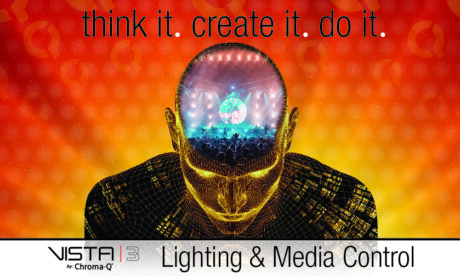 During the show we will feature brand new products from many of our partners.
Luminex will debut for the first time in North America, the LumiNode an innovative new interface, which is at least ten years ahead of the market. It effectively handles all current protocols, anticipates future protocols and can adapt easily to any network infrastructure.
LumenRadio is excited to introduce at Infocomm MoonLite™ a wireless CRMX receiver and transmitter built on LumenRadio's new TiMoTwo™ module where they have updated their award winning ultra-reliable CRMX technology. By introducing TiMoTwo™ and MoonLite™ to the market LumenRadio says that they are entering the "New era of Wireless DMX".
The award-winning Chroma-Q® Space Force onebytwo™ will be shown at Infocomm. This cost-effective, bright, high quality unit is a modern replacement for traditional soft sources used in TV studio, live broadcast, vlog, film & photographic applications.
Featuring Chroma-Q's 15 years of LED innovation and its award-winning Space Force™ LED space / soft light's technologies, the onebytwo is the ideal fit for standard room ceiling height studios and small spaces.
Space in the training classes is limited. Don't delay, visitwww.aclighting.com/eventsfor more information and to register for your training session today. Stop by A.C. Lighting Inc.'s booth #7469 for your demo of our exciting new products as well as all of your favorites.
Leave a Comment: