Acclaim Announces Production of the New Specification Grade Linear One Series Cove and Graze LED Fixtures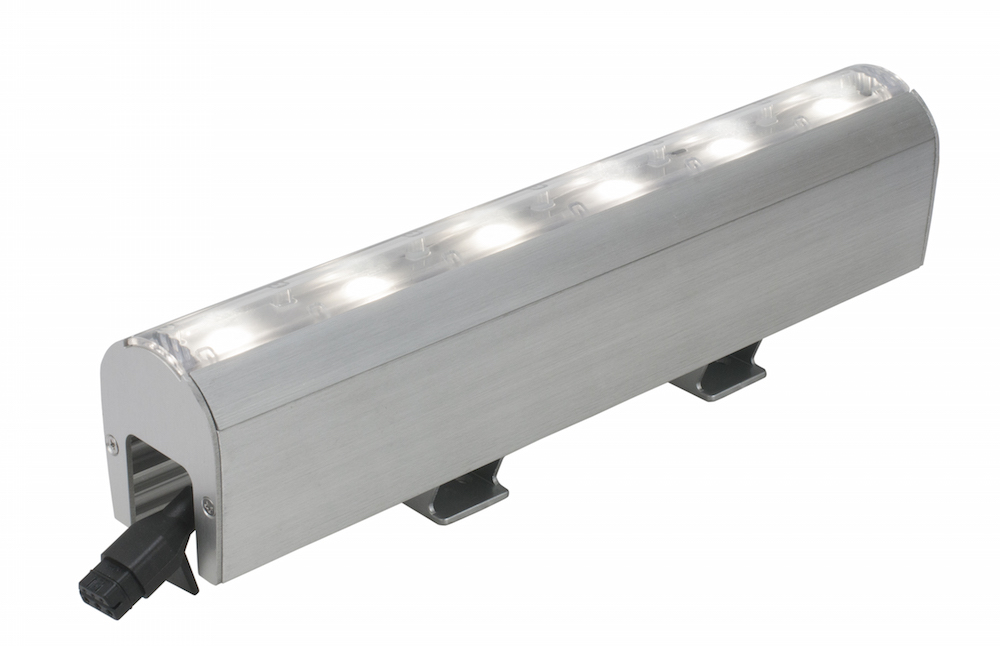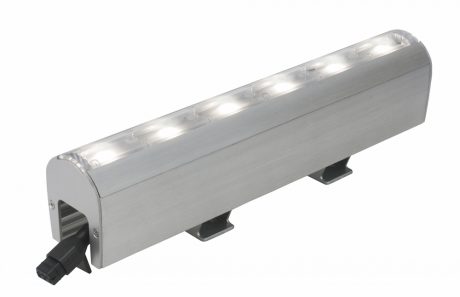 LOS ANGELES – Since entering the market in 2003, Acclaim Lighting has become known well as a global solutions provider for innovative and advanced solid state lighting technology. Its pleased to announce its first production and deliveries of the new Linear One series to begin in June 2018 – assembled in its headquarters in Los Angeles, California – USA.
More details from Acclaim (www.accliamlighting.com):
Produced with an understanding that design compliments function, the Linear One series is a complete solution for linear architectural lighting. With the ability to be installed showing no visible cables, the Linear One series looks as beautiful as the light it provides. The Linear One series utilizes an end-to-end modular design, making it an incredibly adaptive, efficient, and versatile linear light system designed for Exterior and Interior, linear, low profile, single-color, high-output LED fixtures designed to enhance creativity capabilities for wall grazing and cove applications.
The all-new Linear One series takes our 15 years of knowledge and expertise combined with the latest in LED technology resulting in a streamlined design with improved efficacy, versatility, durability, and functionality in order to provide a complete linear lighting solution for professionals. Linear One's end-to-end modular design creates an experience which deliveries optimal results in a dependable and timely fashion.
Available in 1- and 4-foot sections, Acclaim Lighting meticulously crafted Linear One fixtures to install with no visible cables. Linear One provides end-to-end modular functionality that adapts to the design criteria. Linear One is available in 2700K, 3000K, 3500K and 4000K with at 80 and 90 CRI. Its wide range of beam angles include 10º x 10º, 30º x 30º, 60º x 60º, 100º x 100º, 10º x 25º, 10º x 40º, 10º x 70º, and 40º x 70º.  Linear One even offers 1 to 100 percent dimming through its internal 0-10 volt driver or Triac / DMX dimming through an optional UDM (universal dimming module).
Assembled in Los Angeles, at Acclaim's world headquarters, Linear One operates on a 100-277VAC power supply and consumes only 12 watts per foot. It features a robust aluminum, marine environment ready housing. Rated IP66 for wet locations, Linear One Exterior performs in -40º F to 131º F (-40º C to 55º C).  Linear One Interior is IP40 rated for dry locations and performs in -4º F to 113º F (-20º C to 45º C). Both exterior and interior units maintain 70 percent of their lumens for 150,000 hours.  The long-lasting Linear One has a five-year fixture body and ten-year LED array warranty. For more information about Linear One Exterior and Interior, contact Acclaim Lighting at 323-213-4626
Leave a Comment: