Ayrton Welcomes DYNLIGHT LLC as Exclusive Distributor for the Middle East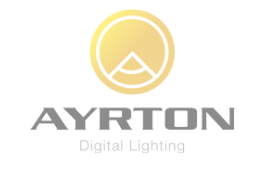 FRANCE – Ayrton is delighted to announce the latest addition to its international distributor network as DYNLIGHT LLC. of Abu Dhabi is named as its new, exclusive distributor for the GCC region and Lebanon. The arrangement comes into being with immediate effect.
More details from Ayrton (www.ayrton.eu):
To mark the occasion, Production Director, Thomas Linke, has been newly appointed as DYNLIGHT's brand manager for Ayrton products. Originally from Germany, Linke joins DYNLIGHT from his position as Area Manager of A&O Technology Middle East, where he spent a decade building a comprehensive understanding of the region. He shares a passion for Ayrton and is backed by DYNLIGHT's innovative and proactive distribution ethos and excellent customer support.
"We are especially excited to be the exclusive distributor for Ayrton in this region," says Linke. "The entertainment industry is growing at a phenomenal rate in the GCC and the demand for Ayrton products is keeping pace with it as Ayrton's reputation for quality, reliability and innovative lighting fixtures precedes it. We want to be able to supply our customers with world-class products and already have enquiries from lighting designers who want to specify Ayrton fixtures in their upcoming projects. We are preparing to be very busy indeed!"
"With DYNLIGHT as our new distributor and Thomas on board as their dedicated Ayrton brand manager for the region, we are now in a position to offer our GCC and Lebanese customer base even greater access and support for all our Ayrton product line," says Ayrton's Global Sales Director, Michael Althaus. "We want to take this opportunity to welcome DYNLIGHT and Thomas to the Ayrton network and are looking forward to working with them as we strengthen Ayrton's presence across the GCC."
Thomas Linke can be reached at:
Tel: +971 50 715 87 73
Email: Thomas@dynlight.com
Website: www.dynlight.com
Leave a Comment: