Bandit Lites John Jenkinson Honored With Lumen West Award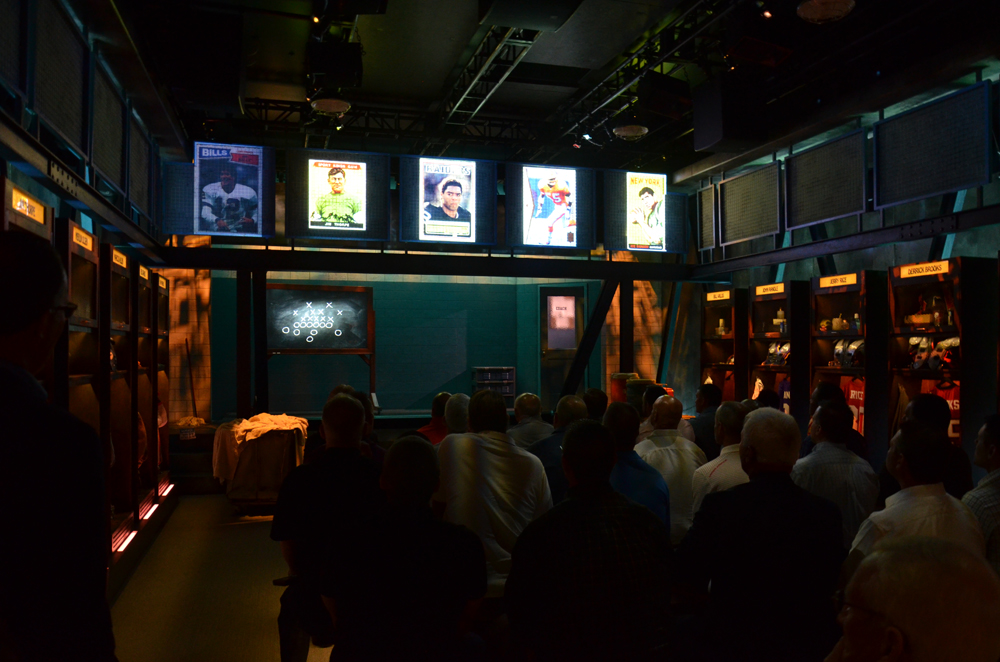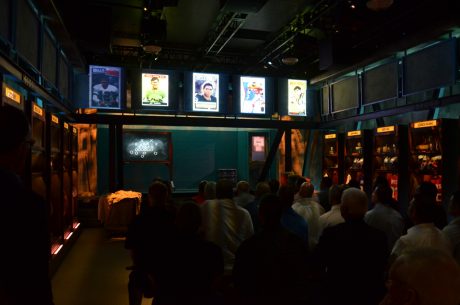 CANTON, OHIO – Bandit Lites is immensely proud to announce John Jenkinson has been awarded the Illumination Award for Interior Lighting Design – Award of Merit for his contribution at the NFL Game for Life exhibit at the Pro Football Hall of Fame. Jenkinson, along with lighting design from Visual Terrain, Lisa Passamonte Green and Steven Young worked to craft a lighting experience that would assist in transporting the audience into the intimate space and take them across a journey of the NFL's greatest moments.
More details from Bandit (www.BanditLites.com):
"We were handed a completely bare room and we provided all of the lighting the guests encounter during the experience," said Jenkinson.
The immersive exhibit begins at a stadium themed pre-show tunnel where actor Dennis Haysbert narrates just how rare it is to be inducted into the Hall of Fame with just 303 players out of the 100 million who have played the game earning the bronzed bust. From there, guests enter a space designed to look and feel just like an NFL locker room reserved for Hall of Famers.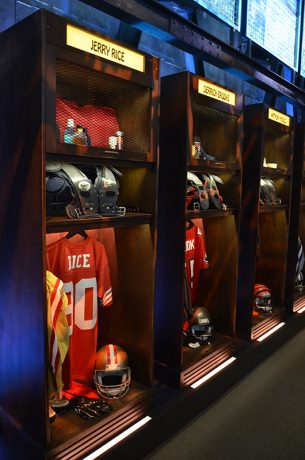 "Because of the close proximity of the audience to the locker room set, it was very important to have an authentic used locker room look and feel," said Jenkinson. "Lighting plays a big part in making the locker room feel believable."
Using a combination of cutting edge technology in lighting, sound and video, including holograms of Joe Namath, Vince Lombardi and George Halas, guests find themselves transported.
"Great sets and lighting transform the film into a locker room experience," said Jenkinson. "The incredible quality and integration of the video, sound and lighting elements make this a unique and wonderful experience. All of the video production team are from the feature film industry, so the production techniques and equipment used for the video are all feature film quality, including a full Dolby Atmos Theatre sound system.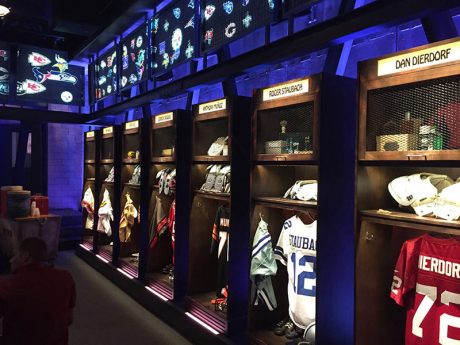 Jenkinson worked with the team to provide lighting for the hologram stage area which provided a tangible backdrop for the projected holographic characters, the general locker room illumination, side wall accents and general texture and internal lighting of the lockers and name plates.
"This project presented a number of challenges in design, integration and programming," finished Jenkinson. "For me this award is an affirmation that others take note of our team's ability to come up with creative and effective solutions to these challenges and provide amazing experiences."
"This project was a challenge, both for lead time and on site time to complete the installation," explained Chris Barbee, Bandit Lites Director of Sales. "Due to this situation, we knew we had to put a great team on the ground to see this through. With John on the ground as the lead and John Cameron Carter as the second, we could not have had a better team to deliver the project, and we are very proud at the end result and the award."
Leave a Comment: