Chas Albea Takes on New Role At Bandit Lites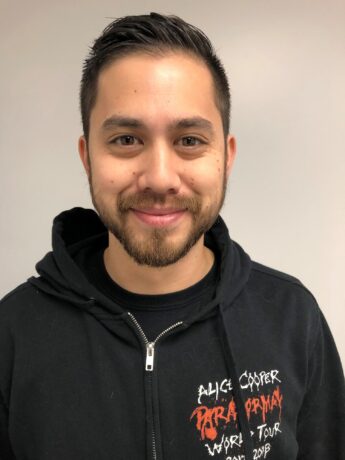 NASHVILLE, TENNESSEE – Bandit Lites is thrilled to share long time team member Chas Albea has been promoted to Equipment Coordinator for Nashville's shop. He will be responsible for planning, directing and coordinating Bandit's massive collection of gear for preparation and distribution among productions.
More details from Bandit (www.banditlites.com):
Albea's journey into the lighting world was one of happenstance as he studied audio engineering in school before a friend recommended Bandit Lites.
"After working here for a month or so, I slowly started picking up knowledge in lighting as my quest for an audio job became a thing of the past," Albea said. "The rest, as they say, is history."
Albea's ten-year tenure at Bandit Lites has taken him on the road with tours such as Montgomery Gentry, Avenged Sevenfold, Paulina Rubio, Santana, Shinedown, WWE, Lee Brice, Rascal Flatts and Alice Cooper.
"Chas was ready to make the transition from road to shop life," said Bandit Lites General Manager Mark Steinwachs. "His time in the industry and at Bandit give him a great understanding not only of what it takes to prep and do shows, but also the equipment that Bandit has in its arsenal. Chas has done shows with most of the road crew and worked with the office staff throughout his time at Bandit; simply put: Bandit knows Chas and Chas knows Bandit. It's a no brainer to bring him into the new position and offer him a new challenge he is looking for in the next step of his career and life."
"I am very excited about my new role with the company," finished Albea. "I am up for the challenges this opportunity will bring and I look forward to my future here at Bandit."
Leave a Comment: