CHAUVET Professional Maverick MK3 Profile is Shipping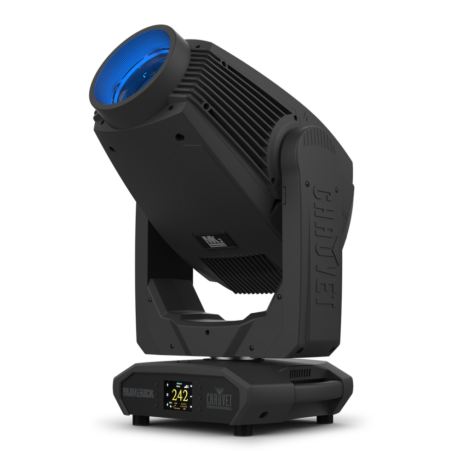 SUNRISE, FL –  With a 51,000 lumen light source, the new Maverick MK3 Profile from CHAUVET Professional has the punch to handle the demands of large concert venues. At the same time, it's also versatile enough to excel in a wide range of event, festival and broadcast applications.
More details from Chauvet (www.chauvetprofessional.com):
Featuring advanced LED optics, the fixture has a 4-blade, fully wiping shutter system that rotates up to 60° in each direction (120° total), CMY + CTO color mixing, adjustable, CRI from 73 to 93 CRI, and a fast 9:1 zoom ratio that maintains even focus, and a flat field even when fully wide. Thanks to its  two overlapping prisms, 2 gobo wheels, 2 frost options and animation wheel, the fixture creates captivating static, rotating and animation effects.
Leave a Comment: