Christie Velvet CorePlus LED captures Display Product of the Year at AV Awards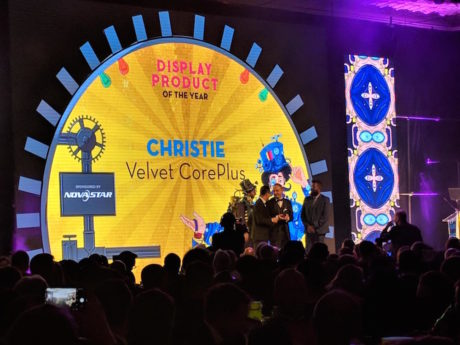 WOKINGHAM, England  – Christie® continued to add to its win total at the annual AV Magazine Awards, with the Christie® Velvet® CorePlus earning Display Product of the Year.
More details from Christie (www.christiedigital.com):
With a host of options found in more expensive LED video wall products, Christie CorePlus is designed with a focus on affordability and flexibility. With complete front or rear access, CorePlus is easy to install and service and compatible with Christie's ADA-compliant direct-mount system, which allows the video wall to be directly installed onto appropriate surfaces, eliminating the need for a costly mounting frame.
"It's an honor to receive this award from AV Magazine," said David Griffiths, Senior Director of Sales, Christie. "Earning Display Product of the year for CorePlus is a testament to the hard work and dedication of all Christie employees."
Introduced in February 2018, Christie Velvet CorePlus is available in a variety of pixel pitches and is perfect for public spaces, casinos, theme parks, houses of worship, broadcast, control rooms, and conference rooms among many other applications.
Leave a Comment: