Cinematographer Jerry Henry Relies on Hawk-Woods' Sticky Battery to Power Gear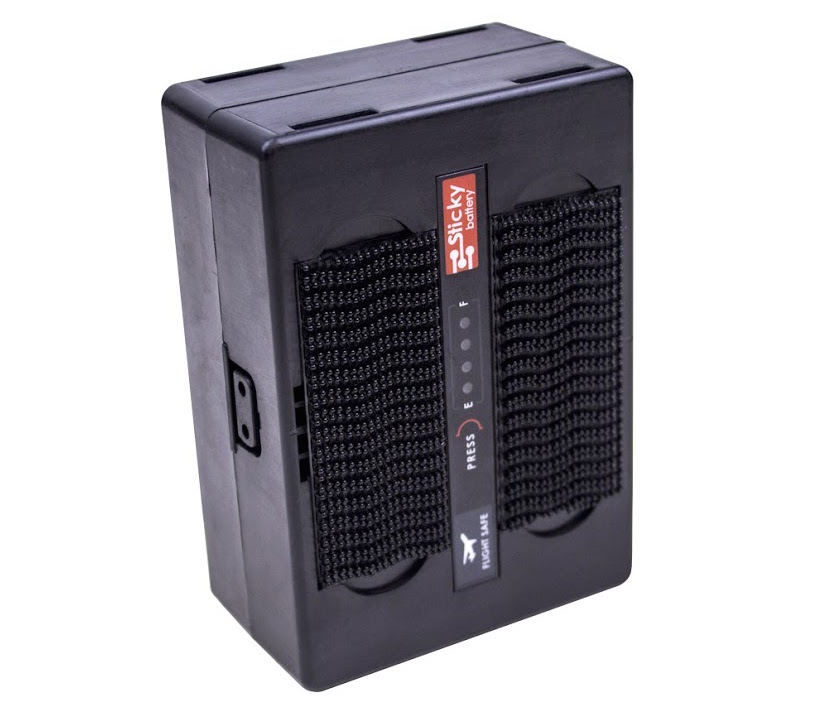 ASHFORD, KENT, UK— Newly available in the United States through Manios Digital & Film, the Hawk-Woods Sticky Battery packs a big punch in a small package. Fitting comfortably in the palm of a hand, the battery comes in two versions, 38Wh and 75Wh, and is capable of powering cameras, lights, rigs and other gear for hours.
More details from Hawk-Woods (www.hawkwoods.co.uk):
Among the first to deploy the Hawk-Woods ST-75 75wh Sticky Battery in the U.S. is Jerry Henry, a Los Angeles-based cinematographer whose credits include the Academy Award-nominated documentary Exit through the Gift Shop (directed by the artist Banksy) and the recent HBO documentary The Defiant Ones profiling music icons Dr. Dre and Jimmy Iovine.
Henry included ST-75 in his gear kit on two recent documentary projects, one concerning ongoing hurricane relief efforts in Puerto Rico, the other about a reggae cruise featuring Damian Marley. On both productions, Henry used the ST-75 to power a Sony Alpha a7S II camera and a Paralynx wireless monitoring system.
Sticky Batteries allowed Henry to work quickly with no fear of running low on power. "It's perfect," he says. "I can power the camera and extend a small HD monitor for hours without having to change batteries."
Henry adds that a single 75wh Sticky was able to power both the Sony camera, operating in cine mode, and the monitor for two and a half hours. "Nothing else that size delivers that kind of power in that form factor," he notes. "Previously, when using a camera that small, I would have to use two standard batteries with quad taps to power the camera and the monitor. The Hawk-Woods Sticky Battery has D taps on each side so I can power the two devices simultaneously. And, it's literally the size of your wallet."
A very busy pro, Henry's work also extends to commercials, episodic and reality television, and corporate projects. Other notable credits include American Revolutionary (director Grace Lee) City of Gold (director Laura Gabbert) and documentaries for Viceland, MTV News & Docs, National Geographic. He was awarded the Gordon Parks Emerging African American Filmmaker Award and the Media That Matters Film Festival Tolerance Education Award for his film Something Other Than Other. Henry also serves on the board of U Create Youth Workshop, a non-profit organization providing youth opportunities to learn and explore the digital arts.
Henry is anxious to see how the Sticky Battery performs with other camera systems and gear. The battery can be directly attached to an Alexa Mini, a camera he often uses, and can also serve as a compact power source for the MōVI Pro gimbal, a device gaining increasing popularity among documentary shooters. "Because of its size, you can use to power practically anything," he says.
Leave a Comment: