Conical Connector Video Release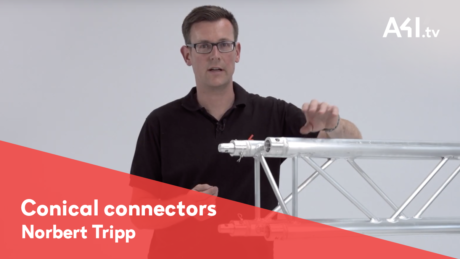 PRAGUE – Area Four Industries has just released the second video in their truss connection systems series on A4i.tv, where Dipl-Ing. Norbert Tripp introduces you to the most popular of all truss connection systems – the "Conical Connector".
During this educational video, you'll learn how conical connectors work, their design characteristics, how they perform, their advantages, and the stresses that occur when using them.
Click here https://www.a4i.tv/2019/06/04/conical-connector/to increase your knowledge about the conical connection system with the newest video on A4i.tv…and stay tuned, there's more to come!
For more details from Area Four Industries check out   www.A4i.tv
Leave a Comment: