Creative Stage Lighting introduces the EPS Rack Family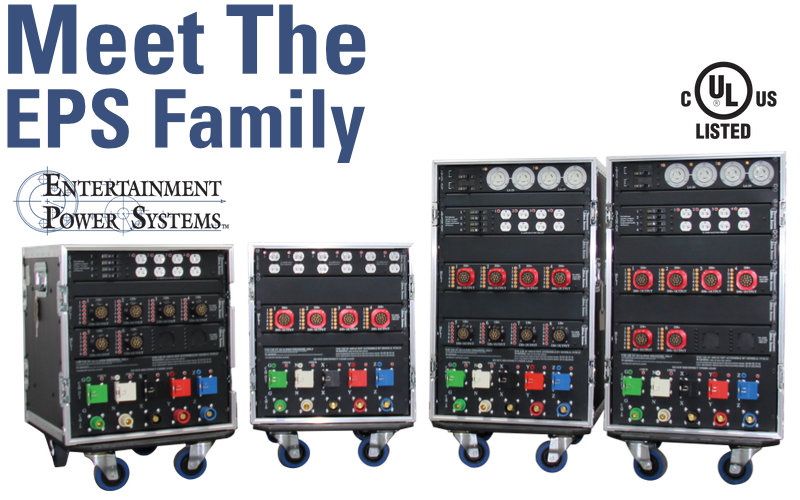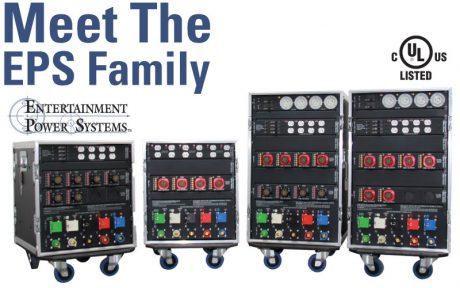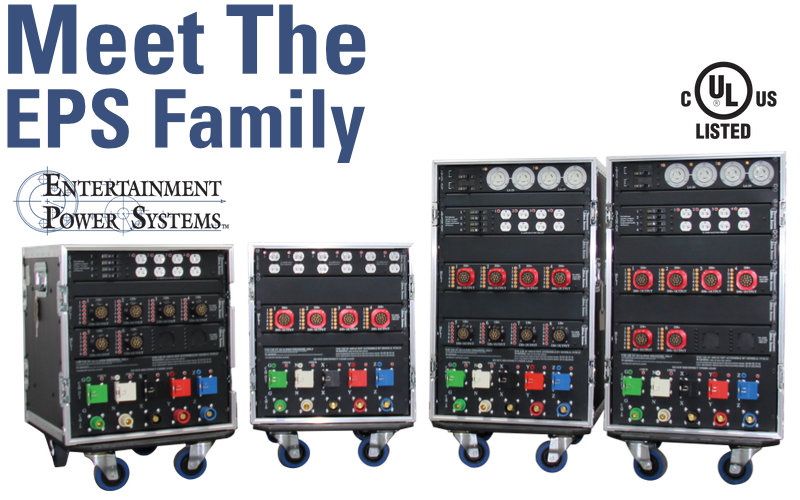 NY – An Entertainment Power Systems power distro is out there for you! 4 models in stock and ready to ship at Creative Stage Lighting. There's an EPS portable power distro for you and your application. All standard EPS portable power distribution units are UL-listed!
More details from CSL (http://www.creativestagelighting.com): Each EPS distro is made in the USA from top quality components for maximum safety and durability. Mains breaker, neon indicator lights, test points, laser engraved panels are just a few of the many features. All mounted inside a rugged Northern Case, UL approved ATA-style rack case on heavy duty casters, for safe, easy transport and use. Keeping with the connectors on the back and the breakers on the front of the rack concept allows for a clean and ergonomic setup
Lighting / Video Power Distro – 24 Circuit 208V Multi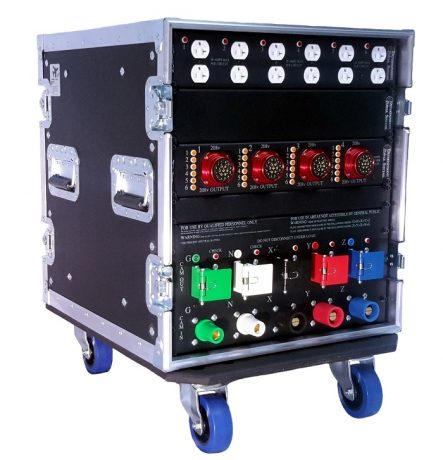 Designed with the video wall in mind. Twenty four circuits at 208V at 20 amps per circuit also including six circuits of Edison Duplex connectors.
Part#: 2-000-900-0286
Lighting / Video / Audio Power Distro – 36 Circuit- 120V Multi
2-000-900-0284
If you need a plethora of 120VAC circuits then this distro will do it for you. 19-pin multi connectors with red neon indicators front and back can provide you with 36 circuits for your backline, audio, and lighting needs.
Part#: 2-000-900-0284
Lighting / Video / Audio Power Distro – 24 Circuit 208V / 24 Circuit 120V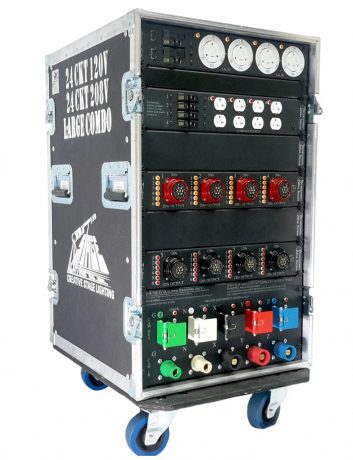 2-000-900-0275
We call it the Large Combo. Everything you need to power your lighting and audio systems. Twenty four circuits of 208v and twenty four circuits of 120v 19 pin multies provides power for your movers and line array system.  Don't hesitate to throw in the backline power needs.
Part#: 2-000-900-0275
Lighting / Video Power Distro – 36 Circuit  208V Multi
2-000-900-0274
Got a lot of movers or a big video wall? This 36 way will accommodate your needs. With 36 channels of 20 amp / 208VAC power at the ready you can power on average 36 individual movers or 72 movers paired –  typically you can power 300+ video panels at 208VAC.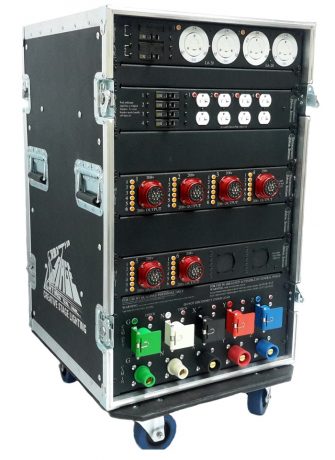 Part#: 2-000-900-0274
Need a custom EPS distro for your specific application? We can do that too! Get in touch with your CSL sales rep, or call us at (518) 251-3302 to get started on your custom UL listed EPS portable power distribution rack!
Leave a Comment: