disguise Presents Latest Innovations at LDI 2018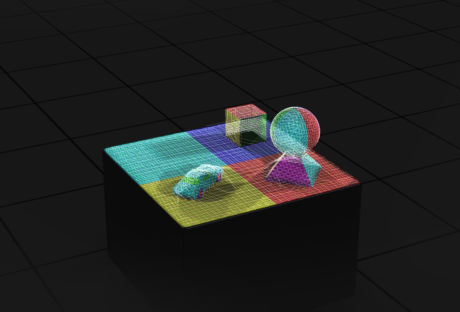 LONDON– disguise will bring its latest hardware and software innovations for collaborative visualization, as well as a preview of the new vx 4 server and an inspiring set of guest speakers, to Booth 316 at LDI 2018, held at the Las Vegas Convention Center from 19-21 October 2018.
More details from disguise (www.disguise.one):
disguise will demonstrate its latest major software release, r15, which has been designed to tackle some of the industry's most pressing visualisation challenges. New features include OmniCal, the camera-based projector calibration engine that gives disguise the ability to 'see'; Lux, a stage visualizer that brings together the technical planning and creative vision of a project; VR support; and heatmaps for projector studies.
Visitors to Booth 316 will also see the latest innovations in the powerful disguise hardware, including: the solo, a new compact yet powerful server that is ideal for smaller productions and experiences within theatres, fixed installs, studio setups and smaller venues; the new HDMI 2.0 VFC card, the latest in disguise's Video Format Conversion technology that enables users to run 4K resolutions at 60fps: and the award-winning gx range which will be powering real-time generative content from Notch, and demonstrating their latest innovations in physics and HDR lighting.
In addition, disguise is excited to present an exclusive preview of the upcoming vx 4 server, the successor to the 4x4pro. The vx 4 has been engineered to play back video at higher quality, smoothness and resolution than ever before – it supports up to four 4K streams of lossless 10bit 60fps video content. Additionally, the vx4 can capture four 4K sources at 60fps (or 16 3G-SDI sources), and features faster networking, faster storage, and an ultra-rugged chassis. The vx 4 will be shipping, with HDMI 2.0 VFC cards as default, in early 2019.
As well as product demonstrations, disguise will celebrate the incredible energy, talent and vibrancy of its user community with seminars on the booth each afternoon. A host of disguise users including Berto Mora, JT Rooney, Andy Babin, Andy Hook, Troy Fujimura and many more will share their experiences and knowledge on the booth each afternoon, in a 'Pecha Kucha' presentation – 20 slides, 20 seconds each on any topic they like.
Off the show floor, disguise Founder Ash Nehru, and Training and Support Specialist Tatton Jacob will join the LDI conference to present an in-depth overview of the OmniCal camera-based projector calibration system workflow. This session takes place on Saturday 20 October at 9am in Room N261 (Session Number: C42).
Leave a Comment: