Emily King Tours with Flare Rayzrs to Make Clubs Large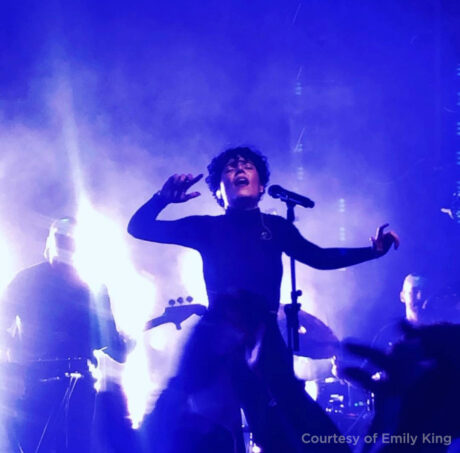 Supporting her new album release, Scenery, Emily King toured a string of clubs this winter.  An intimate club environment is the perfect setting for the New York artist's soulful blend of '80s pop, contemporary R&B and a hint of light jazz.
More details from TMB (www.tmb.com):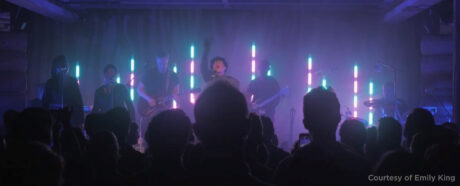 For the club tour, Marc Janowitz of E26 Design was Lighting Designer, and Pat Hayes of Patrick Hayes Lighting Design was Lighting Director and Programmer.  In their collaborative design, Marc and Pat specified Solaris Flare Rayzrs™ to help add dimension and vitality to intimate club environments.
"The Rayzrs are very compact, yet super punchy, says Marc Janowitz.  "We needed something that would fit in tight spaces yet offer a lot of diversity for different looks.  We used twelve of the 100 cm and three of the 50 cm models.  Both worked great!  The Rayzrs really added so much depth and energy to what might have otherwise felt like a limited club tour.  This fixture is a keeper!"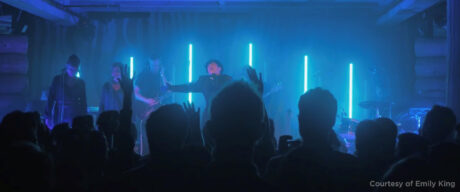 Marc adds, "We really needed a fixture that could function as both a lighting effect and a display style scenic effect.  Having a fixture that could do this without always dominating the visual plane was critical.  The Rayzrs work well in the background but then really blow it out when needed.  We used them in chases and effects but also to pixel-map the blocks of cells in a way that made it easy to stream color and texture across the stage picture.  They integrated well with the Hog 4 control package for the show.  Pat used the MIDI information from the music director's Ableton Live session to keep all the effects and visuals seamlessly linked to the band's performance."
Pat Hayes explains, "I was drawn to the weight of the Rayzr fixture; light enough to rig from one clamp and totally manageable for one person to set up.  Even working alone on compact stages, I was able to have the entire rig up and running in under an hour."
Pat adds, "The units performed perfectly.  They are incredibly rugged and took all the road abuse in stride.  Beyond the incredible brightness, a few features that stood out to me specifically were the adjustment mechanism on the yoke that allows it to snap precisely into incremented angles, and the easily deployable feet that simply clip on, creating a very sturdy floor mount."
The lighting support structure was provided by Laura Steinroeder from Kinetic Lighting.  Find out more about E26 Design at www.e26design.com, and Patrick Hayes Lighting Design at www.patrickhayeslighting.com
Leave a Comment: