ETC DataTrack Backbone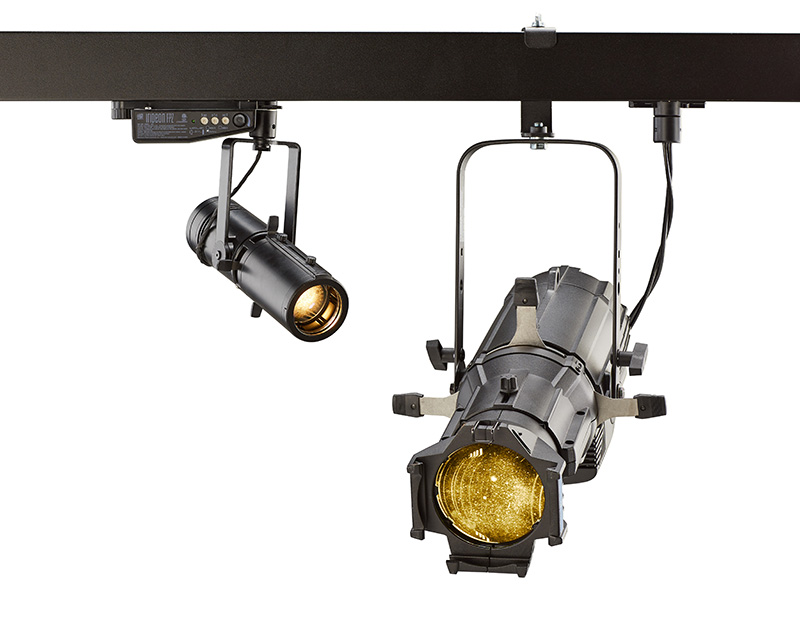 MIDDLETON, WI – Track lighting isn't just for small fixtures and low ceilings anymore. ETC'S new DataTrack Backbone couples the ease and flexibility of track lighting with a heavy-duty aluminum frame to deliver super-strength track capable of holding full-sized, high-output fixtures. Designers can now have the best of both worlds: equipment with minimum visual impact that delivers maximum light. DataTrack Backbone is especially helpful in high-bay applications.
More details from ETC (www.etcconnect.com):
In DataTrack Backbone, standard DataTrack is attached to a 3-inch extruded-aluminum frame. Users can hang fixtures in the track or attach full-sized theatrical fixtures onto the aluminum frame using specialized hanging hardware. Pigtail accessories adapt power and data for larger fixtures. The sleek design blends effortlessly into museums or other spaces where clean design is a must, offering low-profile power and data distribution.
And of course, DataTrack Backbone contains all the advantages of the original DataTrack. The track features two discrete circuits that support controlled or constant circuits. DMX/RDM distribution is also supported within the track.
The DataTrack Backbone supports traditional track fixtures and full-sized, high-output lighting fixtures. It comes in 4-, 8-, and 12-foot sections, and can also be cut to any custom length in the field. It is available in powder-coated white, clear anodized silver, and anodized black finishes. An array of feeds, end caps, couplers, hanging options, and power/data-feeds make DataTrack Backbone perfect for when your architectural install needs a little more heft.
Leave a Comment: