Club XL Drawing Crowds with Big Acts Lit with Chauvet Professional Fixtures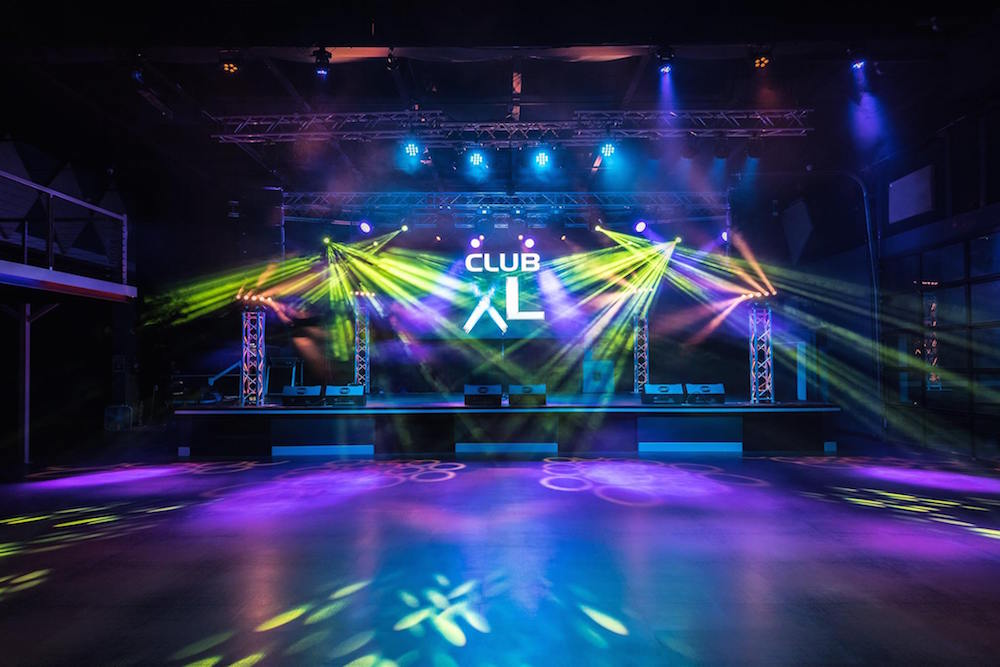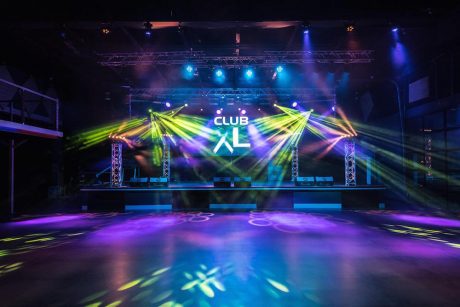 HARRISBURG, PA – US News & World Report magazine ranks the Pennsylvania capital as one of the Top 40 "Best Places To Live" in the US. Forbes recently put Harrisburg even further up its list, declaring it America's fifth most livable city. Both publications cited the area's abundant natural beauty and the opportunity it offers to do things like hike on the famous Appalachian Trail. Now there's another more nocturnal attraction to enjoy in this city along the Susquehanna with the April 13 opening of Club XL.
More details from Chauvet ( www.chauvetprofessional.com):
With its 20' deep by 35' wide stage, spacious dancefloor and national acts like Puddle of Mudd, Club XL is bringing a new level of nightclub entertainment to Harrisburg. Pumping up the excitement at the club is a power-packed lighting design by Mike Chappell and Erik Morra of LumenCUE that features a collection of CHAUVET Professional Maverick and Rogue fixtures, supplied by Assorted Studios.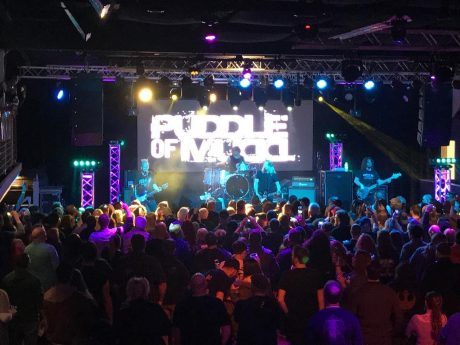 "This is a massive installation in a beautiful venue in an area of Pennsylvania that currently lacks a venue of this size," said Morra. "We're really pumped up about being involved in bringing this vision to life. Jesse Landes of Assorted Studios did the general installation and the acoustic treatments here. He brought us in to coordinate and program the lighting.  Everyone associated with this project shared a vision: to give Harrisburg a truly world-class club. Chauvet was specified throughout."
The design team positioned four Maverick MK2 Spot fixtures across midstage truss.  With its intense output and 13º – 37° zoom range, the 440W LED moving fixture provides complete coverage across the club's stage. "We can create some nice colorful looks on the stage with the Mavericks," said Morra. "Its gobo capabilities and color wheel will give us a lot of options to change things up for the different types of acts who have been booked."
Joining the Maverick fixtures in the lighting rig at the 1000-capacity club are six Rogue R1 Beam, eight Rogue R2 Wash and four Rogue R1 FX-B fixtures.  "There are upstage, midstage and downstage truss structures on the ceiling, as well as four vertical truss totems in our design," said Morra. "We have Rogues spread throughout on these structures, which adds a great deal of flexibility to the design."
The Rogue R1 Beam fixtures are flown on the center of the upstage truss and are used for backlighting artists, specials and audience lighting. On the outer sections of the upstage and midstage truss structures (four on each unit) are the Rogue R2 Wash fixtures.
"We view the R2 Washes as workhorses that fill a variety of roles," said Morra. "Their main functions are to provide colorful aerial effects and stage high side washing."
Adding an element of eye candy to the design are the Rogue R1 FX-B fixtures, which are positioned on top of the vertical truss totems. Describing these units as "fun and unique effects," Morra says they are used to create "candelabra style" looks and geometric patterns that lend depth and variety to the lighting design.
The Club XL lighting rig also includes 16 SlimPAR Pro H USB low profile wash fixtures from CHAUVET DJ. The design team has positioned 12 of these RGBAW+UV fixtures on the downstage truss, so they can be used for front washing. The remaining four units are inside the totems and serve as truss warmers.
"A big reason we went with the SlimPARs has to do with their UV capability," said Morra. "The UV allows us to create looks that stand out. Guests are going to come to this club expecting to see something different from the normal standard in Harrisburg."
Based on the looks being created with Club XL's lighting system, they aren't going to leave disappointed.
Leave a Comment: