Erwin van Lokeren Creates Simple Complexity for Racoon with ChamSys MagicQ MQ80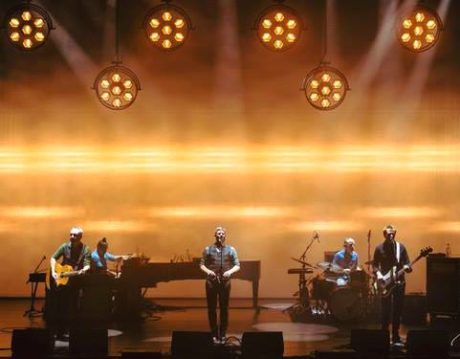 ZEELAND, THE NETHERLANDS – Putting a neat, tidy description on the sound of Dutch rock stalwarts Racoon is akin to trying to capture the essence of a flowing river in a bucket. Over the course of their 20-year career, the irrepressible quartet has woven their way through an array of evocative sounds, being as comfortable collaborating with Armin van Buuren on a Trance version of one of their hits as they are performing with the London Chamber Orchestra.
More details from Chamsys (www.chamsysusa.com):
Reflecting the multi-faceted style of Racoon in light calls for a design that can convey a wide range of moods in a clear, but subtle fashion. Erwin van Lokeren, the band's longtime lighting designer, is accomplishing this feat on the band's Fall '18 tour with a lightshow that (like his client's music) is at once straightforward and complex. An indispensable tool in helping van Lokeren achieve this is his ChamSys MagicQ MQ80 console.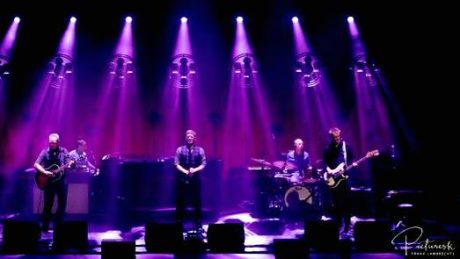 "I have been Racoon's designer since 2006, and it is always exciting and challenging working for them because their music is so diverse," said van Lokeren. "Racoon music ranges from up-tempo pop to really fragile small songs. This means that I have to go from making the show look big, to creating something very small and intimate. On this tour, I try to create a show that is a bit industrial. I have lights moving up and down in different positions, so they work as scenic pieces as well as sources of illumination."
Limiting his three-universe show to 62 fixtures, van Lokeren is keeping his rig uncluttered to evoke an intimate hardcore basic mood on stage. This sense is reinforced by his use of retro theatrical fixtures that are hung at varying heights over the band. Changing the position of these fixtures creates a sense of movement on stage, in addition to leading audiences through the different emotions evoked by the music.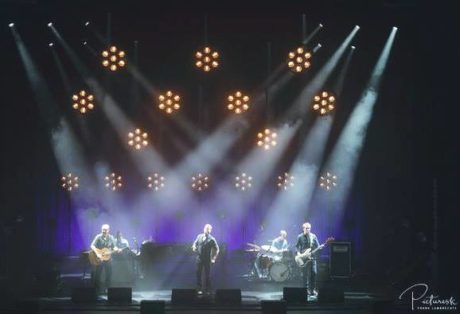 "On this tour, we achieve impact not by overwhelming the audience, but by changing effects to relay different emotions," said van Lokeren. "By doing this, we reinforce the deeply personal connection between the band and its fans."
In light of his design vision for the current Racoon tour, the effects options in van Lokeren's ChamSys console are of particular importance. "It is really very nice that the MQ80 gives me such a wide range of different options in the effects section," he said. "I like having so many possibilities to search and create the right effect that I desire. The intensity master fader also works great for me, allowing me to adjust the brightness in venues, for example, where the roof reflects a lot. Given that this is a mood driven show, I need precise control, which is why I'm very happy to have the MQ80 with me."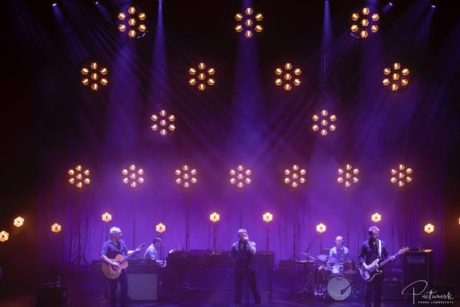 In addition to his MagicQ MQ80, van Lokeren is using an extra PC Wing to control front lights and hazers. "The Wing allows me to adjust smoke at any time during the show," he said. "My biggest challenge on this tour is to get the right amount of haze on the stage. We are often at venues that have a lot of air-conditioning, which is a challenge. On this tour, haze is 90% of my show, because it's great at setting the right mood."
Meeting this and other challenges is easy for van Lokeren, thanks in part to the work of his systems techs Bertje Ploegh and Marcel Koeter. Of course, figuring out how to create an engaging lighting design under a variety of circumstances is something van Lokeren knows a thing or two about. He notes that this tour will mark his 1000th show using a ChamSys console. "You can describe me as being very loyal to ChamSys," he said. "For years, it has helped unleash my creative spirits."
Leave a Comment: