KAOS Nightclub/Dayclub at the Palms in Las Vegas Impresses with Hippotizer-Driven Visuals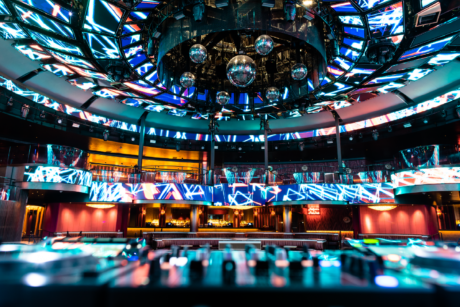 LAS VEGAS – Chaos has erupted in the desert. To be more spe­cific, KAOS has erupted in Las Vegas. The new 100,000 square-foot day and night club opened in early April launching itself to the forefront of the party scene.
More details from Green Hippo (www.green-hippo.com):
With nearly $700 Million in recently completed renova­tions by the Palms Casino, KAOS is the center attraction drawing large crowds to experience per­formances from resident enter­tainers Marshmello, Cardi B, Kas­kade, Skrillex and more. KAOS is a spectacular new en­tertainment experience consist­ing of a fully integrated 73,000 square foot dayclub and 29,000 square foot nightclub, which together completely redefines the daylife and nightlife experience in Las Vegas.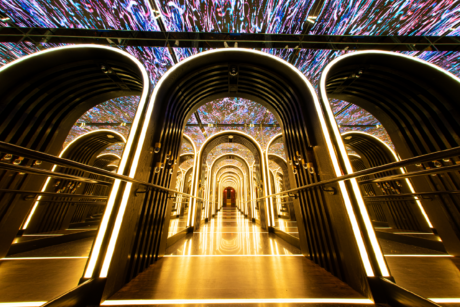 KAOS features exclusive residencies with world-renowned musical artists, state-of­ the art audio, video and lighting technology and dramatic design and art elements woven throughout the experience. Boasting the highest number of pools of any resort in North America, KAOS dayclub offers a luxe Greek-inspired oasis that can be found nowhere else in Las Vegas.
KAOS seamlessly blends the nightclub and dayclub expe­riences via a massive retractable glass wall/door that allows clubgoers to easily move between the indoor and outdoor venues. In addition, the nightclub has a rotating 360-degree DJ booth that allows talent to play to both indoor and out­door crowds, while the dayclub has its own separate enter­tainment stage in order to provide for multiple performance locations.
The dayclub can also accommodate up to 6,000 guests and incorporates a seasonal dome cover that allows it to operate on a year-around basis.
Read the full article here http://plsn.com/archives/june-2019/kaos-dayclub-and-nightclub/
Leave a Comment: