Martijn Steman and CHAUVET Professional Create Versatile Looks for Jan Smit Tour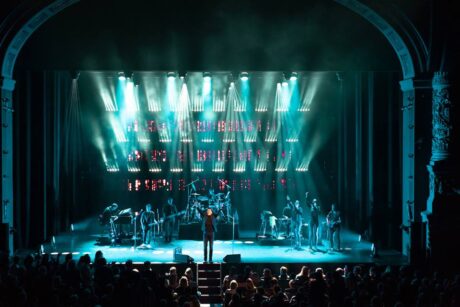 PURMEREND, NETHERLANDS – Dutch singer and TV presenter Jan Smit has been at the forefront of show business for over 20 years. After being discovered by Dutch boy-band Volendam MWN for his impressive vocal talents back in 1996, Smit has since gone on to gain critical acclaim as a solo artist, in addition to his work as a TV presenter.
More details from Chauvet (www.chauvetprofessional.com):
For his current theatre tour of the Benelux, Smit's long-term creative collaborator Martijn Steman was once again tasked with providing refreshing and versatile tour visuals. After much pre-tour deliberation, Triple Showtechniek supplied Steman and his team with 30 CHAUVET Professional Rogue R1 FX-B fixtures, which were incorporated within Steman's lighting concept to award Smit's energetic rock 'n roll songs with an explosive visual energy.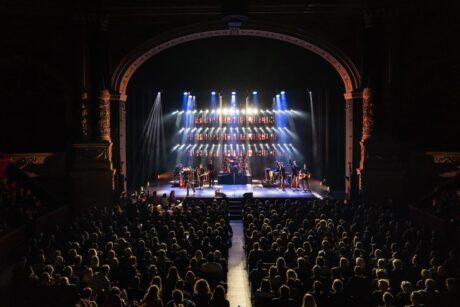 Positioned in three horizontal rows running the width of the entire stage, the R1 FX-Bs play a pivotal role in creating energetic bursts of color and energy in between the video content played from large LED screens.
"The idea was to create a rough-and-ready look for Smit's tour," commented Steman. "The R1 FX-B allows me to punctuate the video wall with some very cool effects, which has the effect of making the back wall look larger while making full use of the space on stage."
In reflection of Smit's energetic back catalog – both as a solo performer and with The Toppers and KLUbbb3 – Steman utilized the individually controllable 15W beams of R1 FX-Bs to create a number of interesting visual juxtapositions between various songs, further accentuated by the fixture's ability to rotate 360°.
"I'm able to exploit the FX-B's many control elements, from the tilt and pan movements to the individually controllable RGBW pixels, to create a number of eye candy moments during Smit's performance," continued Steman.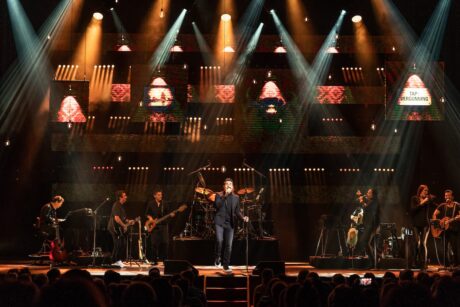 One of the key effects in Steman's arsenal of looks is a so-called curtain of light, which is achieved by lining up the beams of the R1 FX-B to create a luminous barrier at the back of the stage. He continued: "I'm also able to create a light curtain effect through the band by playing with the individual beams – a fantastic motion which elevates key moments of Smit's performance while simultaneously focusing all energy upon the band."
Given the stringent touring schedule of the band, Steman and his team only have four hours to build up the whole show, a process which involves positioning the R1 FX-Bs from a custom trussing structure.
"One of the advantages of having the R1 FX-B on our rig is that it is easily transportable and simple to set up," continued Steman. "Considering the high level of versatility of the fixture, they're comparatively easy to handle, which certainly makes our life a lot easier during preparation!"
With the tour set to run throughout the Benelux until the end of the year, Steman's bold visual concept is sure to continue to support Smit's energetic performances with the perfect visual foundation.
"The R1 FX-B plays a decisive role in creating that magic Smit atmosphere," concluded Steman. "It's fantastic to see the positive reactions from the audience: confirmation that the show looks great!"
Leave a Comment: