Mega-Lite iCandy Q18
HELOTES, Tx. – As the name implies, this fixture is an eye candy light that can be used to create dazzling looks for different sized stages and can add an eye-catching effect to highlight vertical or horizontal lines. Utilizing a matrix, it's enabled to do pixel control for unique eye-candy effects and can even recreate videos, making it ideal for pixel-mapping.
More details from MegaSystems (www.megasystemsinc.com):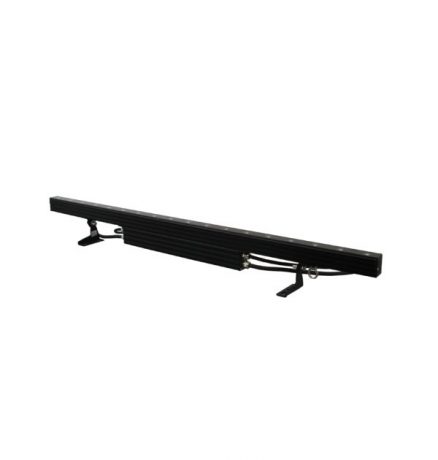 This unit features 18 RGBW LED's that can be customized with an included diffuser accessory. Equipped with an all in one construction including a built-in power and driver system, it maintains a slender form of 39.75" x 1.25" x 4.25" and can create various designs suitable for different environments. Its slim layout contributes to the flexibility of setting up creative designs that can be customized with multiple mounting hardware options including a single joint, star joint, sliding mount and a place for center mount clamping. With a UL Listed Connector that is compatible with the MEGA-LITE Outshine T54 ETL and Piccolo, the iCandy can be connected consecutively with up to 50 units @ 110V. This eye dazzling lighting fixture with a low profile appearance and ease of use is great for both installation and production.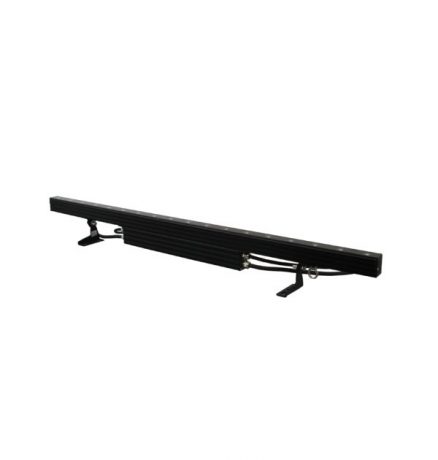 Features include:
Lens Angle: 110º
LED Quantity: 18 Quad Color LED's Red, Green, Blue, Warm White
Connectivity: Able to connect consecutively 50 units @110V
Power Input Voltage: 110V-240 50/60 Hz
DMX Connectors: Seetronic 3 pin XLR Connection IP67 connectors in and out
Thermal: Maximum ambient temperature 104°F Maximum surface temperature 140°F
Fastening System: Sliding Mounts
Ballast: Electronic auto switching
Display: Digital
For more information please contact us at info@megasystemsinc.com
Leave a Comment: