Florida Church Upgrades on Cash-Only Basis with Support from Morris Integration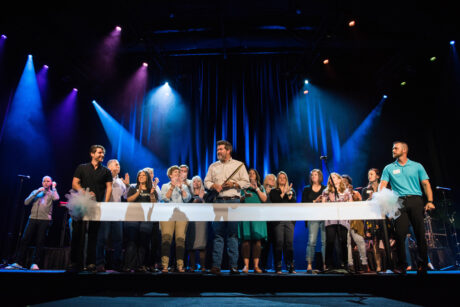 NASHVILLE, Tenn. – FishHawk Fellowship Church in Lithia, FL came to Morris Integration with a unique project—the church wanted to build a space on a cash-only basis to remain debt free. Together with Morris, the project was completed in several phases, over the course of two years.
More details from Morris (http://experiencemorris.com):
"Morris sat down with us to hear our vision for the church," says Collin Higgins, Technical Director at FishHawk. "Their flexibility and willingness to work with us on our payment schedule made the project possible. They were more interested in building a relationship and continuing it in the future than just completing a job."
Mathew Leach, Pastor of Worship at FishHawk, echoes these sentiments, "Morris was very supportive and customized a schedule to help us stay within our goals. We knew they were in this relationship for the long haul."
The scope of the project was distinctively different in design. Morris Integration's Assistant General Manager, Wade Russell, explained that the objective was to create a hybrid space they call a "Gymatorium." Early February saw the grand opening of this exceptional space complete with rave reviews from the congregation and its leaders.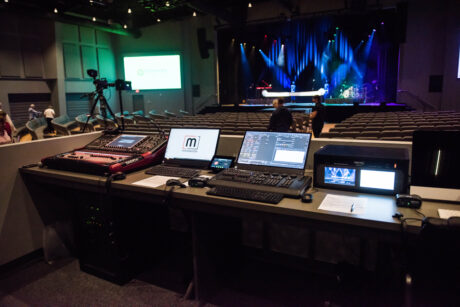 Of the 3,000 people that attended the grand opening, a common theme heard in their compliments was that the new audio, lighting and video components most definitely make the space feel like a place of worship, not a gym. Make no mistake, however, it is definitely a gym.
This presented a design challenge for Morris. While the church needs the space to be able to house basketball games, they didn't want a scoreboard in their worship area. To achieve this, Morris installed projection screens that doubled as scoreboards with a Morris custom designed Q-Sys automation.
"We wanted to keep in mind the aesthetic of a worship space but the utility of a gym, because of that, there were additional items needed to protect the gear during gym use," Russell says of the custom protector cages they installed for the Christie projectors, which serve as the crown jewel of FishHawk's video package.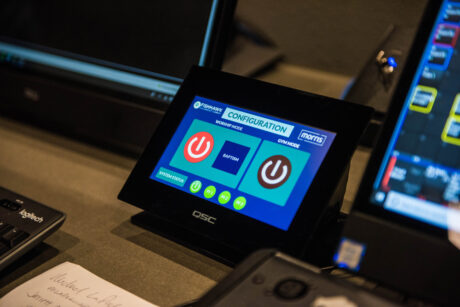 The congregation was similarly impressed with the improved lighting, video, and audio, as one of their main requests was an improved live stream experience. The cornerstone of the audio system was the Digico SD9 console. The console purchase was made in addition to a d&b 10AL line array system, 8S fill loudspeakers, and 18S-SUB subwoofers.
The new FishHawk line array delivers scalability, flexibility, diversity and maximum efficiency with dedicated rigging accessories. With their dual horizontal coverage and accurate pattern control, they are appropriate for both sporting events and worship service audio applications.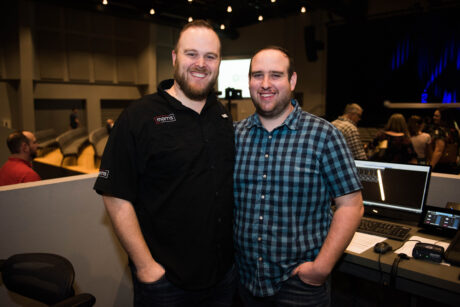 "What Morris brought to the table was amazing," praises Leach. "The outcome far exceeded any of our dreams as well as the expectations of our congregation." Higgins is in agreement, "I can't speak highly enough of the team at Morris and how they bent over backward to make our dream a reality."
The purpose of this dual-use space was truly and elegantly achieved for this growing church. "The Morris team enjoyed partnering with FishHawk on this project and working with the whole team," Russell said. "We look forward to continuing our partnership with FishHawk as they continue to grow."
Leave a Comment: