NAB Exhibition Welcomes Big Crowds to Las Vegas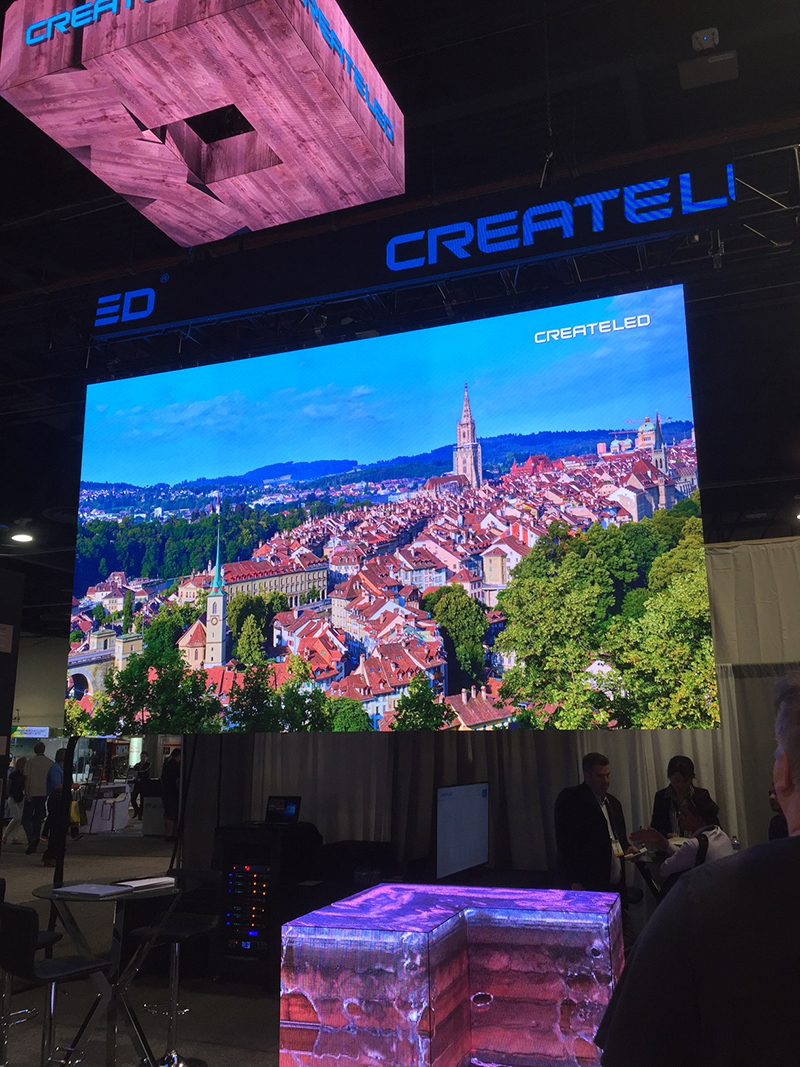 LAS VEGAS – The 2018 NAB Show exhibition opened April 9, giving some 100,000 attendees from around the world the chance to eye new products like Blackmagic Design's $1,295 Pocket Cinema Camera 4K, Grass Valley's GV K-Frame production switcher, and a kaleidoscope of other new product offerings from Sony, Canon, Nikon, Panasonic, Avid and Sharp along with booths from big players including Cisco, Google, Facebook and Microsoft, among others.
Of the 1,700-plus companies with products and services on display this year, there are 819 international exhibitors and a total 244 exhibitors are at NAB for the first time, according to the National Association of Broadcasters, which puts on the show. Among companies focusing on LED displays, the push for an ever-shrinking pixel pitch resolution has shifted somewhat to include a greater emphasis on new control software working with on-panel chips/cards and to such ease-of-ownership considerations as the ability to access panels from the front to streamline maintenance chores.
Novastar's MCTRL 4K HDR, at booth #SL13716, is an example of the emphasis LED display makers are putting on high-contrast, low-latency panel control technologies. Others, like Liantronics' RE Series at booth #SL10605, focus on curvability along with high resolution. And at booth #C1451, CreateLED is featuring AirIM, where each Intelligent Module has an FPGA chip embedded in it and receives signal directly from the LED controller, along with other product innovations.
The exhibition floor at NAB 2018 is open from April 9-12, with exhibits organized by point of interest, with focused areas for podcasting, immersive storytelling, TV audio and post production solutions. For more information, please visit www.nabshow.com.
CreateLED at NAB 2018
Grass Valley at NAB 2018
Liantronics offers a 0.8 pixel pitch display at NAB 2018
Liantronics VL1.6 at NAB 2018
Selena Zhang and Aaron He with split screen showing contrast enhancement of Novastar MCTRL 4K HDR technology.
Unilumin at NAB 2018
Leave a Comment: