Obscura Behind Large Scale Projection Mapping in Chicago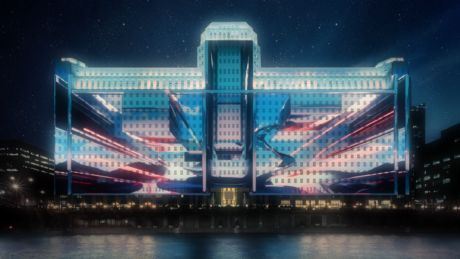 CHICAGO – Obscura Digital, renowned for its large-scale architectural projection mapping on iconic buildings around the world, has brought their skills to bear on Chicago's Merchandise Mart (theMART). We're working with Vornado Realty Trust to install a permanent projection system to illuminate theMART's façade by night with artistry and images reflecting Chicago's rich cultural heritage.
More details from Obscura (www.obscuradigital.com):
"Art on theMART" will be the world's largest permanent projection system, bathing theMART in visual artistry on a grand scale, with 34 projectors shining over one million lumens across the Chicago River onto the building's 2.5 acre façade.
At the time of its opening in 1930, theMART was the world's largest building … and with Art on theMART's custom, software-driven curatorial platform, it will be transformed into a singular curatorial canvas for fine art. theMART's curatorial team promises to exhibit work from celebrated international artists, keeping the illuminations fresh, timely and engaging, while eschewing any and all branding, messaging or advertising.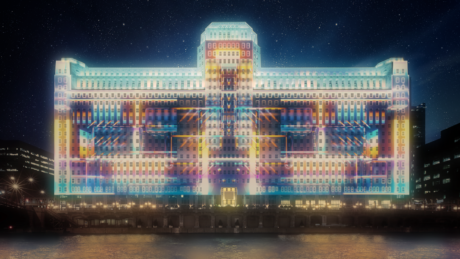 Art on theMART will be launched in a grand opening ceremony on September 29, 2018, featuring original content from Obscura's award-winning media team and select international artists. The reins will then be handed to theMART's curatorial team to craft 2-hour projection
shows 5 nights a week, 10 months of the year for decades to come.
Leave a Comment: