Stone Sour Takes the Stage with Bandit Lites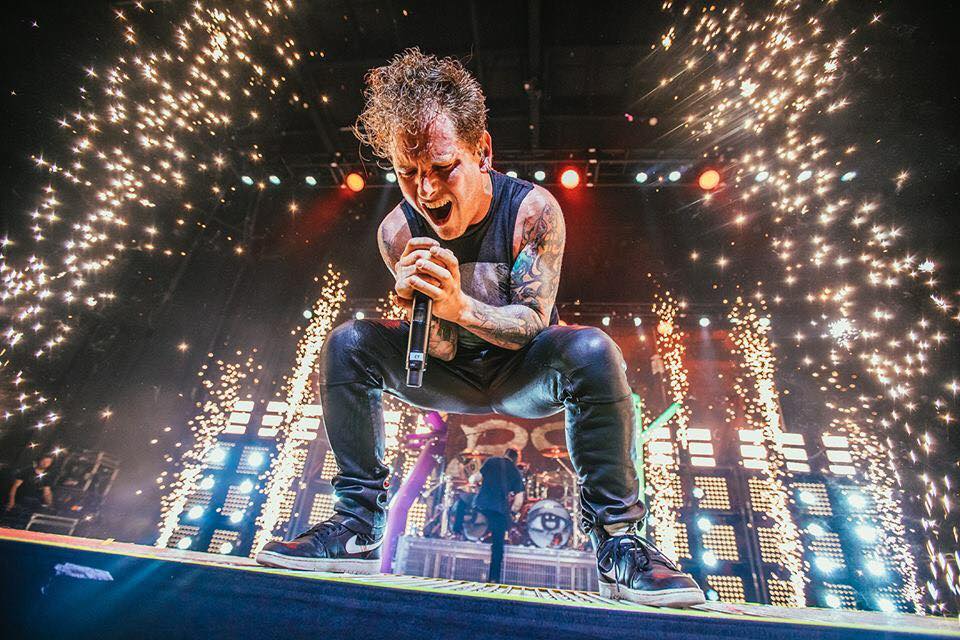 NASHVILLE– American hard rock band Stone Sour recently wrapped its Spring touring leg with a lighting package provided by Bandit Lites. The critically acclaimed group released their sixth studio album Hydrograd last summer and are currently on tour in Europe.
More details from Bandit Lites (www.banditlites.com):
Since some of the performances would be taking place on the festival scene, extra consideration was also given to the efficiency of the rig, as it needed to be high impact, condensable and able to move on and off the stage rapidly for any quick set change times.
"I wanted the rig to be compact so we wouldn't have to take off 36 fixtures every night," said Lighting Designer Scott Warner. "I asked Bandit to come up with a way to mount them on pipes which could lifted quickly, and stay wired," said Warner. "At load out, they'd drop down into the pods. Bandit did a great job in building the pods so it all worked seamlessly."
Bandit's preproduction team handled building the pods before Stone Sour's team made their way to Nashville for rehearsals.
"I would get pictures sent from Bandit to myself and Stephen Shaw (PM/TM) to look over. When we loaded into rehearsals in Nashville and fired the rig up our management and band loved it.
With part of the design already in place, Warner updated the fixtures on top of the pods to Solaris Flares, adding some extra bang while on the festival scene and allowing the rig to still make an impact during daylight hours.
In addition to the Solaris Flares, Bandit Lites also supplied Chauvet Nexus AW 7×7, GLP X4S and a grand MA 2 Full console for control with grand MA 2 lite as a backup.
"Once on the road Bandit tech Andy French always had the system up and running super-fast," shared Warner. "He was awesome when we had quick change overs at festivals."
"Working with this production has been a pleasure," said Bandit Lites Client Representative, Brent Barrett, "and it is always wonderful to hear that things ran smoothly on the road. Stephen, Scott and Brian Moran are the real deal, and I think the care and attention they give to their tour is apparent to everyone who sees it."
Leave a Comment: