Sugarland Is 'Still The Same' With Bandit Lites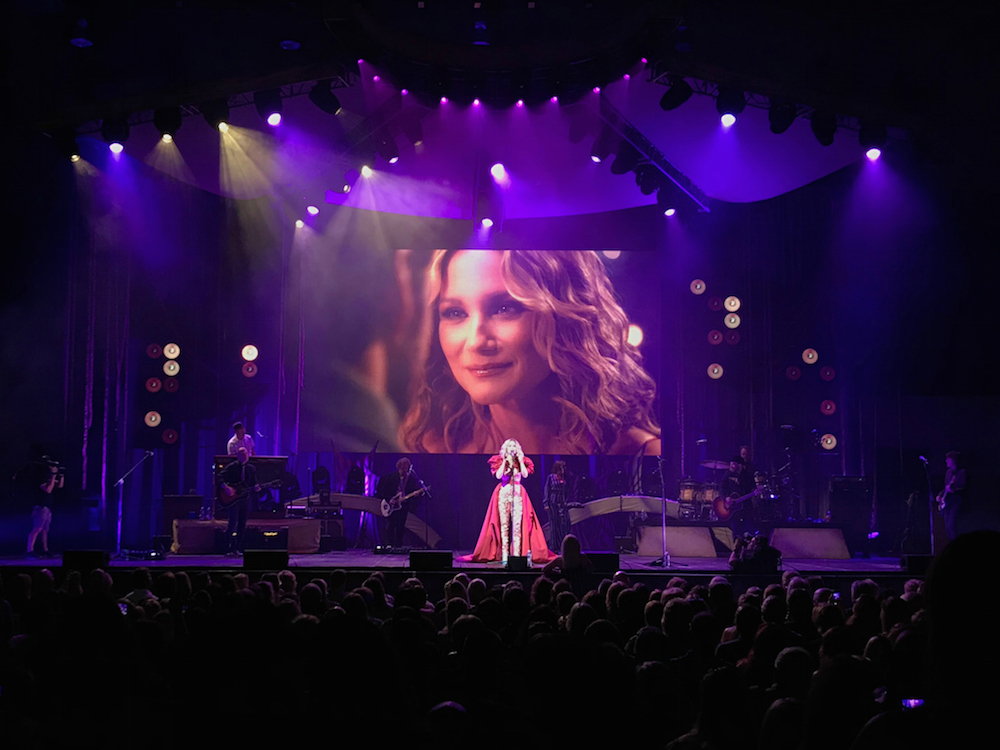 NASHVILLE, TENNESSEE – It may have been six years since Sugarland last hit the road, but Kristian Bush and Jennifer Nettles are showing audiences that time has not changed the Grammy-award winning duo's energy or talent as they embark on their 2018 Still the Same Tour. Bandit Lites provided the lighting package for the production, which features the hits audiences know and love such as "Baby Girl," "Stay" and "Stuck Like Glue" along with songs from their newest album, Bigger.
More details from Bandit (www.BanditLites.com):
Lighting Designer Chris Lisle and Associate Designer and Programmer Erik Parker utilized lighting fixtures that would compliment the 'big top' circus set. Prior to their hiatus, Sugarland was known for big sets and dynamic shows, and Lisle knew this production needed to be no different.
"From the moment house lights go down and the band takes the stage until the lights come back up, the goal is to transport the audience to a new place, a happier world full of love and unity," explained Parker. "This design was very intentional with how each piece was used. Each fixture was placed in a way to compliment the overall look while simultaneously adding lighting pizzazz and keeping it relevant and fresh throughout the show."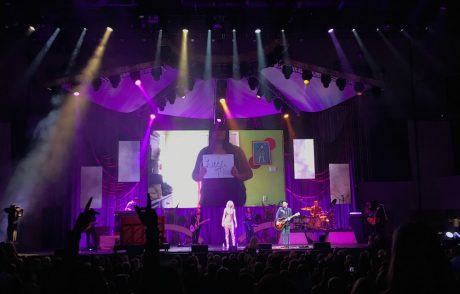 Using five lighting spokes connected by a fabric facia to create the circus look, projections feature looks that range from the traditional red and white stripes to a moon-lit sky. A flown half circle connects the spokes with two more sitting upright on the floor lined with Rogue RH1 fixtures to create angles and beams.
"Scenically, we brought many different and interesting textures from traditional ropes like you would find in an old theatre, to a star drop behind a translucent silver, riser facias and several other random pieces to provide just enough chaos onstage that it begins to bring the feeling of joy back as you were a child going to the circus for the first time," Parker said.
Bandit Lites supplied VL 3000 Spots, VL 3500 Washes, Elation Color Chorus 72, Chauvet Rogue RH1 Hybrid and MAC Auras, and Parker's skill with programming elicited looks that ranged from fun, animated experiences to quiet, poignant moments.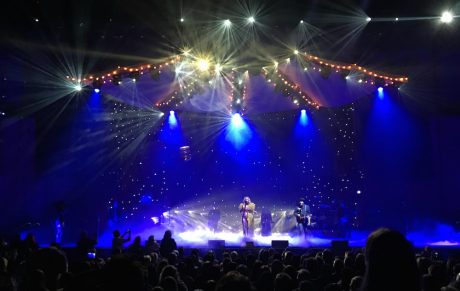 "One of the coolest moments of the show, though, comes when we turn off all of the stage lights," he said. "The band uses small lights in the palm of their hands and illuminates one at a time across the stage. The song is called "Not the Only" and it gives light to our personal feelings and unity among others that feel the same. In that moment during this show the crowd turns on their cellphone lights and an arena of thousands of people become one. The goosebumps rise and even the hardest of hearts soften and warm having a sense of being understood, possibly for the first time."
"Tour Manager Jordan Powell, Production Manager Mark Miles and Chris Lisle are the true heroes of this project," said Bandit Lites Vice President Mike Golden. "Their leadership and attention to detail has made this tour as smooth as any I have been involved with and the crew has handled every curveball with ease. We are very proud to be working with this legendary act and we look forward to many more to come."
Bandit's crew for the tour includes Lighting Director Daniel Rehbein, Lighting Crew Chief Cody Cheatham and lighting techs Chris Noll and Savannah Harden.
"Bandit killed this tour as usual," finished Chris Lisle. "The entire crew on the road does an incredible job getting the rig up, teched and to trim in a very timely manner. The prep of the rig was clean and very efficient, and Bandit was great to work with when it came to finalizing the lighting plot. It was a very great experience!"
For more information about the 2018 Still the Same Tour including tour dates and tickets, visit https://sugarlandmusic.com/
Leave a Comment: