Tony Awards Winners Announced in 72nd Ceremony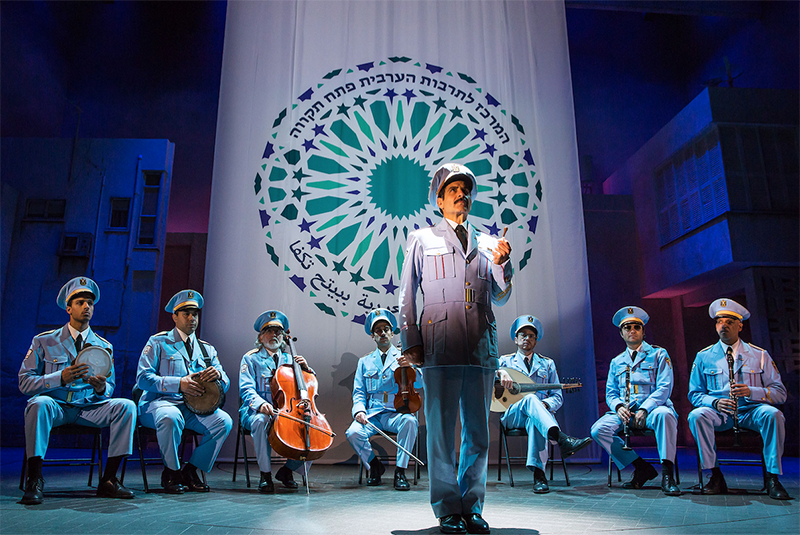 NEW YORK — The 72nd annual Tony Awards, honoring Broadway musicals and plays staged during the 2017-2018 season, was held June 10 at Radio City Music Hall, hosted by Josh Groban and Sara Bareilles and broadcast live on CBS. Top award winners included The Band's Visit (10, including best lighting and sound design of a musical), Harry Potter and the Cursed Child (6, including best scenic design of a play) and Angels in America (3).
The 2018 event also restored Sound Design as a Tony Award category, a development lauded by the Theatrical Sound Designers and Composers Association (TSDCA), with Kai Harada and Gareth Fry taking home Tonys. Other winners of backstage design categories included Neil Austin and Tyler Micoleau (lighting) and David Zinn and Christine Jones (scenic design).
And while the TSDCA also issued a press release prior to the event, lamenting the lack of diversity among the 11 sound designers nominated for awards this year — "it is impossible not to notice that 11 nominees are men — with very little ethnic diversity among them," the group said, in a statement — first-time Tony winners including Lindsay Mendez (Carousel) and Ari'el Stachel (The Band's Visit) praised the theatrical community's general support for inclusiveness and diversity.
And the (Backstage Design) Winners Were:
Best Lighting Design of a Play –
Neil Austin, for Harry Potter and the Cursed Child, Parts One and Two
Fellow Nominees:
Paule Constable, Angels in America
Jules Fisher + Peggy Eisenhauer, Eugene O'Neill's The Iceman Cometh
Paul Russell, Farinelli and The King
Ben Stanton, Junk
Best Lighting Design of a Musical –
Tyler Micoleau, The Band's Visit
Fellow Nominees:
Kevin Adams, SpongeBob SquarePants: The Musical
Jules Fisher + Peggy Eisenhauer, Once On This Island
Donald Holder, My Fair Lady
Brian MacDevitt, Rodgers & Hammerstein's Carousel
Best Scenic Design of a Play –
Christine Jones, Harry Potter and the Cursed Child, Parts One and Two
Fellow Nominees:
Miriam Buether, Edward Albee's Three Tall Women
Jonathan Fensom, Farinelli and The King
Santo Loquasto, Eugene O'Neill's The Iceman Cometh
Ian MacNeil and Edward Pierce, Angels in America
Best Scenic Design of a Musical –
David Zinn, SpongeBob SquarePants: The Musical
Fellow Nominees:
Dane Laffrey, Once On This Island
Scott Pask, The Band's Visit
Scott Pask, Finn Ross & Adam Young, Mean Girls
Michael Yeargan, My Fair Lady
Best Sound Design of a Play –
Gareth Fry, Harry Potter and the Cursed Child, Parts One and Two
Fellow Nominees:
Adam Cork, Travesties
Ian Dickinson, Autograph, Angels in America
Tom Gibbons, 1984
Dan Moses Schreier, Eugene O'Neill's The Iceman Cometh
Best Sound Design of a Musical –
Kai Harada, The Band's Visit
Fellow Nominees:
Peter Hylenski, Once On This Island
Scott Lehrer, Rodgers & Hammerstein's Carousel
Brian Ronan, Mean Girls
Walter Trarbach and Mike Dobson, SpongeBob SquarePants: The Musical
Best Costume Design of a Play –
Katrina Lindsay, Harry Potter and the Cursed Child, Parts One and Two
Fellow Nominees:
Jonathan Fensom, Farinelli and The King
Nicky Gillibrand, Angels in America
Ann Roth, Edward Albee's Three Tall Women
Ann Roth, Eugene O'Neill's The Iceman Cometh
Best Costume Design of a Musical –
Catherine Zuber, My Fair Lady
Fellow Nominees:
Gregg Barnes, Mean Girls
Clint Ramos, Once On This Island|
Ann Roth, Rodgers & Hammerstein's Carousel
David Zinn, SpongeBob SquarePants: The Musical
Overall Award Winners:
Best Play –
Harry Potter and the Cursed Child, Parts One and Two
Fellow Nominees:
The Children
Farinelli and The King
Junk
Latin History for Morons
Best Musical –
The Band's Visit
Fellow Nominees:
Frozen
Mean Girls
SpongeBob SquarePants: The Musical
Best Revival of a Play –
Angels in America
Fellow Nominees:
Edward Albee's Three Tall Women
Eugene O'Neill's The Iceman Cometh
Lobby Hero
Travesties
Best Revival of a Musical –
Once On This Island
Fellow Nominees:
My Fair Lady
Rodgers & Hammerstein's Carousel
The Band's Visit photo by Matthew Murphy
Leave a Comment: