Unilumin Collaborates with Barco to Expand its Global LED Display Business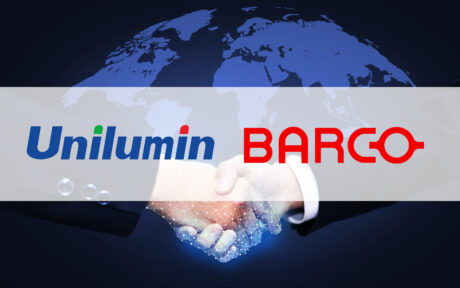 SHENZHEN, China and KORTRIJK, Belgium – Unilumin recently announced a strategic collaboration with Barco. Mingfeng Lin, stakeholder and actual controller of Unilumin, signed an agreement on Sept. 9, 2019 with the intent to transfer 45.89 million unrestricted shares held in the company (a stake of 5 percent, excluding the shares repurchased by Unilumin as of Sept. 9, 2019) to Barco, at a price of $1.287 per share, for a transaction totaling more than $59 million.
More details from Unilumin (www.unilumin.com):
About Barco
As a wholly-owned subsidiary of BarcoNV, Barco established a base in Hong Kong in 2003. The parent company BarcoNV was founded in 1934 and listed on the Euronext Brussels in 1986. At present, BarcoNV has developed networked visualization solutions for the entertainment, enterprise and healthcare markets in the Americas, Asia Pacific, Europe and the Middle East. In 2018, BarcoNV's revenue reached $1.219 billion.
Tapping into each other's competences
By leveraging Barco's leading technical advantages in image and video processing and overall LED solutions, Unilumin finds its way to broaden its business in the market of control rooms, AR/VR, medical care, film and other professional LED display.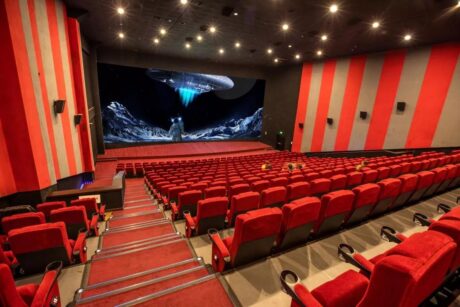 At the same time, the collaboration enhances Barco's opportunity to increase global competitiveness by making most of Unilumin's great competence in product system building, intelligent manufacturing and NPP technology.
Get ready for the cinema market
Unilumin and Barco will combine each other's competences and cooperate in the joint development of LED display solutions, especially in the cinema market where Barco currently accounts for more than 50% of the total volume. Both companies will complement each other's advantages to complete as soon as possible the joint development and promotion of cinema LED display solutions that comply with DCI certification standards and be fully prepared in both technology and marketing for the explosion of the cinema market.
As an important step in Unilumin's global marketing strategy, the partnership will improve the company's core competence and promote the healthy and stable development of the Unilumin by optimizing the it's shareholding structure, facilitating global expansion, and accelerating vertical integration and horizontal expansion in the LED display industry.
​
Leave a Comment: