Upstage Video Supports Video Production For 2cellos U.S. Tour
LITITZ, PA – After a successful beginning to their tour in 2017, YouTube sensations 2Cellos, will hit the road again this month continuing their world-wide tour to showcase their classical crossover talents. Beginning in Houston, TX on January 16, 2018, Upstage Video will provide video production and crew for the remaining thirteen-shows traveling to multiple cities in the US.
More details from Upstage Video (www.upstagevideo.com):
The company was sourced to provide all video production elements for the tour. Gaetan Spurgin, Upstage Video's technical artist, is tasked to provide on-screen, visual elements using a D3 media server with Notch playback on a 30' x 10' ROE 7mm LED screen. In addition to the LED screen, Upstage Video's production package included Panasonic high definition PTZ robotic cameras, playback and recording.
Upstage Video's VP of Concert Touring, Mark Haney, added, "We always enjoy working with Miro, Matt, and the 2CELLOS organization. It's unique, classical cool, and something we're proud to be involved with."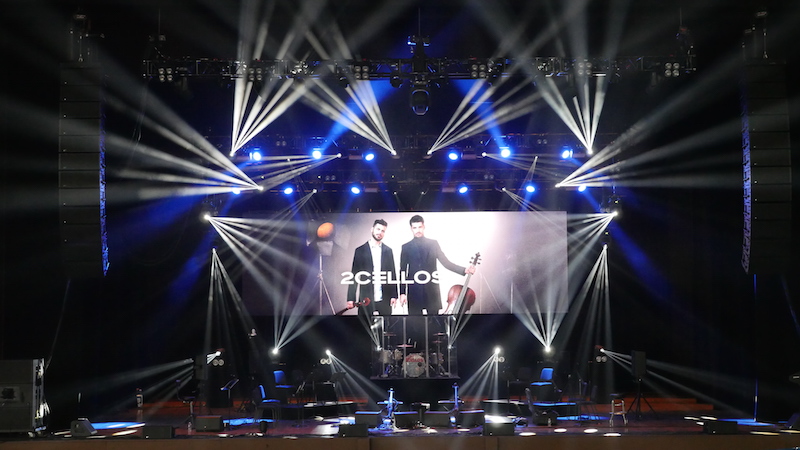 Leave a Comment: