Whirlwind: PLR-SKB Series Portable Power Distribution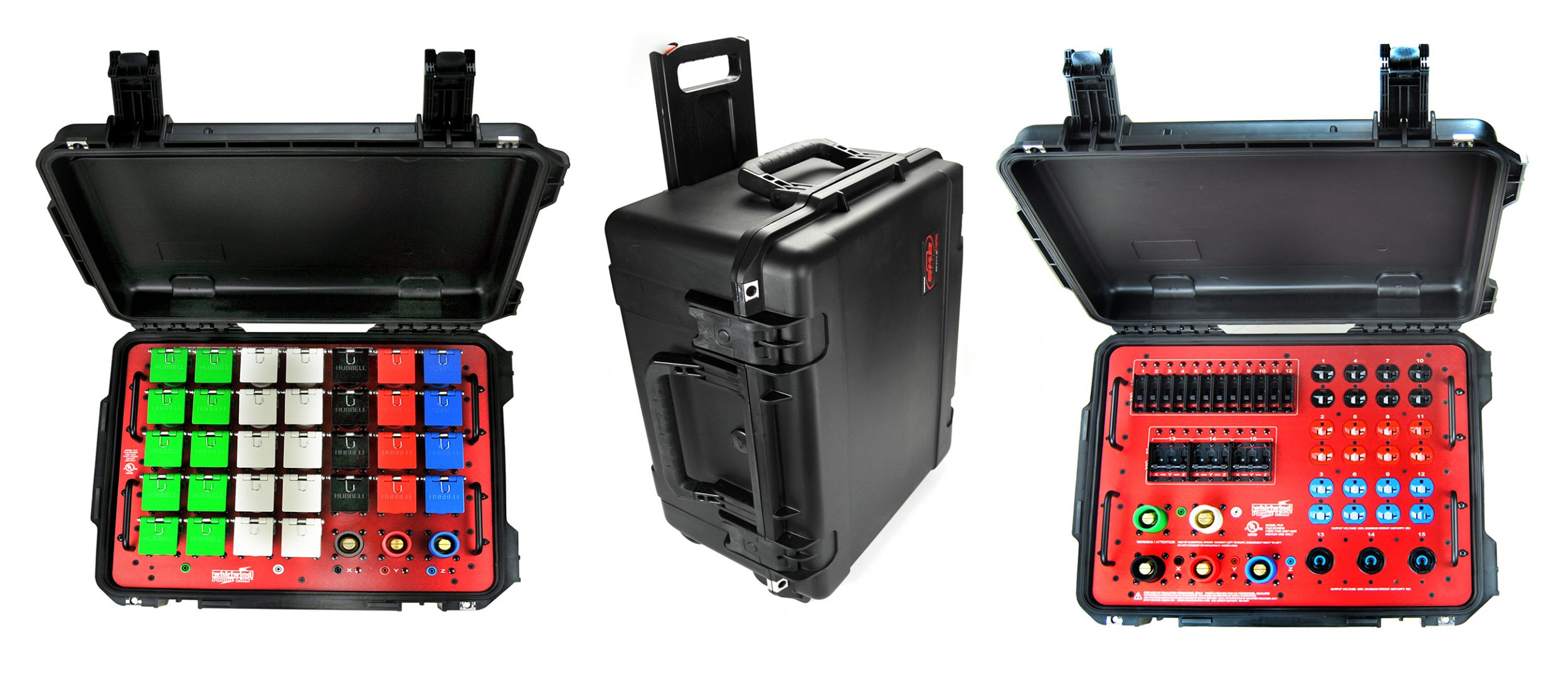 GREECE, NY, USA – Whirlwind introduced its new PLR-SKB Series portable power distribution cases at NAMM to great response. The well-engineered PLR-SKB series takes a Whirlwind Power Link distro and packs it into an SKB i-series case, with casters, measuring 23"x18"x12".
More details from Whirlwind (www.whirlwindusa.com):
The PLR-SKB01 and PLR-SKB02 provide an extremely portable and simple solution when you need to breakout power. With all connections and access from the top, the PLR-SKB series avoids the need for unnecessary clearance around the distro while offering easy access. The PLR-SKB01, weighing 72 lbs., has one set of (5) 16-series Cam-type inlets (dual-gender G/N) for Input and four sets of (7) 16-series Cam-type outlets (dual-gender G/N) for Output. The PLR-SKB02, weighing 47 lbs., has one set of (5) 16-series Cam-type inlets, (12) 20A duplex and (3) L2130 outlets, all with hydraulic / magnetic circuit breakers, test points, and neon lamps. Custom configurations are readily available from Whirlwind as well.
Leave a Comment: