Global Experience Design Agency Thinkwell Group Appoints Hugues Sweeney to President of Thinkwell Studio Montréal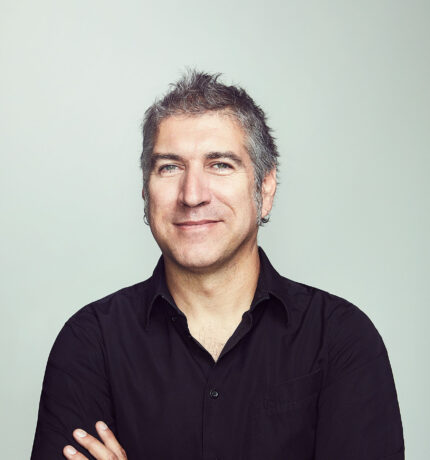 MONTRÉAL – Thinkwell Group, a global experience design and production agency with studios and offices in Los Angeles, Beijing, Abu Dhabi, Riyadh, and Montréal, announced today the hiring of Montréal-based creative executive Hugues Sweeney as President of Thinkwell Studio Montréal. The appointment reaffirms the organization's commitment to Montréal, Québec, and Canada for long-term growth and continues Thinkwell's focus in the development of cutting-edge creative technologies for brands and businesses around the world.
More details from Thinkwell Group (www.thinkwellgroup.com):
"Our global projects demand the highest level of both creative execution and technology-driven design and development, and we believe that Montréal is a strong differentiator for Thinkwell in these pursuits," said François Bergeron, Chief Operating & Financial Officer, Thinkwell Group."Bringing Hugues into the organization will allow the company to strategically implement our long-term vision in Montréal."
In this role, Hugues will bring in new creative projects for museums, attractions, corporate brand experiences, and hospitality clients through Thinkwell Studio Montréal. He will also oversee theresearch & development initiatives of Réalisations-Montréal, which was acquired by Thinkwell Group in early 2019. Réalisations will continue its commitment to the conception and development of new projects using technologies like artificial intelligence, real-time generative projection technologies, and big data integration systems under Hugues' leadership.
"This appointment signals the next chapter for Réalisations," said Roger Parent, founder of Réalisations-Montréal. "Hugues' creative leadership and expertise will build upon our existing foundation as a boutique creative technology firm."
Last month, the team in Montréal delivered the interactive and captivating nighttime nature experience at the Parc Omega safari park in Montebello, Quebec, Canada, which follows the team's significant role in the design and execution of the award-winning Jacques-Cartier Bridge illumination project in 2017. Thinkwell and Réalisations also collaborated on the Warner Bros. Cinema Spectacular, which introduced a patented auto-calibration projection system for the world's-first 360-degree immersive indoor plaza show at Warner Bros. World Abu Dhabi in 2018.
Leave a Comment: