Green Hippo ISE 2019 highlights include Amsterdam show's Largest ever canvas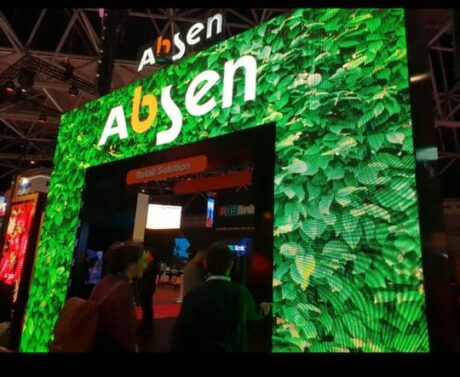 AMSTERDAM – ISE 2019 was a fourfold success for Green Hippo, with the award-winning media server maker located in four different locations at the world's biggest AV and systems integration show. The site that (literally) made the largest possible impact was the stunning projection mapping of the RAI nhnow hotel, located just outside the show's main entrance.
More details from Green Hippo (www.green-hippo.com):
In partnership with Integrated System Events and Tenfeet, Green Hippo together with Lang and Pro Display presented ISE's largest canvas by providing a stunning projection mapping show on the nhnow hotel.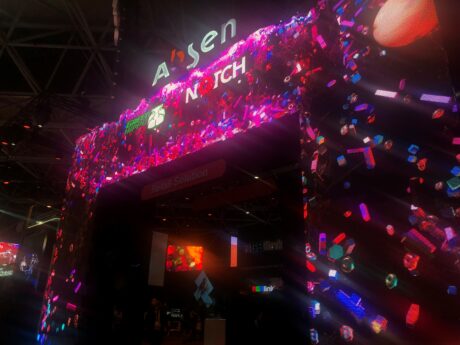 Using two Hippotizer Boreal+ Media Servers and 14 Panasonic PT-RZ31K projectors- supplied by Lang- the nhow was brought to life each night during the show. Projections included specially created content, produced by Tenfeet, as well as live feeds from the show.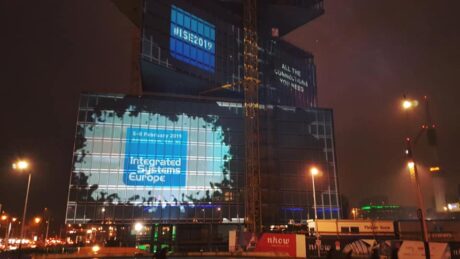 Green Hippo presented the latest features of the award winning Hippotizer V4+ software on their own stand in Hall 5. Working in partnership with Absen, NOTCH and Epson, the stand provided hands-on demonstrations of 3D projection mapping and Hippotizer's easy to use interface. Green Hippo also showed the creative potential of combining tvONE's CORIOmaster range of low-latency video wall controllers with Hippotizer's real-time and generative playback capabilities. Hippotizer seamlessly controls the CORIOmaster enabling one frame of delay for picture-in-picture live capture, while the media server creates high resolution, creative compositions.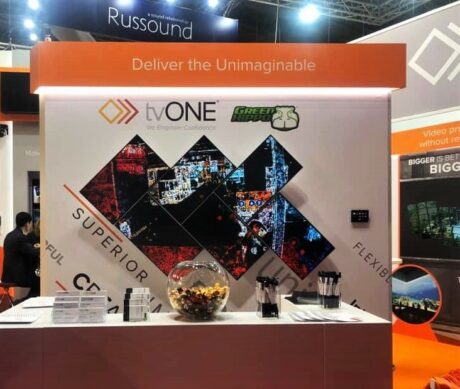 Over in Hall 1, tvONE – Green Hippo's parent company – featured the unique combination of tvONE's CORIOmaster family of low-latency modular screen controllers with Green Hippo Hippotizer's generative content playout solutions. Visitors to this one-off demonstration could experience how Hippotizer's real-time high-quality video manipulation revolutionises video displays for the likes of corporate and installation projects.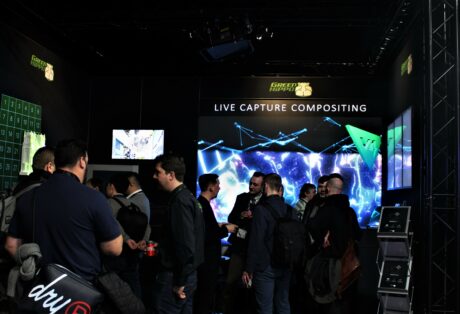 The fourth Green Hippo showcase was at the Absen stand in Hall 12. Here the highly respected screen maker relied on Hippotizer seamlessly integrating with Notch to present the ideal stunning, live generated visuals, with which to promote its latest LED screen.
From the show's exterior to its interior this was Green Hippo's biggest and best ISE yet!
Leave a Comment: