High End Systems Introduces SolaWash 1000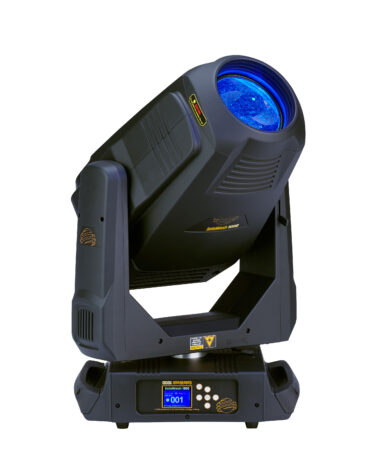 AUSTIN – High End Systems introduces the newest member of the Sola Series, the SolaWash 1000 automated luminaire. SolaWash 1000 is available in two versions; either with an Ultra-Bright engine producing 20,000 field lumens or a High CRI Engine featuring incredibly accurate color rendering.
More details from HES (www.highend.com):
The fixture includes a full framing shutter system, CMY/CTO linear color mixing system, a seven plus open position replaceable color wheel, iris and dual Linear Frost systems for medium and heavy frost. Sharp edge focus performs throughout the entire 12° – 55° zoom range. A TM-30 Filter boosts the Ultra-Bright engine to 85+ CRI.
Automated Lighting Product Manager Matt Stoner commented, "The SolaWash 1000 offers an elegant feature set for our users.  Whether you are using the fixture as an Ultra-Bright wash light with framing, a High CRI key light for face lighting or even a wide and soft edge wash fixture, the SolaWash 1000 is designed to give designers a great light, a wide gamut of pure and even colors, and a beautifully simple feature set."
"From a feature perspective, the SolaWash 1000 is a wash light with the best of the basics: fantastic color mixing possibilities, great output and near-silent operation," says High End Systems Brand Manager Tania Lesage. "The fixture is designed with fast serviceability in mind, and is of course equipped with High End Systems' patented lens defogger. SolaWash 1000 will be a great complement to our SolaFrame 1000."
Leave a Comment: